MILES, Texas — On the Halfmann ranch in Miles, everyone has more than one job. Chad Halfmann is an eighth-generation farmer and rancher with a degree in engineering from Tarleton State University.
"Oh, the many hats that a farmer has to wear. We wear all of them. You know, my brother was an auditor and got his master's in finance from A&M and now me having an engineering degree and working in real estate. I do quite a bit of those things. So, we do anything from electrical and plumbing to animal health and finance and account, about everything you can think of," Halfmann said.
Chad Halfmann and his brother, Cody, came to look over the farm and ranch after their father, Glenn, was diagnosed with leukemia.
"I always knew that I would come back to family farming and ranching," Halfmann said. "It's in our heritage. It's the independence. It's the pride of producing a product on your own and seeing the quality are the fruits of your labor. And that can be as good as you want to make it."
Halfmann and his crew spent the afternoon shearing bulls, prepping them for sale. He said between 120-140 are going up for auction. One-by-one cattle came up the rusty metal chute and were made to look their best. All of them had a white "H" stamped on the left flank, but that was not always the case.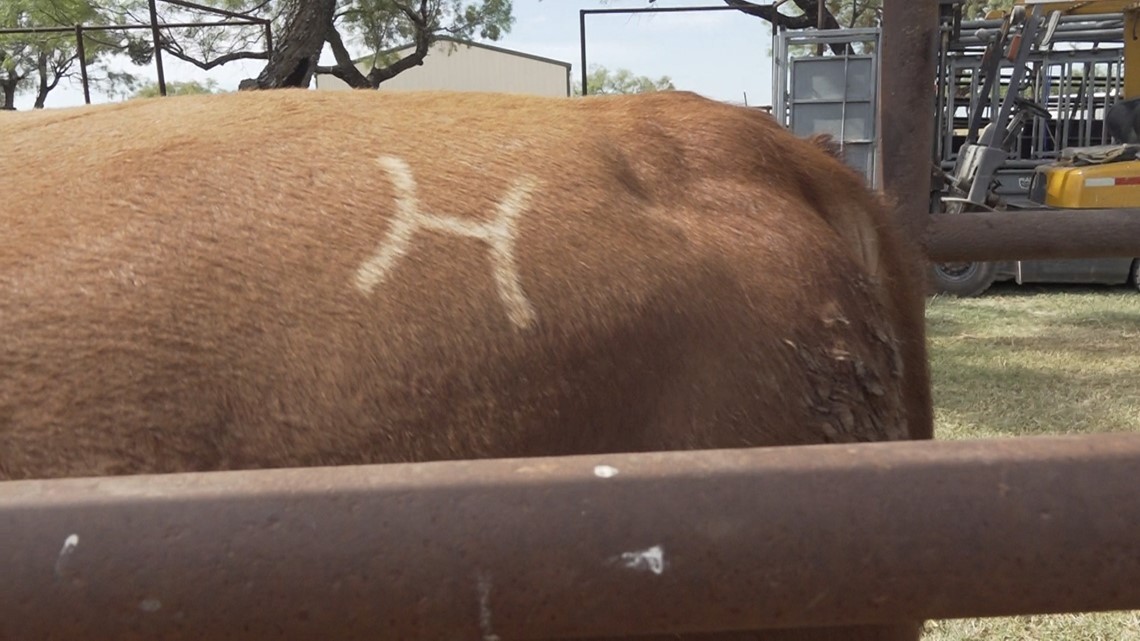 "So, the history of our brand has taken different roads over the course of time. We had a brand. The "T" brand, which was about 50 years old, and that was after our first Red Angus bull, Tanglewood, named after Tanglewood Street in Abilene, which is where he originated from. But recently, we had a strategic plan meeting and went with the "H" because if obviously represented our last name and it was an easier story to tell." Halfmann said.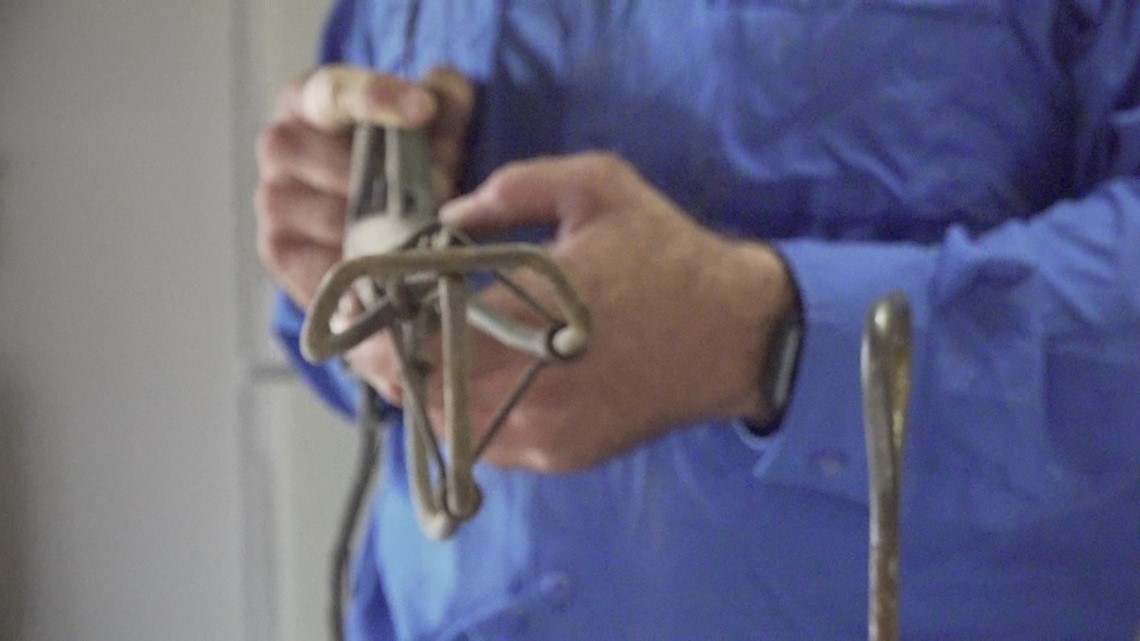 The Halfmann's brand is relatively new to them, but some go back hundreds of years.
"When you look at many of the Texas established ranches began operating in the mid 1800s. Those brands have been a part of one legacy for a long time. Many, many 100 year operations in the state of Texas," Texas and Southwestern Cattle Raisers Association Executive Director of Law Enforcement, Brand and Inspection Services, Scott Williamson, said.
Williamson oversees special rangers commissioned by the Texas Department of Public Safety, who investigate cattle theft and inspect branding at markets. He said there are several reasons cattle owners should have a registered brand.
"It's just a critical component to ID. It's also held up in the courts as far as being honored as ownership if there is a dispute, whether it is a stray or just out and need to be returned home. It is essentially the nameplate on those animals and as well as banking and business collateral. That is how they mark those. If you buy a tractor, they are going to write down the vehicle registration number or the serial number on that property and the same thing as the brand on them," Williamson said.
Texas is not a mandatory brand state, but if cattle are stolen or get loose, the owner could lose a lot of money very quickly.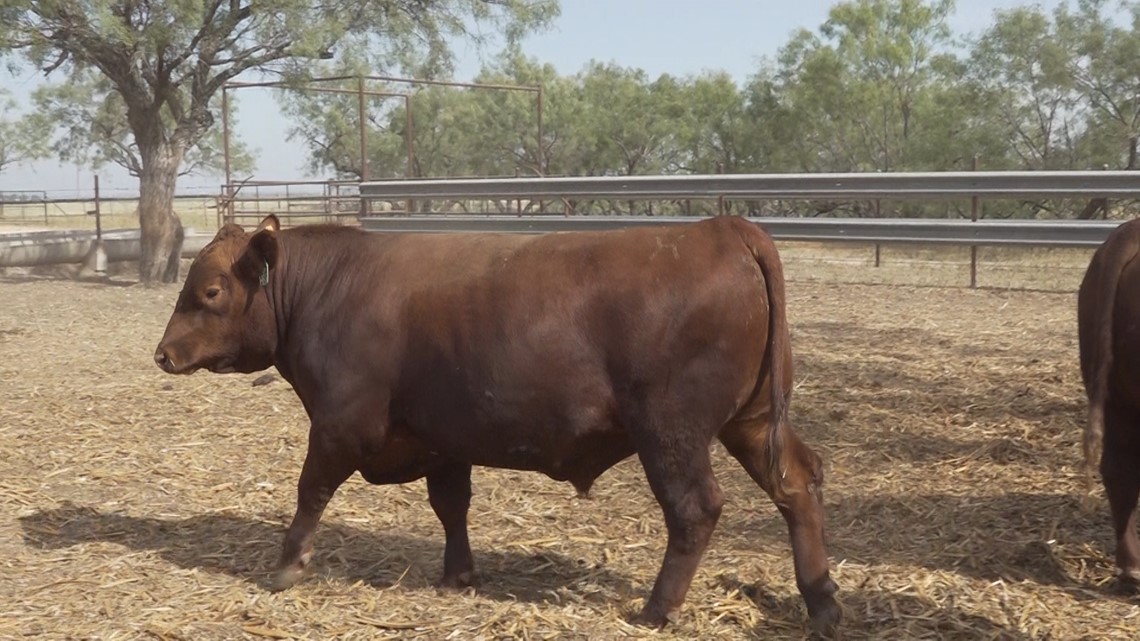 "A calf is anywhere between $500 and $1,200, depending on the weight and the market and circumstance, and cows can run much higher than that, depending on the type of livestock you're looking at. But in working criminal investigations as I have in the last 30 years in the agriculture industry, we have found that nonbranded cattle are a higher target because thieves understand that they are harder to make criminal cases on, not that we can't. We've made DNA cases and we have some other means, but it is a much more difficult task," Williamson said.
He recommends that any cattle raiser register their brand with every county they operate. Many cattle owners will be heading to county clerk offices starting in September to reregister their brands. By state law, cattle brand registration lasts 10 years and runs out Aug. 31.
"This new registration period, they will be required to reregister that brand. They have six months through February to do that without risk of losing it. In other words, a grace period for that registration process. If they fail to do that, then in March of '22 that brand becomes open to anyone else who wants to register it. So, it is very important that they go in and reregister that brand, because they take risk of losing it if they don't," Williamson said.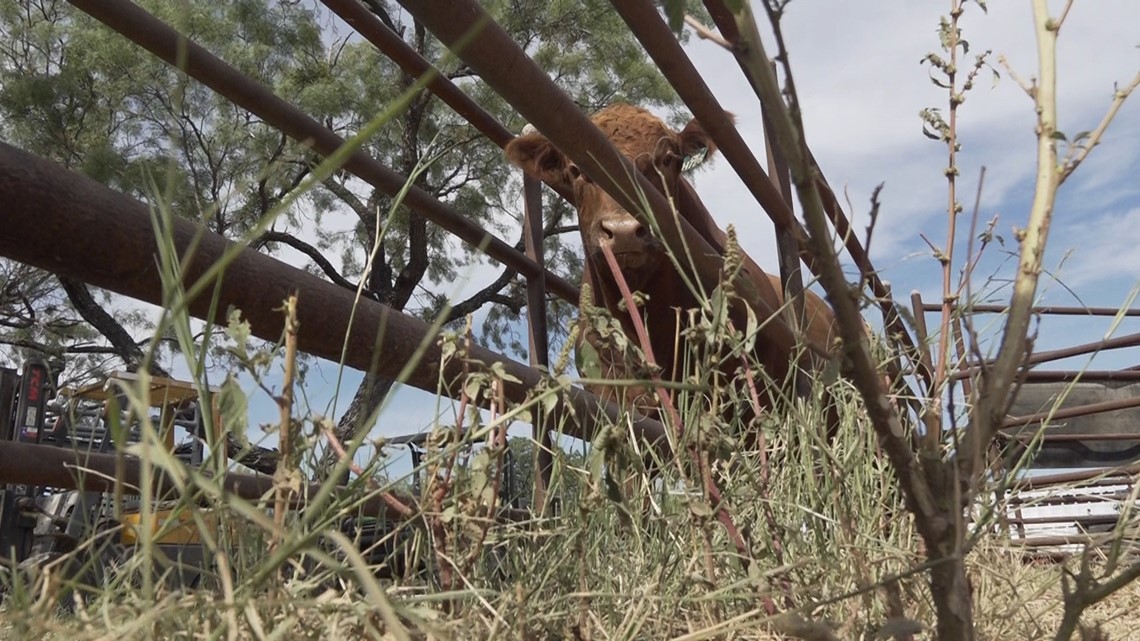 Halfmann is ready to drive out to county clerk offices and reregister the "H" brand for his family's operation. He said he has a new batch of calves that will be ready for branding in a few weeks - his family's way of signing their name to a product they are proud of owning.