HOUSTON – Barbara Bush, one of the most beloved first ladies in modern history, died at her Houston home Tuesday night. She was 92. Mrs. Bush had been suffering from COPD and congestive heart failure but family members say she was feisty to the end.
RELATED: George H.W. Bush heartbroken over loss of beloved Barbara
Family spokesman Jim McGrath announced her death on Twitter at 6:37 p.m. Tuesday.
Mrs. Bush was the down to earth matriarch of a political dynasty and one of only two first ladies to also have a son serve as president.
RELATED: George H.W. Bush: Barbara was the most beloved woman in the world
Jean Becker, chief of staff at the Office of George H.W. Bush, released a statement on how the 93-year-old president is doing following Mrs. Bush's death:
"So many of you are asking, 'How is 41?' He of course is broken-hearted to lose his beloved Barbara, his wife of 73 years. He held her hand all day today and was at her side when left this good earth. Obviously, this is a very challenging time. But this will not surprise all of you who know and love him, that he also is being stoic and strong, and is being lifted up by his large and supportive family. He is determined to be there for them as well. He appreciates all the well wishes and support."
Former President George W. Bush also released a statement Tuesday night.
RELATED: US leaders, celebrities share condolences for Barbara Bush
"My dear mother has passed on at age 92. Laura, Barbara, Jenna, and I are sad, but our souls are settled because we know hers was. Barbara Bush was a fabulous First Lady and a woman unlike any other who brought levity, love, and literacy to millions. To us, she was so much more. Mom kept us on our toes and kept us laughing until the end. I'm a lucky man that Barbara Bush was my mother. Our family will miss her dearly, and we thank you all for your prayers and good wishes."
PHOTOS: Wedding of George H.W. Bush, Barbara Bush
Photos: Wedding of George H.W. Bush, Barbara Bush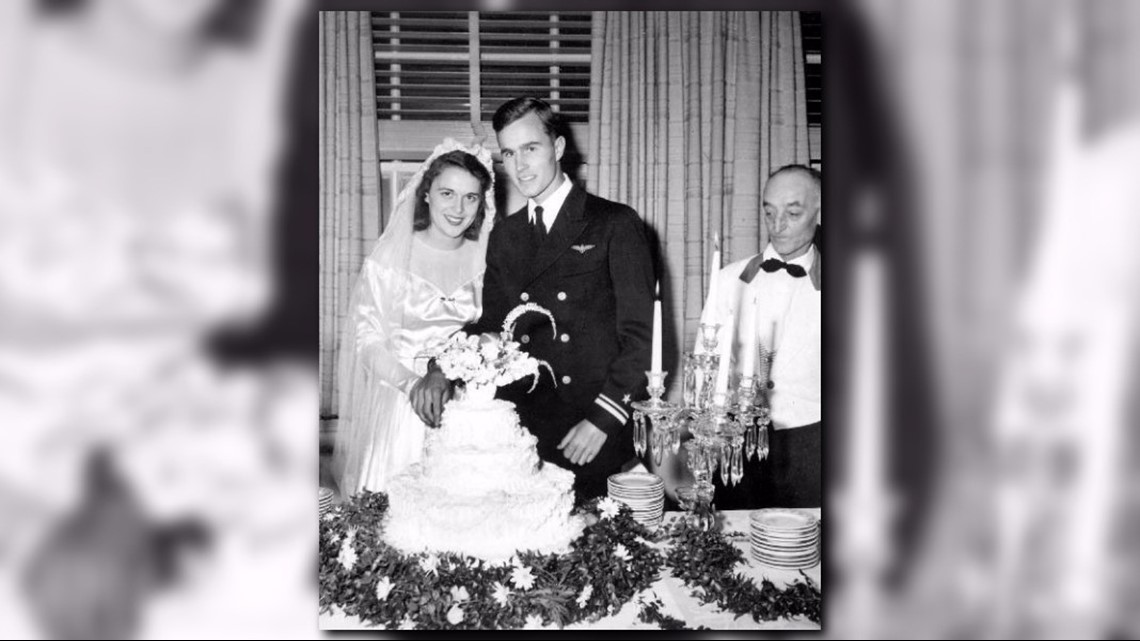 All other living presidents were among the thousands paying tribute to the former first lady Tuesday night on social media.
"She touched the hearts of millions with her warmth, generosity, and keen wit," Jimmy Carter wrote.
Bill Clinton called her "a remarkable woman. She had grit & grace, brains & beauty."
PHOTOS: Barbara Pierce Bush
Photos: Looking back at former First Lady Barbara Bush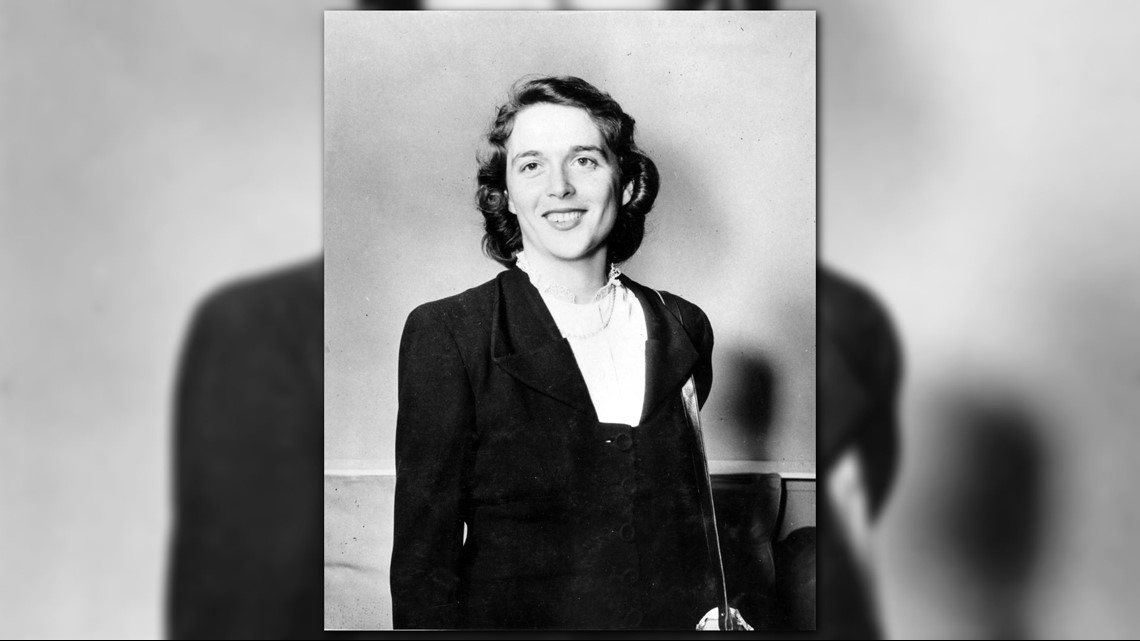 "Melania and I join the Nation in celebrating the life of Barbara Bush," tweeted President Trump.
First Lady Melania Trump will attend Saturday's funeral, the White House announced Wednesday.
McGrath announced on Twitter Sunday that Mrs. Bush made the decision not to continue medical care after consulting with her family and friends. He said she was "a rock in the face of her failing health, worrying not for herself -- thanks to her abiding faith -- but for others."
RELATED: Houston sports teams honor Barbara Bush
In her final days, Mrs. Bush was "surrounded by a family she adores, and appreciated the many kind messages and especially the prayers," McGrath said.
Close family members had been summoned to their Tanglewood home late last week after Mrs. Bush's health began to deteriorate.
PHOTOS: Bush family photos throughout the years
Photos: Bush family album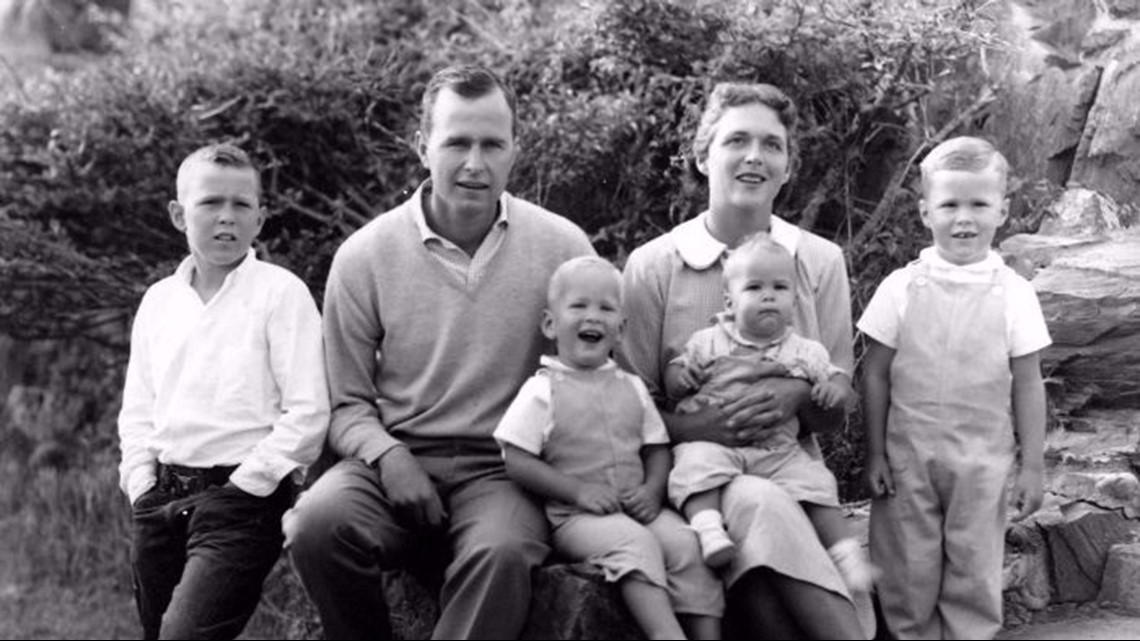 The Bushes celebrated 73 years of marriage in January, the longest in presidential history.
"I am still old and still in love with the man I married 72 years ago," Mrs. Bush told Smith College Magazine earlier this year.
And theirs was a love story for the ages.
They met as teenagers at a school dance when she was only 16 and he was 17.
RELATED: Houston sports teams honor Barbara Bush
"After the dance, [he] walked me home and, in front of the world, leaned down and kissed me on the cheek," Barbara Bush wrote in her 1994 memoir. "I floated into my room and kept the poor girl I was rooming with awake all night while I made her listen to how Poppy Bush was the greatest living human on the face of the Earth."
"They became engaged a year-and-a-half later, just before he went off to war as a Navy torpedo bomber pilot," according to the official White House biography.
RELATED: George and Barbara: A love story for the ages
During their long-distance relationship, they shared love letters across the miles. She called him Poppy. He called her Bar.
"I love you, precious; with all my heart," he wrote in a letter from 1943. "And to know that you love me means my life. How often I have thought about the immeasurable joy that will be ours someday."
PHOTOS: The Bushes in recent years
Photos: The Bushes in recent years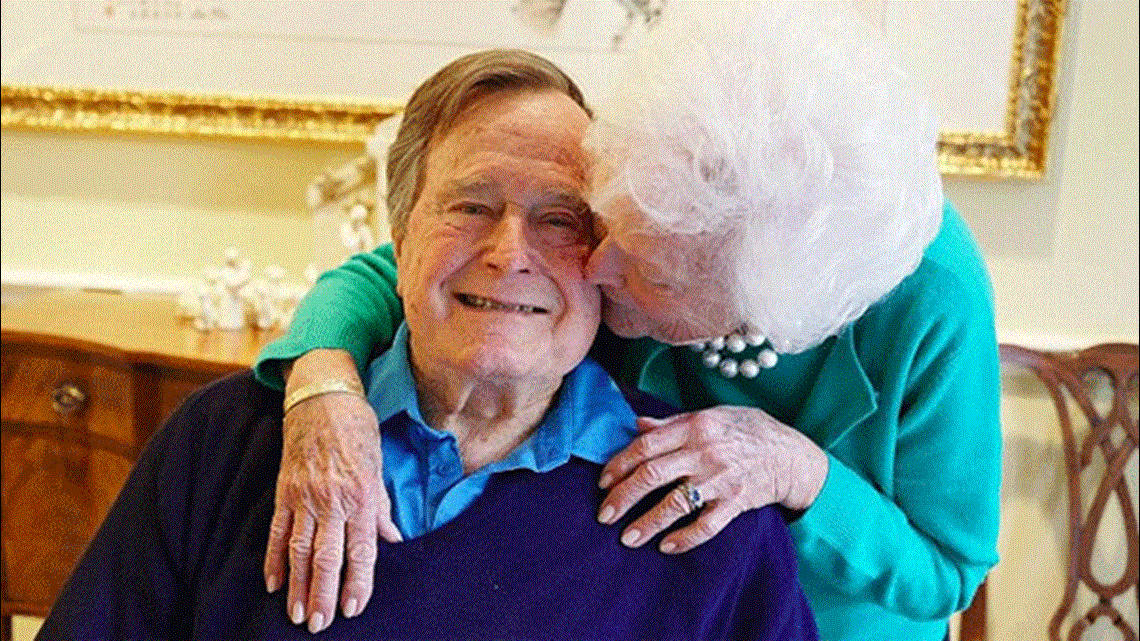 But of the war, he wrote, "It is frightening at times. The seriousness of this is beginning to strike home."
And to Poppy, she wrote back, "I really am excited, but scared to death, too. If you hear a big noise up there, don't worry, it's just my knees knocking."
In 1945, those fears were realized when she received a letter that her fiance's plane had been shot down. It would be three desperate days before she learned he had survived and been rescued while floating in the Pacific Ocean, according to her memoir.
After his brush with death, the future president returned home on leave to marry Barbara.
"I married the first man I ever kissed," she once said. "When I tell this to my children, they just about throw up."
The couple had six children, including a future president, a future governor and a little girl named Robin who died of leukemia at the age of 3.
RELATED: Social media reacts to Barbara Bush's passing
It was during Robin's illness in the 1950s, when her young mother's hair began to turn white. She later said dyed hair didn't look good on her and credited the color to the public's perception of her as "everybody's grandmother."
As Mr. Bush chased their fortunes in the Texas oil business, he was often on the road, leaving Mrs. Bush to manage the chaos of raising four rambunctious boys and their sister.
PHOTOS: First Lady Barbara Bush through the years
Photos: First Lady Barbara Bush through the years