BAIRD, Texas — Christopher Bordanave loves flying. It's all he ever wanted to do.
He loves it so much that he is an active duty pilot at Dyess Air Force Base in Abilene and then on the weekend, drives out to a private air strip outside Baird and flies smaller planes.
"It's always been exhilarating for me," Bordanave said. "I've been flying for the Air Force now for 12 years and I absolutely love it. I have had the opportunity to fly several different airframes. It's a great way to serve my country and to also fulfill a lifelong dream of flying."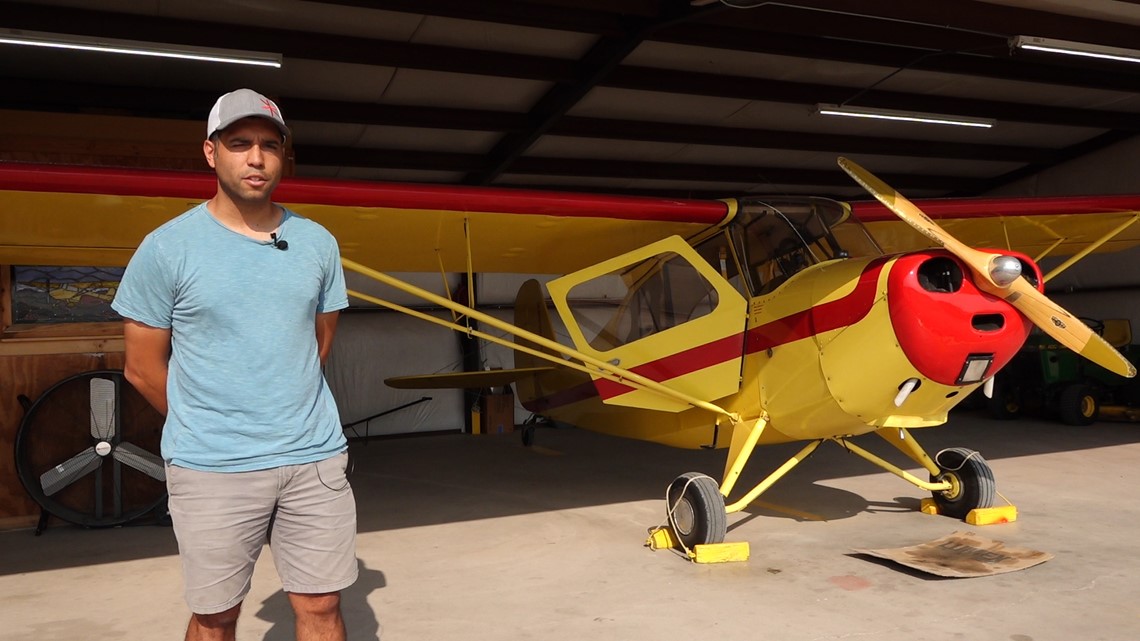 In Baird, he flies with the Callahan County formation flyers, a volunteer group that does flyovers for events in the area. The pilots get together every Saturday to fly planes and enjoy one another's company.
Saturday will be a more somber occasion. At 7:44 a.m. the group will be flying over the Callahan County Courthouse in honor of the lives lost 20 years before.
Sept. 11, 2001, was a reminder that freedom has a price. Another reminder lives on the walls of the county courthouse. The halls are covered with framed photos of those from Callahan County who died in foreign conflicts, starting with World War I.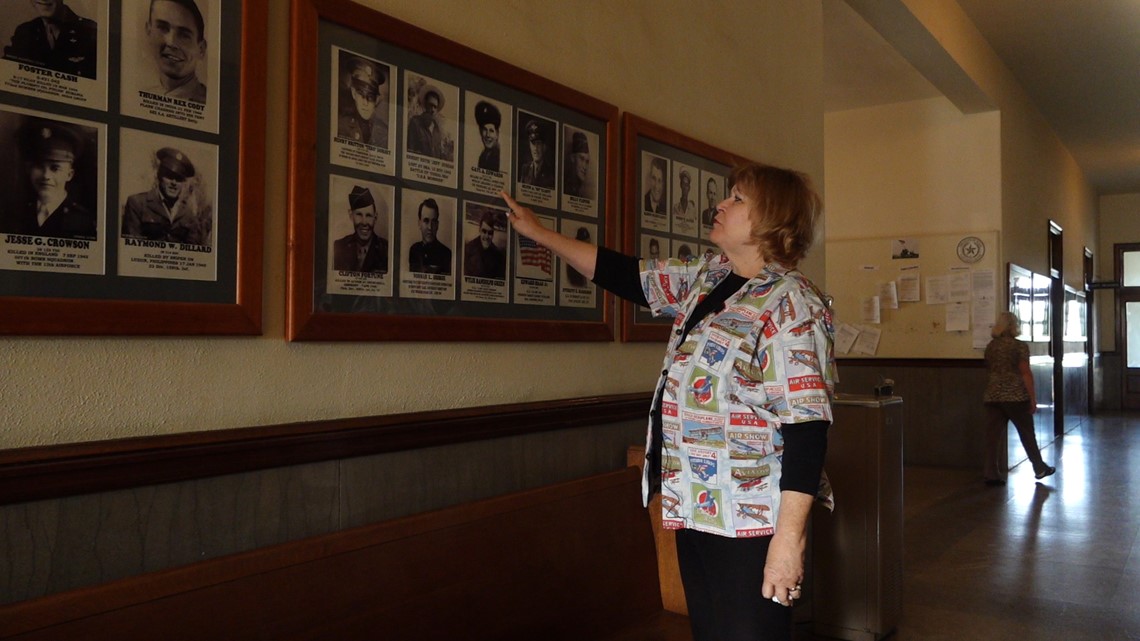 "West Texas is full of small towns with men and people who've served and done incredible things, and they often are not recognized. But every one of the people on these walls and every one of the courthouses all across West Texas, those communities lost their young people so that you and I can have a future of freedom," formation flyers organizer Nancy Masters said.
Nancy has been keeping the group together in her husband's memory. It was started after Bill Masters came back from serving in crash rescue during World War II. He became a flying instructor, helping pilots coming home from war to get jobs using their skills in a civilian setting. His former students began the group. Bill died in 2018, but Nancy still has full seats at her kitchen table every Saturday. Nancy said the flyover was very important to the group.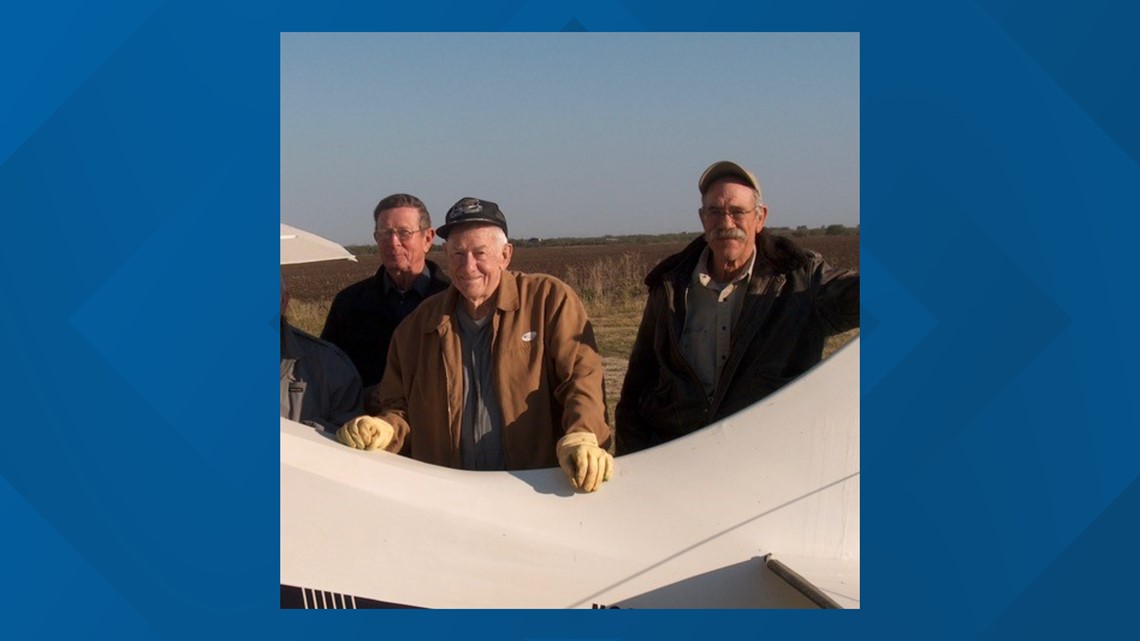 "They wanted to do this because they fought for our country. They served our country, some of them in the military, some in other ways. Their hearts are still with those people and their families who were attacked," Masters said.
Bordanave was in middle school when 9/11 happened. He said it was a very impacting moment for him.
"Just watching our news as it happened and unfolded. It's definitely as forming moment in my life, watching what was going on," Bordanave said.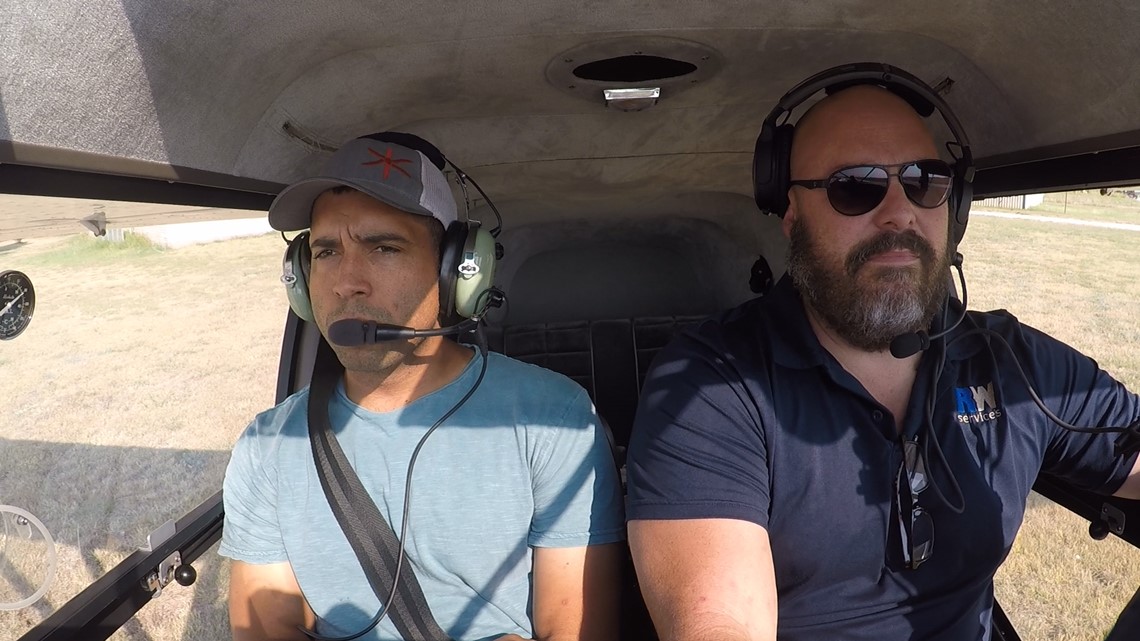 He then became a military pilot to serve his country, as his father did before him. Bordanave has recently worked to help relocate Afghan refugees. He said no matter where you stand on politics and whatever you think of recent events, 9/11 is a day we should all remember.
"Remember the people that were perishing on 9/11. Remember their memory. Carry their legacy and carry it forward as a country."