SAN ANGELO, Texas — Fort Concho National Historic Landmark is the place to be a cowboy, or at least act like one. Over the weekend the Concho Cowboy Company entertained those touring the fort with a skit during National Cowboy Day.
Concho Cowboy Company was established in 2006. President Richard Porter, stage name Will Killem, says many of the troupe members have been acting out parts for most of their adult lives.
"I started with Matt Dillon in Gunsmoke when I was a kid. I rode many a mile with them. That's where I learned about it, watching those old TV shows," Porter said. "And I lived and worked on some ranches. I just know the life."
The group has gained recognition outside the Concho Valley. They have done performances as far as Arizona and Kansas.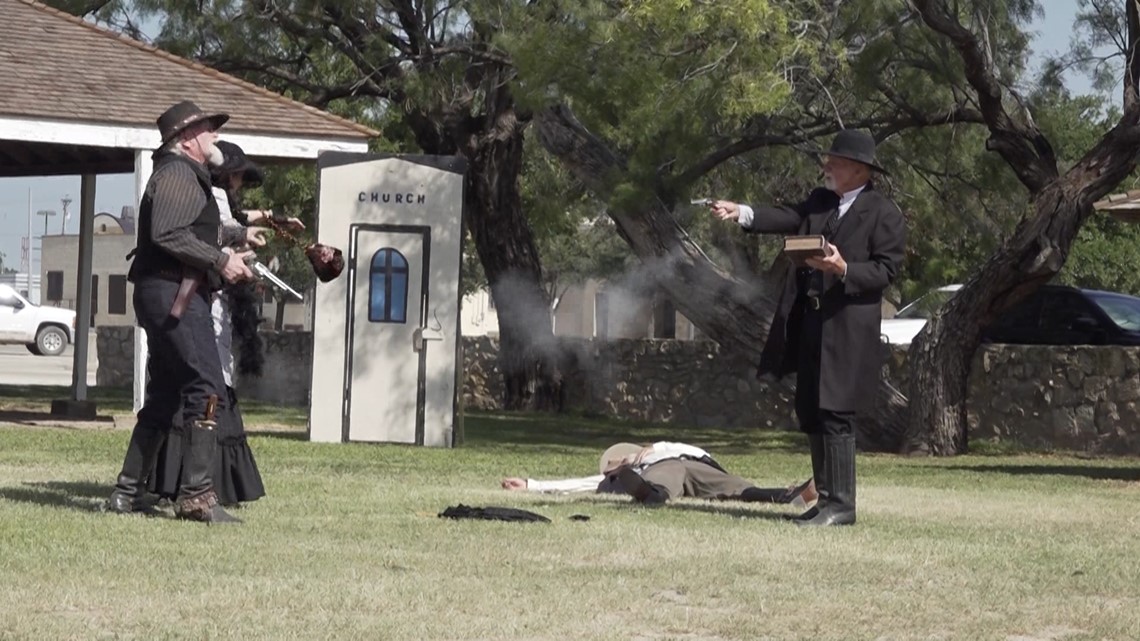 "We've won awards for our costuming, and for our skits and performances, We've around for a long time. And we just try to make our hometown as famous as we can and try to get people to come here," he said.
On Saturday the troupe performed a skit called "The Good Book." In the story Porter plays Will Killem, an outlaw who broke out of jail and rides out to find the law man who put him there.
"It's kind of a story about good and evil, how good triumphs over evil," Porter said. "You know, just a good old Saturday afternoon western."
Also in the troupe is Karen Smith, who generally plays a character called Madam Sunshine. The character is important to the development of cities in the old west.
"There was always usually a saloon or something where the cowboys could go and refresh themselves after a long hard day in the saddle and, of course, there were always beautiful ladies there to entertain and encourage them to have an extra little drink, so they could make some more money," Smith said.
San Angelo is well-known for having it's own establishment in the beginning of the town's history.
"The first block of the little town that was established was home to 13 dance halls, brothels and saloons. Thirteen in one block area. Business was good. One of them is still a museum now a days by the name of Miss Hattie's," Smith said.
Miss Hatties is now a museum and restaurant. It is located on E. Concho Ave in historic downtown San Angelo. Smith acts as a volunteer, giving tours of the museum.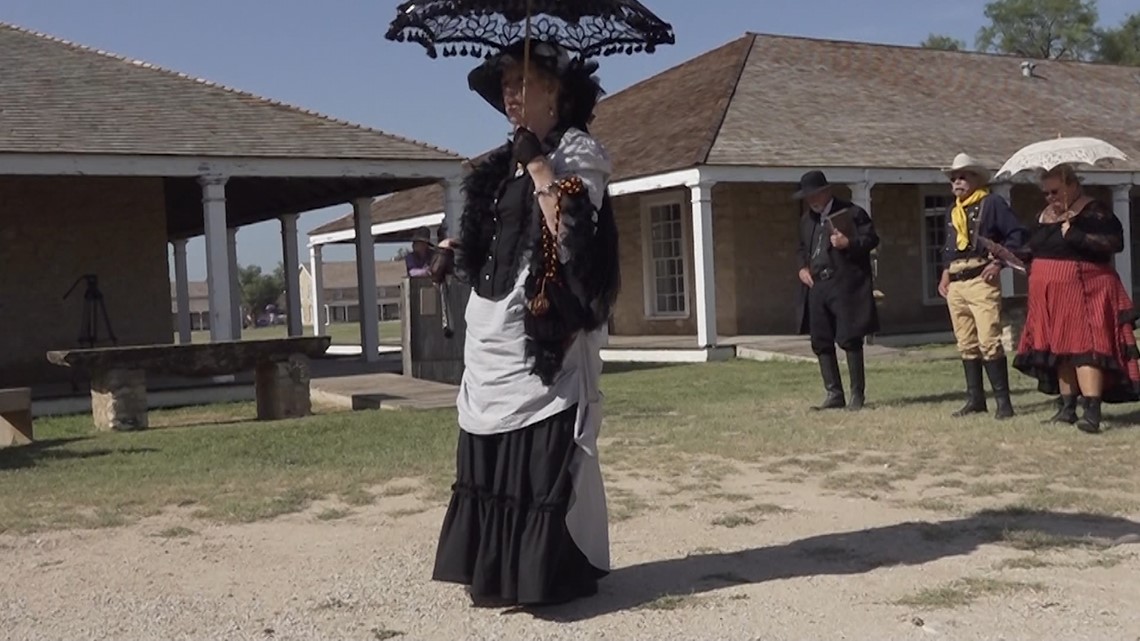 Porter said the story of the cowboy is so important to this area because that's where the community's roots began.
"Fort Concho and the City of San Angelo was born in the golden age of the old west, in the late 1860s. It flourished in the 1870s and the 1880s and became a city. And the fort started it off. In 1867 the troops moved in here after the civil war. Santa Angelo was started in 1869. The fort was just the beginning of it all, and that's why we celebrate it," Porter said.
The Concho Cowboy Company does performances at Fort Concho for many major events at the fort. The next performance is scheduled for October 7-10 during Cowboy Jubilee. The troupe will also be there during Christmas at Old Fort Concho. For more information on the Concho Cowboy Company, visit conchocowboyco.org. For more information about events at Fort Concho, visit fortconcho.com.