SAN ANGELO, Texas — Residents of San Angelo are mourning the loss of a man who put the city on the map. Ken Landon, 74, died in his home on July 14.
Landon was most well-known for being the man behind the International Waterlily Collection in Civic League Park. His flowers led to the city receiving international recognition. Waterlily enthusiasts from all over the world have traveled to San Angelo to the see what experts call the largest collection on public display in the world.
Rolf Nelson owns his own nursery in Katy, Texas. He had been Landon's friend and colleague for decades. He met Landon in 1978, seeking him out because of Landon's reputation as expert. At the time, Landon had been doing work on the University of Texas' collection.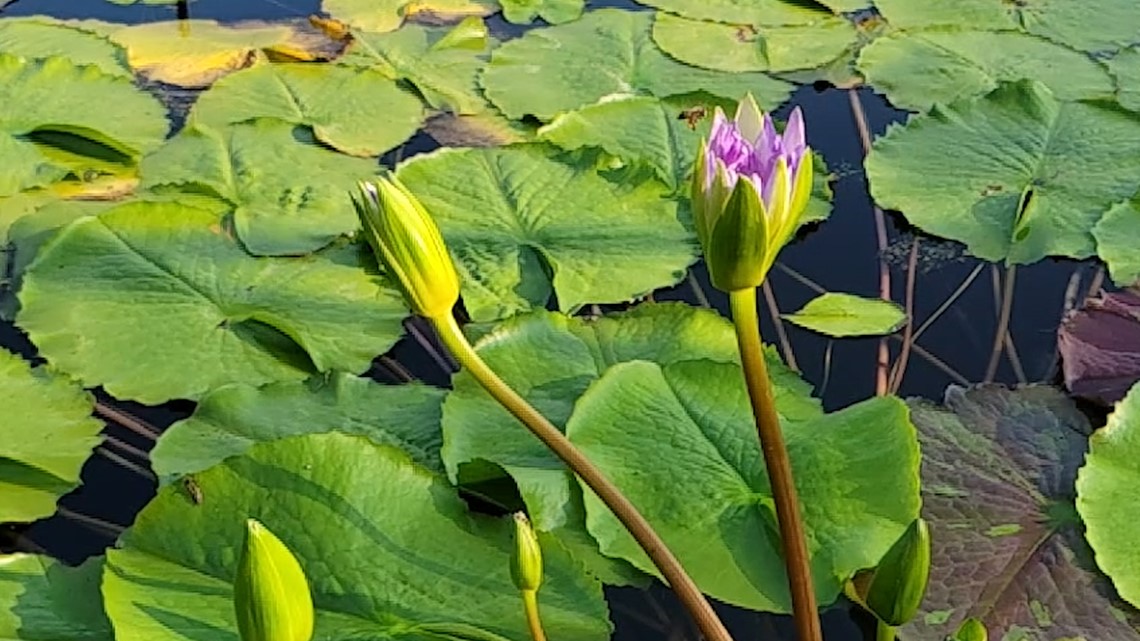 "He was a very intelligent man with a lot of backgrounds and whatever he dove into, I think he did it full-force. That certainly was the case of the waterlilies, to the benefit of countless people around the world. In fact, there were two international symposiums hosted in San Angelo only because the international waterlily collection of Ken Landon was there. That was the reason for being in San Angelo and the opportunity for people to see several hundred variety of waterlilies at one time and learn from a master and how he did it. And he shared that information. He didn't keep it to himself," Rolf Nelson said. "I was on a production farm for waterlilies outside of the Houston area, so I drove out to San Angelo to meet him. We talked waterlilies for hours and hit it off and remained friends ever since," Nelson said.
Nelson said Landon created countless hybridized waterlily species in his time, but is most well-known for the Texas Dawn. The Texas Dawn was created by Landon in 1985 and was considered a revolutionary.
"It's one of the great waterlilies of all time. He did a fantastic job hybridizing that. It was kind of a breakthrough hardy waterlily in that it had a flower that stood well above the surface of the water. Most hardy waterlilies at that point and time, were at the surface of the water," Nelson said. "And holding it up above the water makes it showier, easier to see for people looking at the ponds and the plants. And it had great color, great flower size. And it's a yellow suffused with a really nice orange color at the base of the petals in early part of the season and often times late in the year and it blooms a lot and it grows everywhere it's been tried."
The Texas Dawn was made the official waterlily of Texas in 2011. That same year Landon was inducted into the International Waterlily Garden Society hall of fame.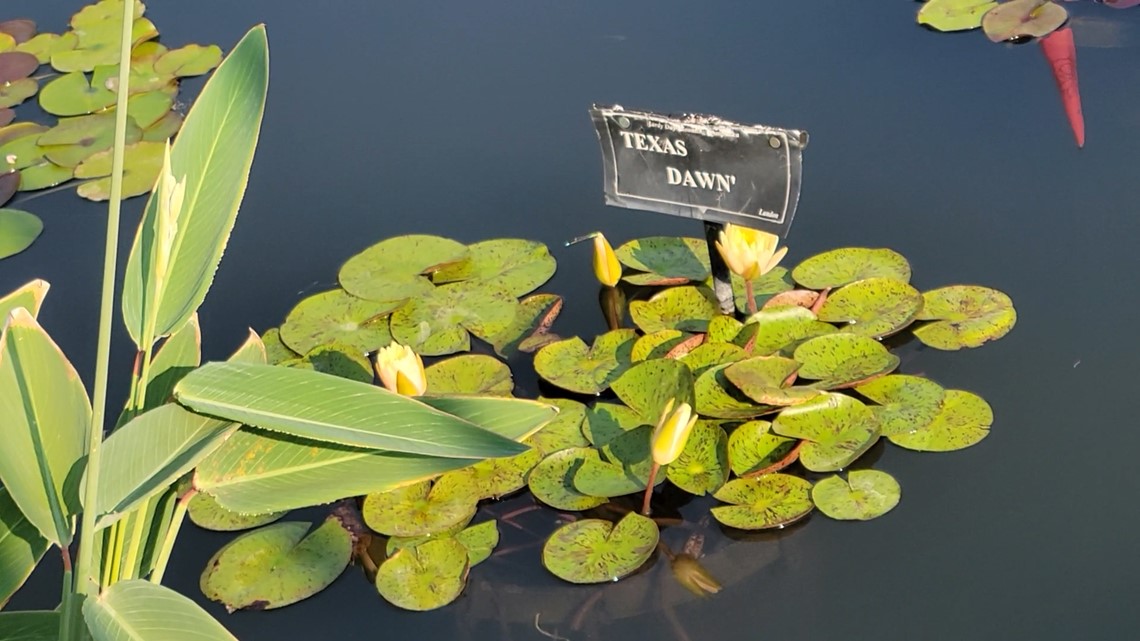 But Landon wasn't just an artist in the water. He created bursts of color in the sky as well. His second passion was pyrotechnics. He put together the firework shows for the annual Pops Concert and the Lake Nasworthy fireworks display.
City of San Angelo Director of Parks and Recreation Carl White said the City truly benefitted from Landon's gifts and said some people thought waterlilies and fireworks was an odd combination, but White said it was all down to science.
"I think it's a perfect fit because he understood chemistry very well. He understood chemistry enough to produce the fertilizer. He used that fertilizer to create beautiful water lilies and he used that knowledge of chemistry with his pyrotechnic expertise," White said. Through his knowledge of chemistry, he was able to create beauty in the water and also in the sky."
White also said he did not think anyone could possibly fill Landon's shoes.
"I think we'll be discussing for years what Ken's legacy is and will be. He created beauty for San Angelo. He created international recognition for San Angelo," White said.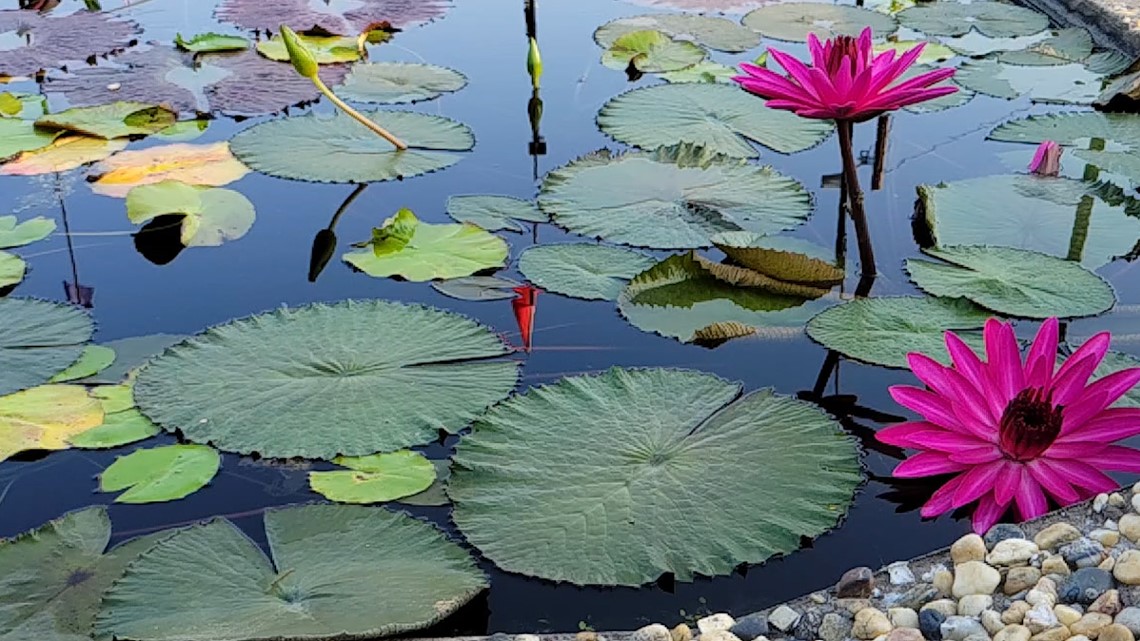 The International Waterlily Collection will continue on display at Civic League Park. White said the flowers revert to Landon's estate and the estate has identified two employees who worked with Landon and have the know-how to continue to care for the collection. The contract with the City is up in 2024.