DALLAS, Texas — An attorney with the Dallas County Public Defender's Office is now facing a felony charge while having a relationship with an inmate she was previously assigned to represent, according to the Dallas County Sheriff's Office.
Per arrest documents, the attorney -- Ragan Moreno, 28 -- then handed over sensitive case information regarding a victim in a criminal case involving the inmate's brother. This led to that victim being threatened via text by the inmate from his "jail tablet," court documents read.
Moreno now faces one count of abuse of official capacity and was booked into the Dallas County jail last week. She has since bonded out.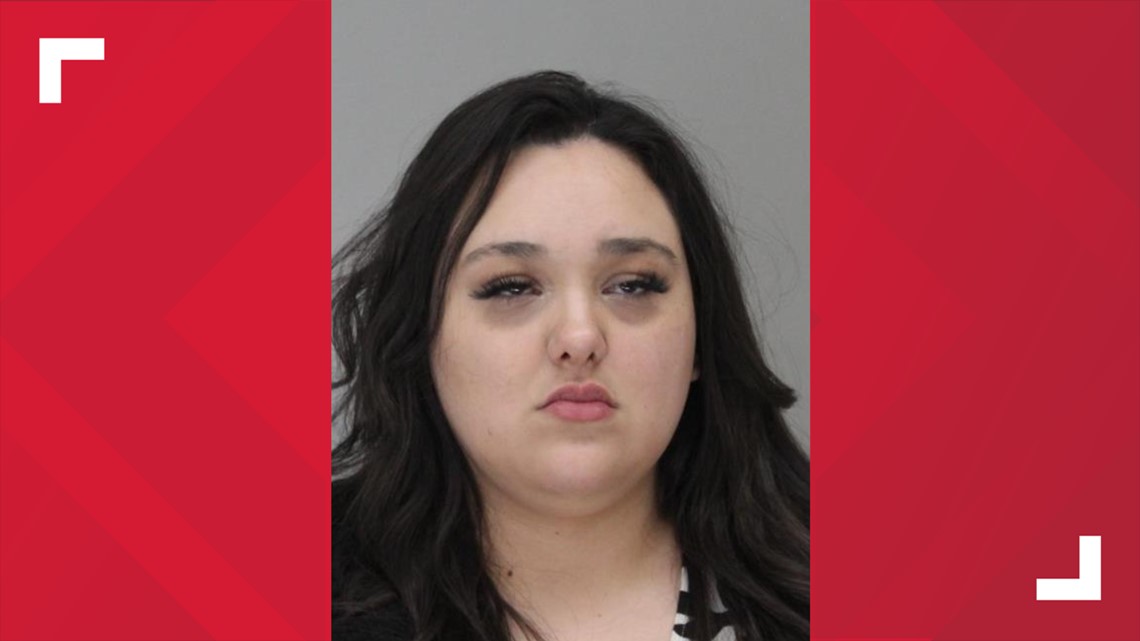 Per sources within Dallas County, Moreno was assigned through the public defender's office to represent inmate Todd Whitfield on a misdemeanor case.
The source said that's how the two met and how their relationship began.
The sheriff's office then clarified late Monday evening that Moreno wasn't *currently representing Whitfield--the source added that's because the misdemeanor case was dismissed recently.
That misdemeanor case is for burglary of vehicles, but Whitfield is being held in the county lockup for several probation violations.
Per Moreno's arrest documents, detectives with the Dallas County Intelligence Office received a tip on Sept. 9 about a recent hours-long visit involving Moreno and Whitifled.
Detectives wrote that Whitfield and Moreno had communicated multiple times via his jail phone records. Whitfield also recently started calling Moreno using several other inmates' accounts to avoid authorities monitoring their conversations, investigators said.
Detectives said the content of the conversations was suspiciously personal, leading investigators to believe the two were in a relationship.
On Sept. 5, detectives wrote that Whitfield called Moreno while she was driving into a covered parking lot next to the Frank Crowley Courts building adjacent to the North Tower Detention Facility at Lew Sterrett.
Per the call, detectives said that Whitfield instructed Moreno to look for him in the jail and that he was waving a towel in front of his cell window.
Per her arrest documents, Moreno revealed to Whitfield that she was there to "expose herself to him" but couldn't because a marked Dallas County Marshal vehicle was nearby.
On Sept. 12, investigators wrote that Whitfield called Moreno from jail and asked that she look up his brother's criminal proceedings and prior case information. Moreno is not representing Whitfield's brother in any criminal proceedings, per investigators.
In that call, investigators wrote that Moreno revealed the initials for at least three complainants/victims involved in Whitfield's brother's assault and family violence cases dating back to 2020.
Whitfield's brother even joined the call at one time, per investigators, where the complainant in his pending assault involving serious bodily injury case was discussed.
Later that day, investigators wrote that Whitfield sent e-messages to a victim involved in that pending case which read that Whitfield "doesn't have much longer in jail" and that he "doesn't care who baby momma she is."
Another message, per investigators, read, "I swear before Christ you haven't met me, but you will, and how you meet me depends all on you."
Moreno, per her arrest documents, used her county-issued laptop to access restricted web-based search engines to view criminal records and probable cause affidavits.
It's not clear if Moreno has obtained legal counsel. WFAA has requested comment from the Dallas County Public Defender's Office and is awaiting a reply.
Per the State Bar of Texas, Moreno has no disciplinary history. A spokesperson from the agency said that it's possible, however, that the agency may be called to investigate the matter.
The severest outcome may result in Moreno losing her license to practice law in the state.
Having a relationship with a client isn't illegal in Texas, but law experts WFAA spoke with said it can be perceived as highly unethical--specifically if it involves a taxpayer-funded agency like the public defender's office.