SAN ANGELO, Texas — As Angelo State University fall 2021 graduation approaches, ASU senior Kristof Kramer-Morris is elated to finally walk across the stage and receive his degree.
Morris is a former foster care child from San Antonio who transferred to ASU from a small private college. He credits ASU and the Fostering Ram Success program for welcoming him with open arms and helping him get across that graduation stage.
"When I transferred to Angelo State, just being on this campus and having so many people around me that actually care about how you're doing and your future just really felt like home for me," Morris said.
In 2015, the Texas Education Code was amended to require liaisons at all public institutions of higher education in the state. The goal is to bridge the gap between the students who want to pursue higher education and those who have the support needed to complete their degree.
Soon after, the Fostering Ram Success program at ASU was created. Fostering Ram Success provides quality education and support opportunities to youth previously placed in foster care or who are unaccompanied scholars.
"This program is built on trust and growing a relationship with these students. I've only been here for two years but it feels longer. I've made so many connections with students and I found a home here in this program. Our doors are always open to students even if they're reluctant or shy. We will always be here to help," Fostering Ram Success liaison, Candace Aguirre, explained.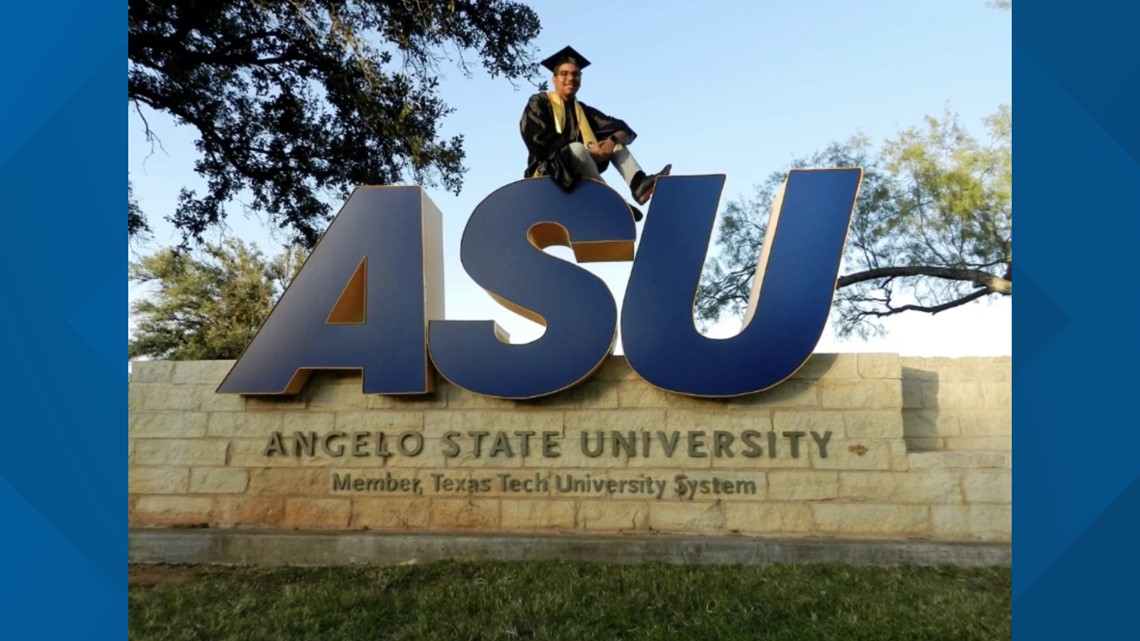 From helping students purchase books, having free snacks in its student lounge or simply being a listening ear, the program is in place to fill the void some students may have and be a consistent supportive system.
"Growing up, I didn't think I would actually be able to go to college but now being here and apart of the Foster Rams program with supportive people like Candace, I know someone will always have my back if I need something," Morris said.
Morris credits his friends, family and the Fostering Ram Success program for helping him matriculate into the next phase of his life.