SAN ANGELO, Texas — The difference between a missing pet and a found one might be one simple factor: getting a microchip.
San Angelo shelter Cassie's Place is hosting a microchip event from 10:30 a.m.- 12:30 p.m. Sept. 17, at PetSmart on 4439 Sunset Dr. to encourage responsibility amongst pet owners.
Cassie's Place Director Michelle Zrubek believes this is a crucial time for pets in the area to get microchipped and she wants to make the process as simple as possible.
"With all of the shelter news circulating, we decided it was probably proactive to help get our community up to date and up to speed with the microchip," Zrubek said.
Microchips will be $5 for the first 150 pet owners and $10 for everyone else.
A microchip, for reference, is a small circuit placed under an animal's skin with an identification number.
If a pet goes missing, the chip can be scanned by a veterinarian, which makes it easier for the animal to be returned to its original owner.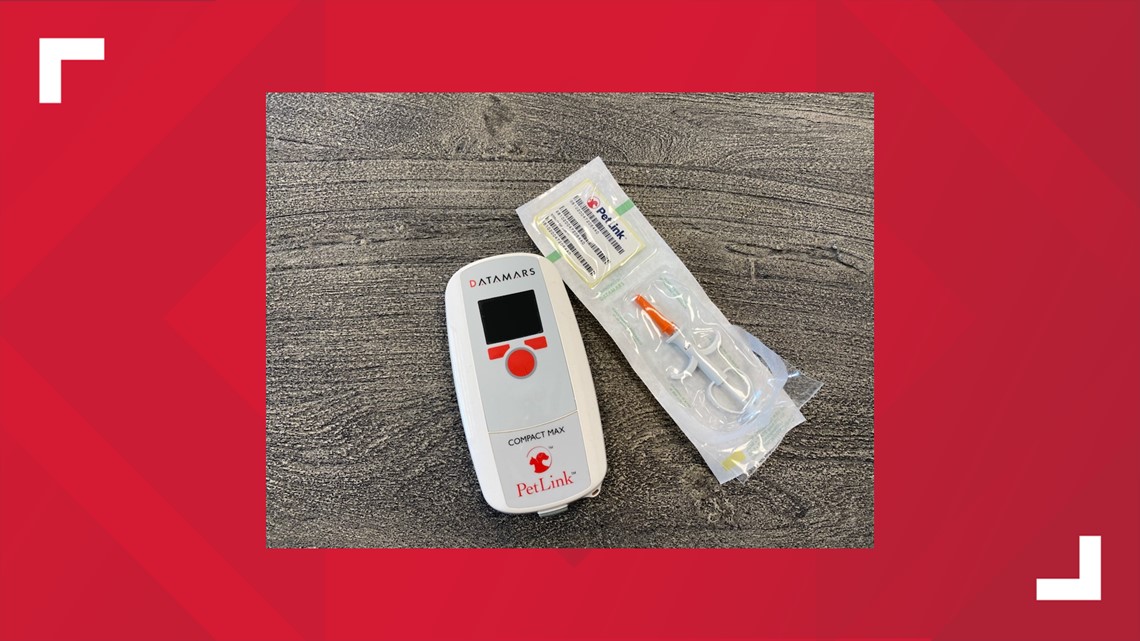 The process only takes a few minutes and microchips can be utilized for dogs, cats and even horses.
"It's just like a vaccine," Zrubek said. "It's a quick little procedure, I guess you would call it."
She added the chip itself is smaller than a grain of rice.
At Saturday's event, pet owners will be asked to fill out a short form while their animal is getting microchipped. Pamphlets will also be shared with additional information.
A microchip is especially important because it can help make sure a pet can be returned to safety.
"If you have a microchip, it protects your animal from landing in the wrong hands," Zrubek said.
"If it's at the shelter and you're out of town, you only have 72 hours to redeem your animal."
If an animal isn't claimed after 72 hours in the shelter, it will be put up for adoption and might never be returned to the original owner.
However, if an animal has a microchip, it will be held in the shelter for two weeks before it's able to be adopted.
Zrubek hopes to see a considerable turnout for Saturday's event and she wants to encourage pet owners to make the best decisions for their animals.
"The only way to help the situation is to start from the ground up," she said.
Cassie's Place is continuing the effort to keep pets safe in San Angelo and beyond.