A missing cat was found 800 miles from his Denver home inside a 25-foot-hole in Dallas.
According to a post from the city of Dallas, Harvey vanished from his home in June. Almost 10 months later, he was discovered caked in mud inside a 25-foot-hole at a construction site in Highland Park. More than six hours later, Dallas Animal Services workers were able to free Harvey from the hole.
"Without that microchip, we wouldn't have been able to find his owner," says Gabrielle Vannini of Dallas Animal Services. "It's a great microchip success story."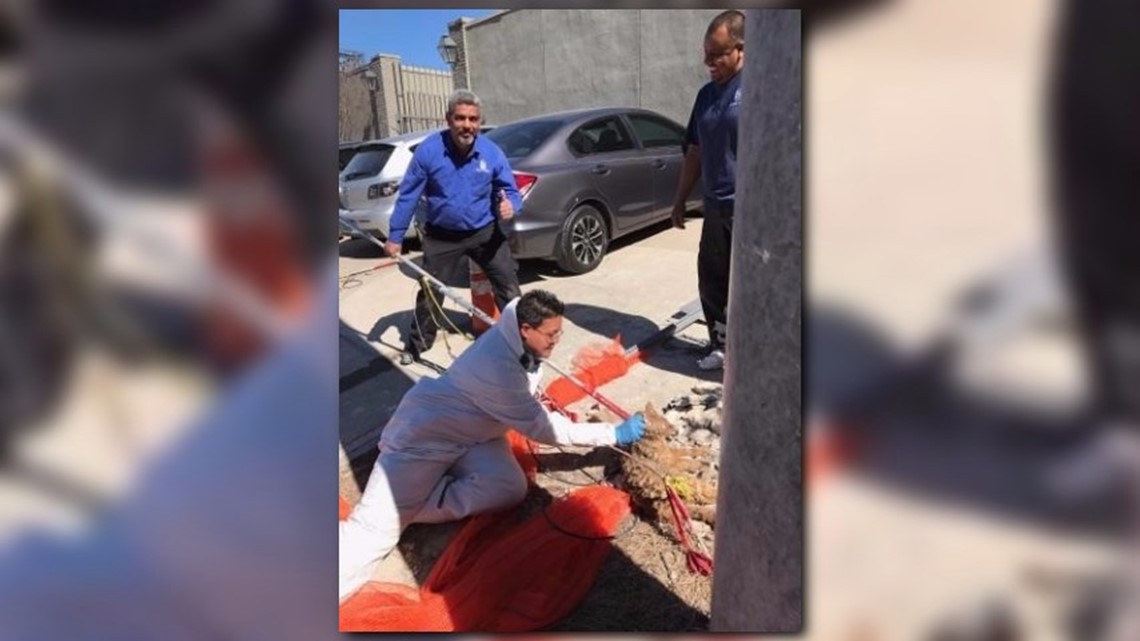 Harvey had been missing since July 1.
"After being cleaned up at the shelter, DAS staff found his microchip and called his owner in Denver, who had no idea how he got from Denver to Dallas," read a post on the City of Dallas website.
His owner, Jackie Ewer, couldn't believe it when she got the call about Harvey. She was really shocked when she heard he was in Dallas.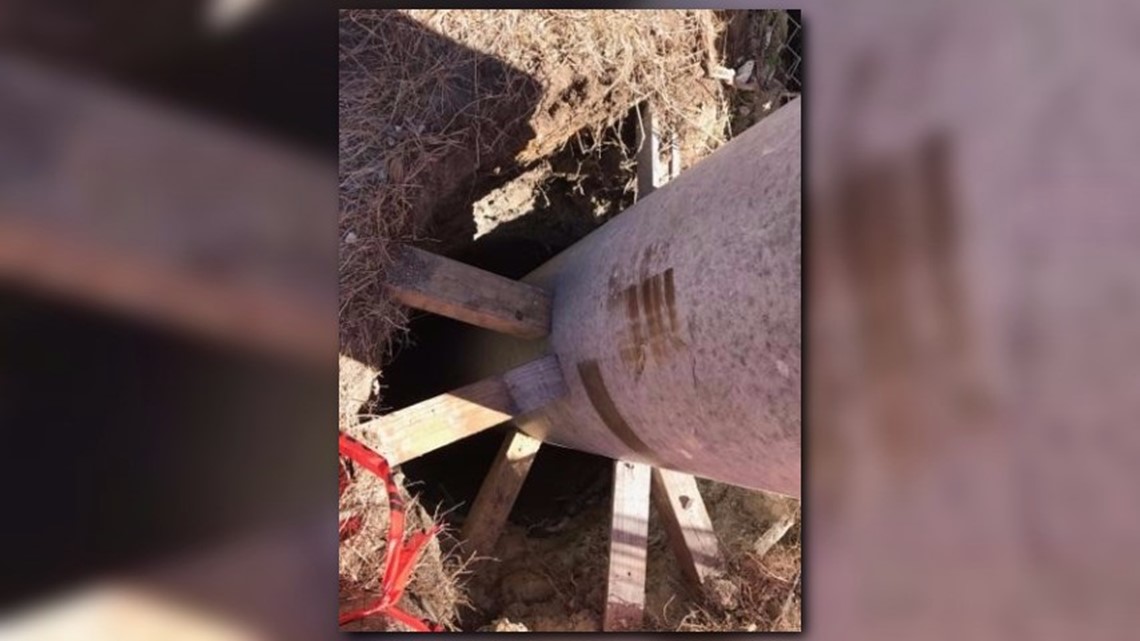 "It's kind of hard to wrap my mind around, 'How the heck did he get there,' she says. "I'm wishing he could tell me his little adventure story."
Ewer says she had adopted him about a year earlier through a shelter through a program that specializes in cats that do better living outside.
She says he lived in the garage and would return home every night until one day he didn't.
He was a hunter and kept the critters at bay around the house," she said. "He was very with my kids. I'm really excited to see him again. I didn't think I would ever see him again."
Since his rescue, he's been cat napping and relaxing with his foster mom, Molly Devoss.
DeVoss, who owns a Design District advertising and marketing company, is a volunteer for the animal shelter. She typically fosters kittens, but she says when she saw Harvey's big brown eyes, she couldn't resist taking him.
Harvey spends much of his time hiding behind computers or sunning himself in the bay window of her studio.
"You can't get much more sweet than Harvey," DeVoss said.
Harvey will be reunited with Ewer Sunday. She's excited to see him.
"It's meant to be," she says. "I've got to get him home."
Harvey's likeness is soon to take his place on Devoss' wall. She paints pictures of the cats she rescues.
He's a cat she will never forget.
"Let's hope Harvey stays home this time," Devoss says. "I will definitely miss him."