WEBSTER, Texas — Great Wolf Lodge in Webster won't open until next year but they're already taking reservations.
The state-of-the-art indoor and outdoor waterpark resort is expected to open sometime in mid-to-late 2024, according to its website. As part of its countdown-to-launch offer, if you book your stay between Nov. 15, 2024 and Feb. 28, 2025 by Oct. 29, 2023, you can get a discount of up to 30%.
The 95,000-square-foot indoor water park features attractions for both thrill-seekers and the less adventurous. You can float on tubes in Crooked Creek, catch a wave in Slap Tail Pond or enjoy one of the multiple water slides. If you just want to kick back and relax, the Hot Springs are the spot for you.
For the youngest visitors, there's the Cub Paw Pool and Raccoon Lagoon water playground.
The layout also includes plans for a boardwalk and other outdoor amenities.
The water park, 532-room resort and conference center are expected to employ more than 500 full-time and part-time employees.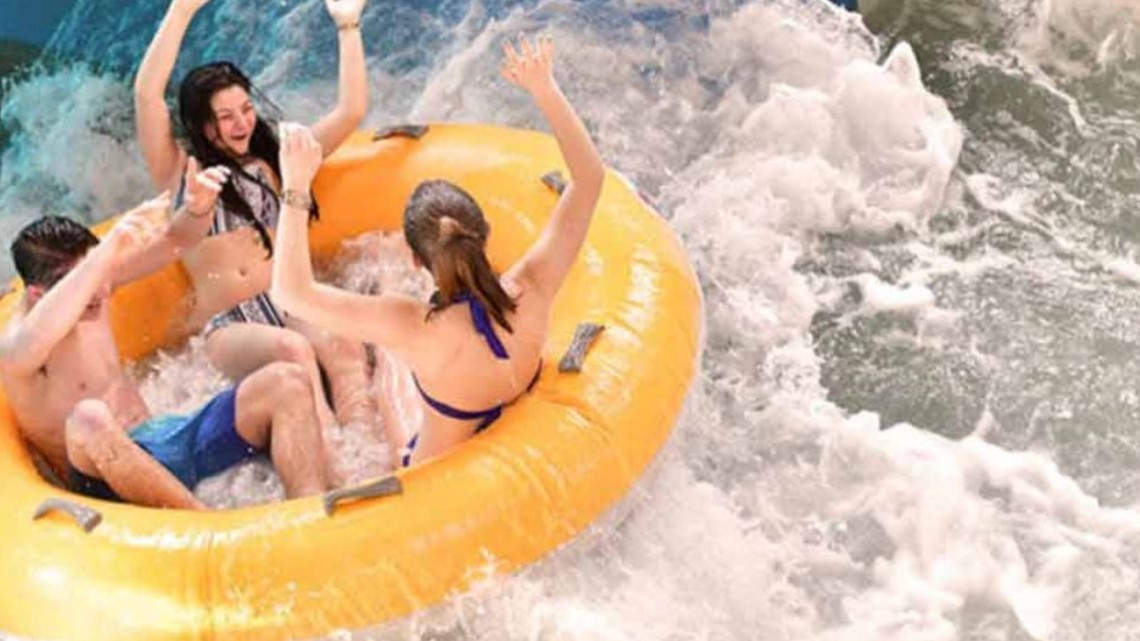 Great Wolf Lodge Gulf Coast Texas location broke ground on the 27-acre plot of land east of the Gulf Freeway and south of the NASA Bypass last September and construction is expected to take a couple of years.
This Webster location will be the company's second indoor water park and resort in the state. The Dallas location opened in 2007.