SAN ANGELO, Texas — If you're looking to find some cute cat content, look no further.
An orange and white West Texas tabby cat has taken to the internet over the past few months after embarking on a "fat camp" weight loss journey and he has gained a sizable following in the process.
7-year-old Chili Potato was adopted by San Angelo's Prickly Pear Veterinary Hospital owner Dr. Catie Morris back when he was just a kitten.
Over time, the feline grew to be 23.6 pounds and after visiting the clinic for a few days, he began his path to fitness.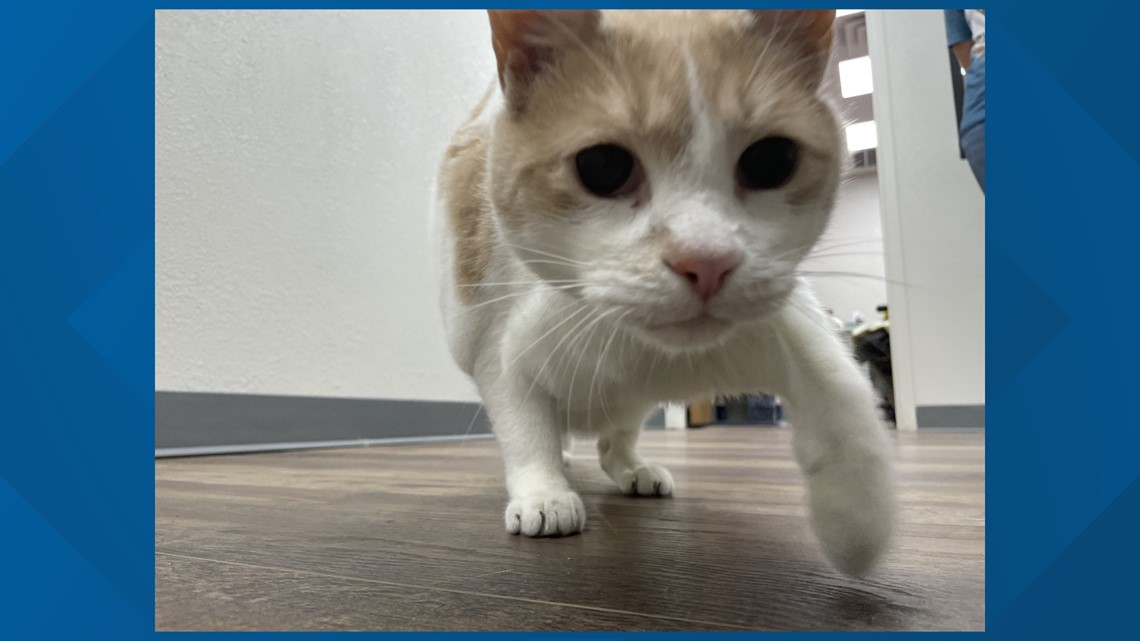 "He's definitely a heavier cat and it'd be cool to see him get down to a certain weight but I don't think that there's really one in mind right now," veterinary technician Kassidy Kypfer said. "We just wanna see him healthier overall and, you know, doing better."
Upon entering the hospital, Chili Potato was given blood work which determined he was not at risk of developing diabetes. From there, the clinic began using an automatic feeder to help regulate how often he eats meals and what type of food he is given.
Every Friday morning, Chili Potato steps on the scale for his weekly weigh-in, a process that has been documented on the Prickly Pear TikTok account.
One of the posted videos has approximately 7,000 views and 2,000 likes, giving Chili Potato a mixture of online and in-person fans.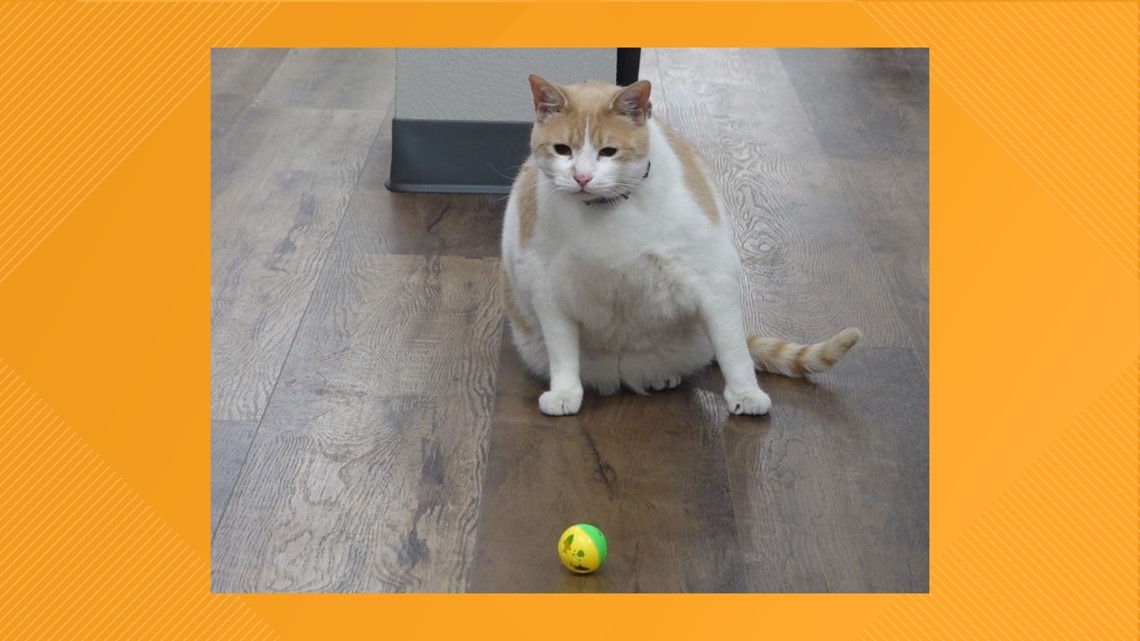 "We have people come in, I would say at least once a week," Kypfer said. "They don't have pets, they just wanna come in to see Chili Potato and they wanna take picture with him, we've had several people do that."
Prickly Pear is also working alongside the owner of Grace N Grits Designs to create merchandise featuring its newest mascot.
Since starting the process, Chili Potato has lost approximately 11% of his body weight, making him 20.8 pounds and inspiring others on the way.
"I think it's really important especially for the community to recognize that weight loss is possible for your animals," Kypfer said. "People think it's cute when they see an overweight cat or a dog and it really is not healthy for that animal and I think it's really good that people are getting a feel for that, that it can be done, you just have to show tough love."
It is recommended to feed animals twice a day instead of using the "free-feeding" method where they have unlimited access.
Going forward, Prickly Pear plans to continue Chili Potato's journey, posting updates all the while.