SAN ANGELO, Texas — Multiple crews arrived to the scene of a San Angelo house fire Jan. 20.
A home on McKee Lane caught fire in the early afternoon and a third party individual made a call to the San Angelo Fire Department, who quickly arrived on scene.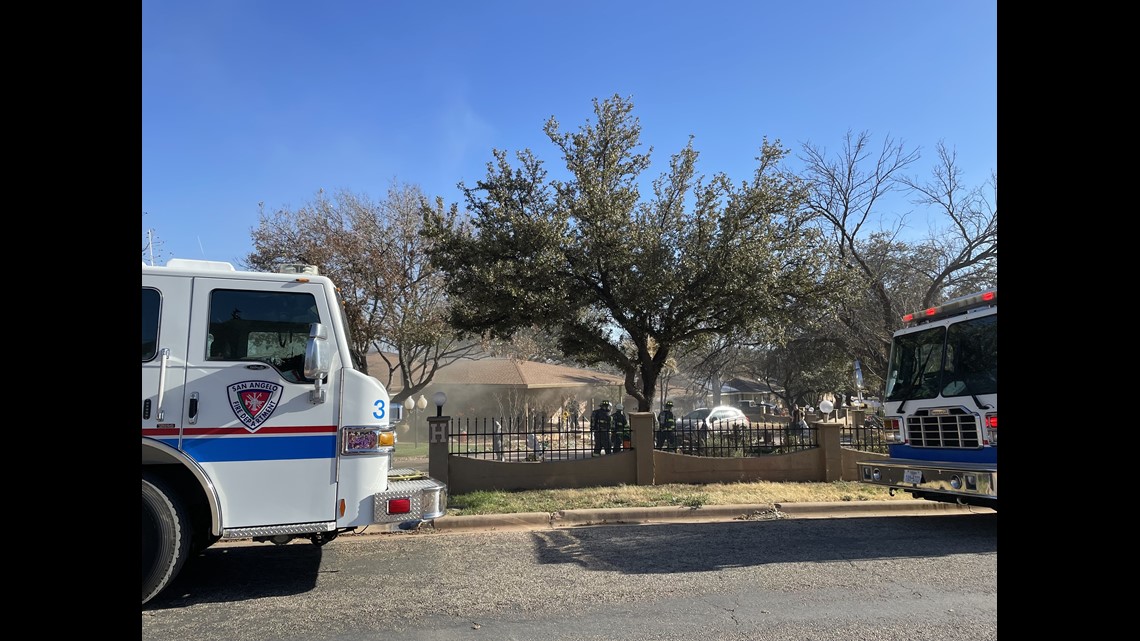 Two individuals and a dog were inside the house but managed to escape before SAFD arrived.
The fire department saw smoke coming from the home and they were able to keep it contained.
Eventually, the fire was put out but a cause has not been determined as of yet.
The start of the fire is currently under investigation.