SAN ANGELO, Texas — Baklava, spanakopita (sometimes referred to as spinach pie) and kouralakia are all classic Greek dishes and desserts.
This Mediterranean cuisine can be hard to come by in rural West Texas but one Greek Orthodox church is hosting a bake sale with said items and more.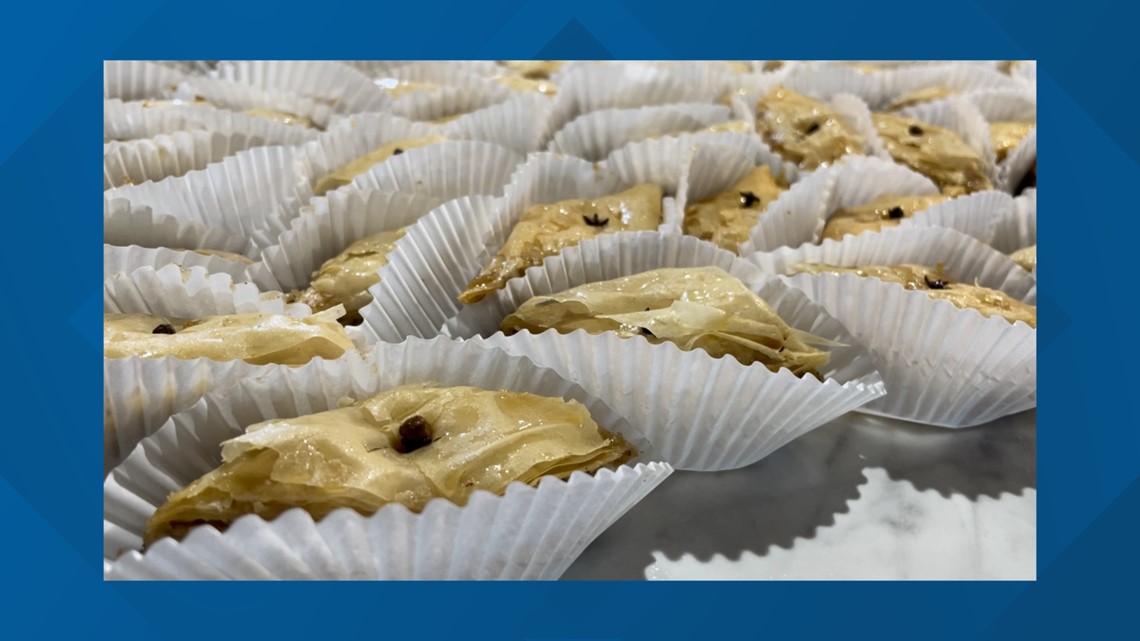 "Greek cooking, to me, is not as simple as just following a recipe," Assumption of the Virgin Mary Greek Orthodox Church bake sale organizer Wilma Dunias said. "There are techniques that are involved that you just learn from whatever you're doing."
Dunias wasn't born into Greek culture but rather, she married into it. She and her husband, Costa, lived together in Lubbock for a while before moving to Colorado.
Two years ago, they found their place in San Angelo with Wilma at the head of the sale after the COVID-19 pandemic put it on pause.
"I don't know what the standard is in the church now but at one point the only way of income for the church was either through donations or through what they could generate in the way of income so they started having festivals, bake sales and things like that," she said. "And we did quite well with the bake sale last year and so we're going at it again, adding a couple new things to the menu and it's gonna be kind of a different type of situation."
This year, order forms are open Sept. 15 while pre-pay and pre-sale is set for Oct. 1-31. Pickup is scheduled for Nov. 11 at the church, 801 Montecito Drive.
Some items available for order by the dozen include kourambiethes (a biscuit often covered in powdered sugar), melomakarono (honey cookies) and sweet baklava ice cream sundaes.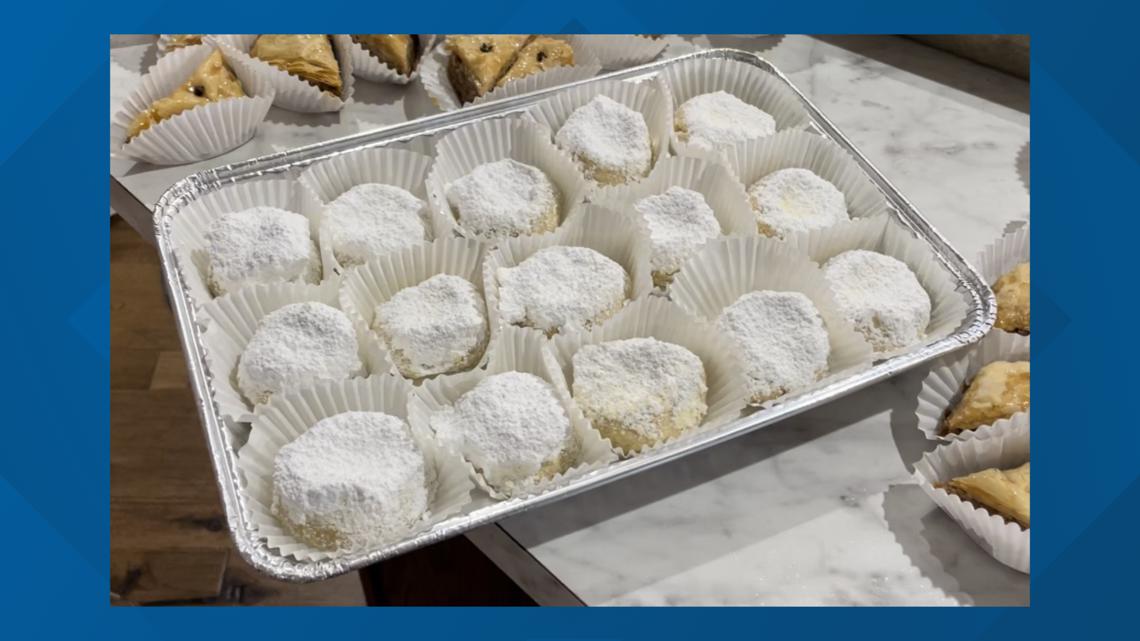 A new variety pack with baklava, kourambiethes and melomakarono will also be on the menu.
Many years ago, Costa's grandparents cooked Greek foods in wooden stoves without being able to determine exact temperatures. Some of his ancestors moved to the United States through way of Ellis Island, attempting to keep their Greek traditions alive through the generations.
Wilma has been introduced to this culture firsthand.
"I have a lot of Greek grandmothers, a lot of yayas," she said. "We all have our own kind of way of doing things and we kind of make it ours."
San Angelo's Greek Orthodox Church recently celebrated its 90th anniversary. With the help of the bake sale, Wilma hopes to keep the church thriving.
"They're a very open and loving group of people, they enjoy a good time," she said.
Contact Wilma directly at 720-989-7928 or wdunias@msn.com to receive an order form.