SAN ANGELO, Texas — The Wesley Trinity United Methodist Church Daily Bread Soup Kitchen is a good place to drive up, bike up or just walk up for a hot meal. One thing it doesn't offer is a warm bed. That is hard to come by for the homeless in the Concho Valley.
The Salvation Army of San Angelo's homeless shelter has been closed for some time and the City's Out of the Cold Program only activates if temperatures are expected to drop to 35 degrees overnight.
The problem the homeless face is not only can they not find a place warm place to stay, but bedding down on the street is illegal.
"But where are they going to go?" Soup kitchen volunteer Jimmy Rose asked.
Rose volunteers regularly at the soup kitchen and has gotten to know many who don't have a place to sleep in his time spent there.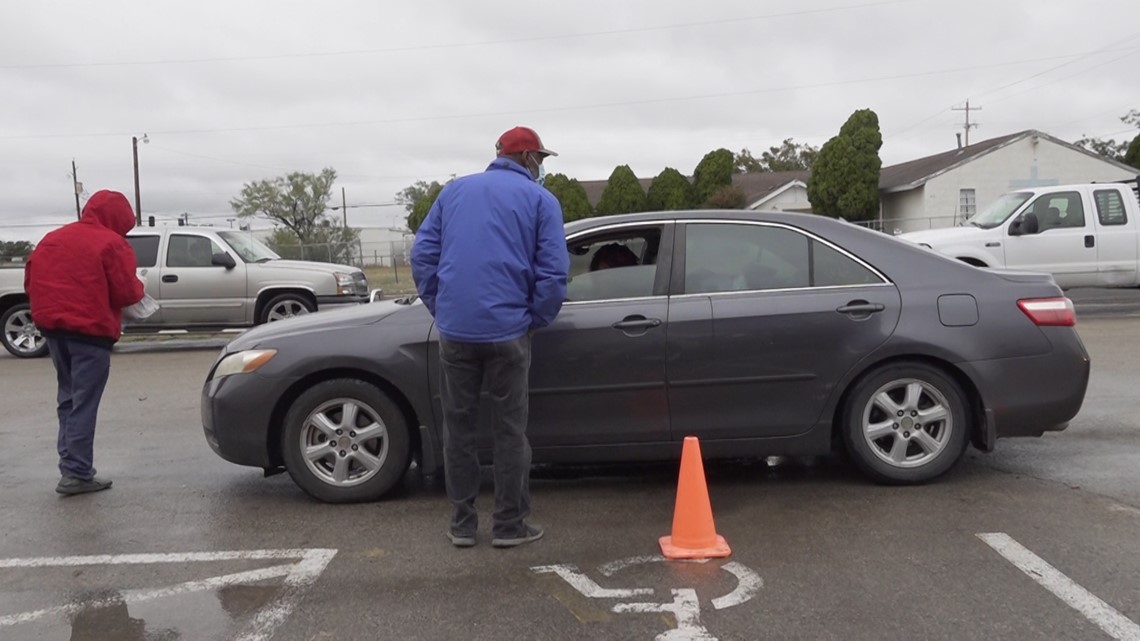 During the last Texas legislative session, State congress approved House Bill 1925, banning camping on public property. Its purpose is to keep homeless away from public property. It was signed into law and went into effect Sept. 1, making unauthorized public camping a Class C misdemeanor.
State Representative Drew Darby, Dist. 72, represents Tom Green County. Darby voted in favor of the bill, but there is only one active homeless shelter in his 10-county district. It is in Big Spring, 80 miles away, and has limited capacity.
Darby said he agreed with the legislation that something needed to be done in larger cities, but when it came to his hometown, San Angelo, he said the needs of the homeless population isn't up to the state.
"I don't know that we have any facilities that are directed to the homeless, seemly the homeless. That would be an issue the City of San Angelo would have to address. That's not a state issue," Darby said at a town hall Tuesday.
But Rose said he didn't think that was fair to the people locally.
"Banning them from staying in a public place, somewhere out of sight. I mean, you know, it's going to create more problems," Rose said.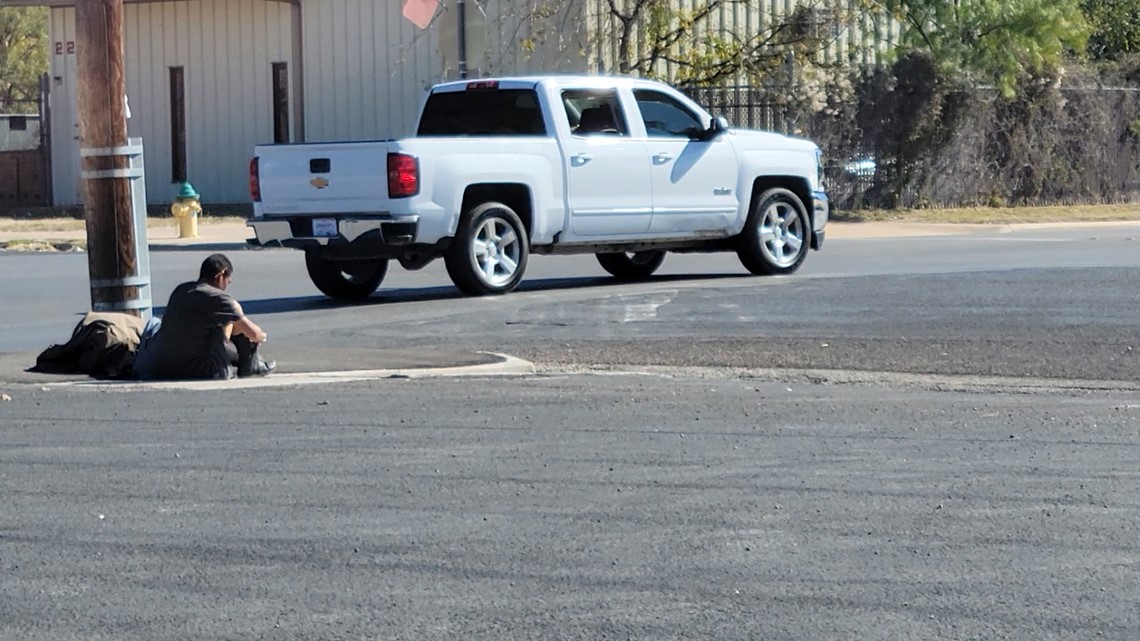 These are problems that Jimmy understands well. He spent time homeless himself in Austin. He did what he could to survive as an out-of-work musician. He moved to San Angelo and was able to get on his feet, but the pandemic nearly knocked him off them once again.
"I almost became homeless because of this pandemic. You know, I play music at all the clubs and then everything closed down," Rose said.
Rose also said that many homeless people are misunderstood and shouldn't be feared.
"A lot of good people, a lot of good people that are homeless," Rose said.
Neighborhood and Family Services Director and the Concho Valley Homeless Planning Coalition chair, Bob Salas, agreed with that assessment. He said there is one way to solve homelessness.
"The simplistic answer is you will solve homelessness by providing housing for everyone. That's how you do it. That's it. But it's difficult to do. We do have some programs," Salas said.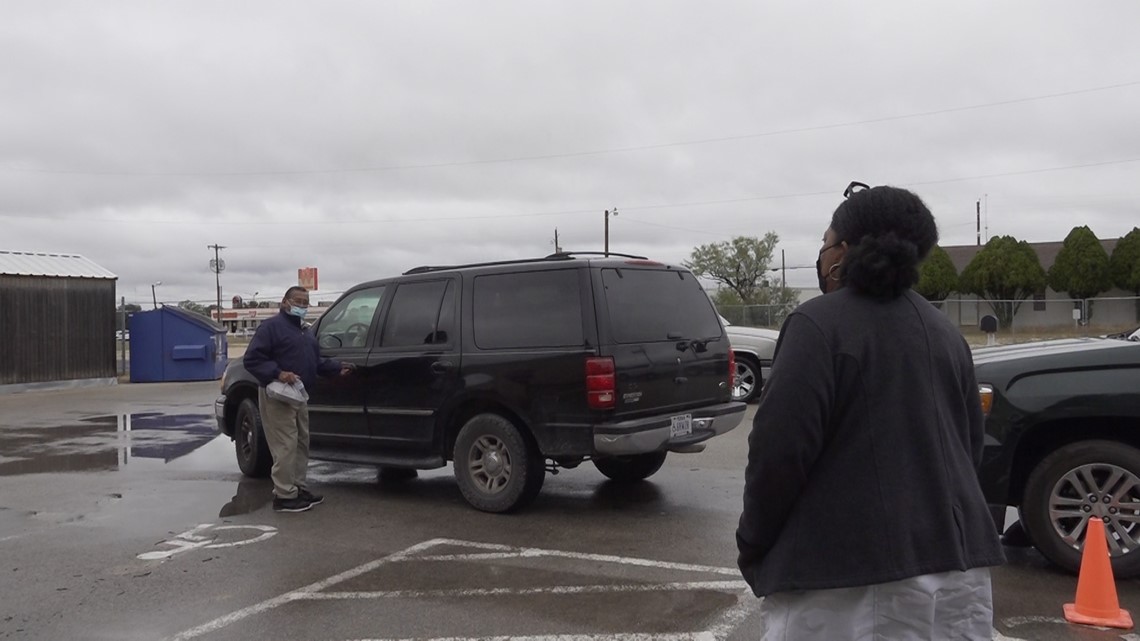 The Housing Authority of San Angelo's rapid rehousing program got its start this year, but has limited funding and mostly serves situationally homeless people, rather than chronic cases.
"We've had some successes though," Salas said.
It has fallen to the San Angelo Police Department to enforce the law, but according to SAPD Public Information Officer Richard Espinoza, the department does not have many resources to help.
"Whenever we do get those calls for service, our main role is trying to assist them with getting the resources that we have," Espinoza said. "We're not actively out there going around trying to, you know, deal with the homeless aspect of it. If we receive calls for service we're doing our best to try to offer them resources, but like I said, we obviously have a lot of bigger things here in town that we're dealing with."
In the meantime, the homeless population in San Angelo does the best they can. When asked about their situations, several homeless San Angelo residents did not want to go on record for fear of retaliation.
"They know how to survive and they do survive. You know, it may not be to our standard, and I know its not to our standard, but they do survive. That's the only, I guess, that's the only thing that's positive about this," Salas said.
Salas said anyone who is in need of aid getting into housing should contact the City Neighborhood and Family Services Office at 325-655-0824; or the housing authority, 420 E. 28th St., to see if they qualify for programs or housing vouchers.