SAN ANGELO, Texas — Oil, sugar and kettle corn. When mixed together in the right way, this combination becomes the perfect snack for a fundraiser, work event or any type of occasion.
Stephen Bright is a Marine Corps veteran and San Angelo resident who knows kettle corn in and out.
In 2013, his father-in-law purchased a popcorn food truck and in 2015, Bright and his wife decided to take it over.
"Semper fresh, always fresh," Bright said when referencing the name of his business.
Semper Fresh pays homage to Bright's nine years of military service, as "Semper Fi" is the Marine Corps motto meaning "always faithful."
When he first began running the food truck, Bright was still active duty at Goodfellow Air Force Base whilst also working a full time job and helping to raise his young children.
This transition to a new job proved itself challenging and according to Bright, "It took some time to figure out how to balance life and work."
After awhile, Bright realized what worked best for his business: selling for fundraisers.
"Popcorn, it's cooked fresh to order, there's nothing that's kept on shelves anywhere, there's no preservatives," he said. "It's made to order and it's meant to be eaten in five days."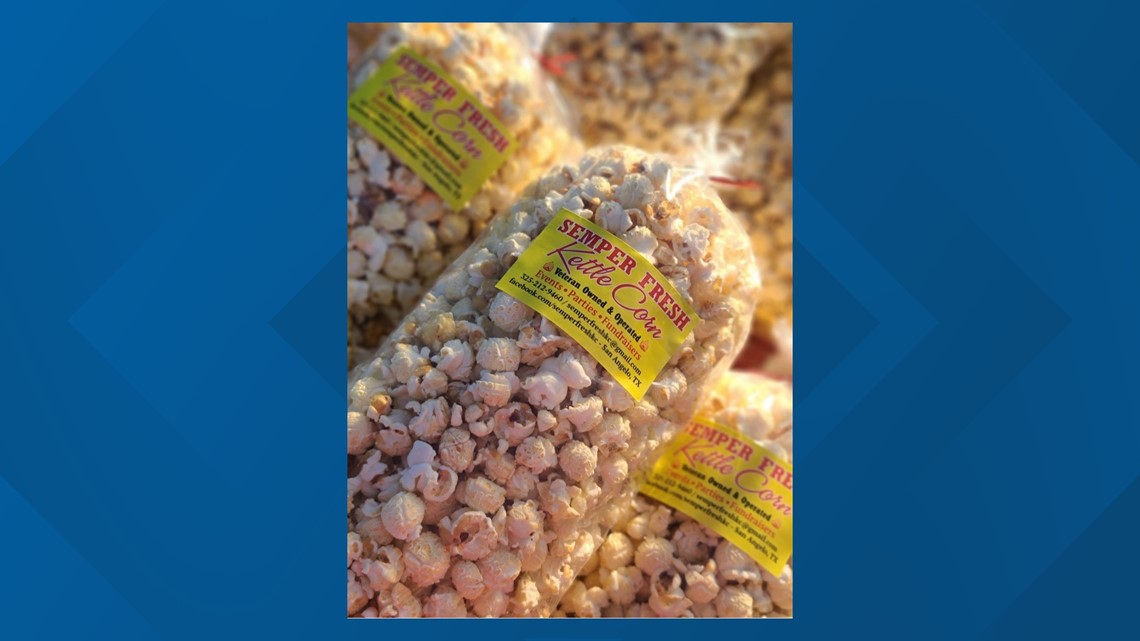 With this in mind, Bright was able to sell kettle corn to children at schools, who could then fill out forms and distribute pre-packaged bags to parents, family members, friends, etc.
He enjoys seeing community members feel supported through donations, something unique to his business.
Full of fresh made ingredients, as in the name, Bright sells four simple flavors: classic, Texas red, cinnamon spice and cheddar.
"I like flavors you can reasonably make in your own kitchen," he said.
Additionally, Bright notes the difference between popcorn and kettle corn.
"Popcorn is cooked in butter usually and it's called butterfly popcorn, like it pops, you think of movie theatre popcorn, it's like flaky and whatnot and tiny," he said. "We use what's called mushroom popcorn. Most kettle corn businesses will do mushroom. It pops into a nice round ball so it has a lot of surface area for that sugar to stick to…,"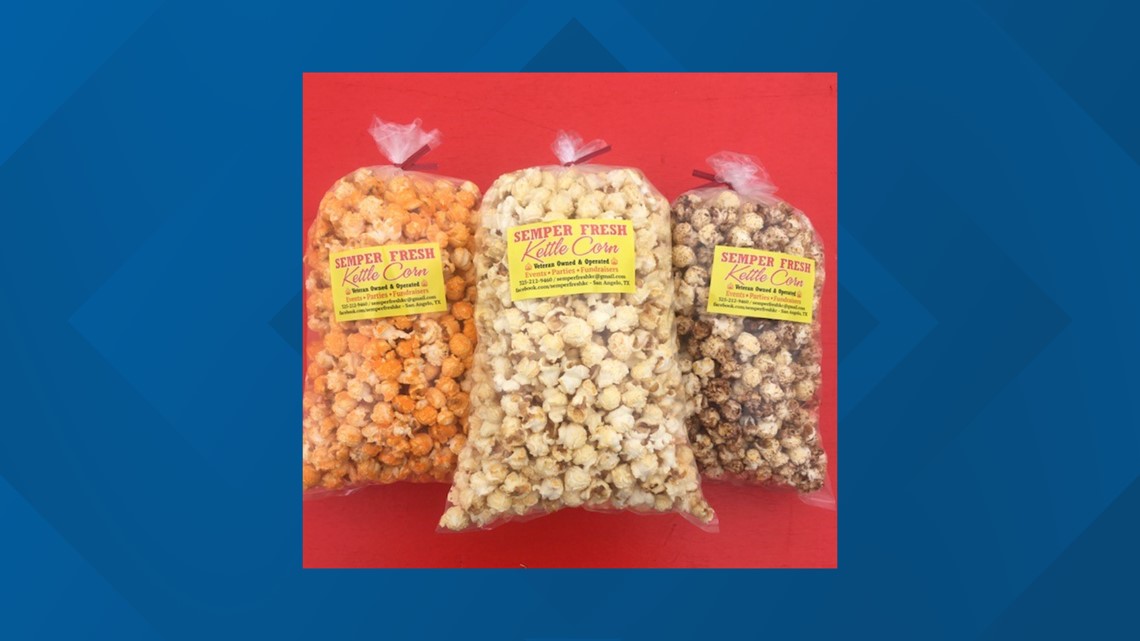 Bright is also careful to use special equipment which prevents kernels from flaking into little pieces in his bags.
He utilizes a propane kettle and travels around San Angelo, serving picnics, festivals, employee appreciation events and more.
For Bright, he doesn't want to open a storefront location.
Instead, he hopes to keep making kettle corn out of his truck. Helping others is one of his favorite parts.