SAN ANGELO, Texas — Downtown San Angelo was full of live music May 20 as people walked through the streets and into the House of FiFi Du Bois.
With string lights hung from the ceiling and a stage lit with cool blue colors, guitarists stood in front of the crowd singing the blues.
"There's so much of modern music that all birthed from blues," San Angelo Blues Society president Alexandra Cunningham said. "Rock and roll birthed from blues, jazz birthed from blues and music was a way for people to express themselves. I mean, music is."
Cunningham helped organize the 14th annual "Simply Texas Blues Festival," showcasing the importance of this southern-born music style in the modern world.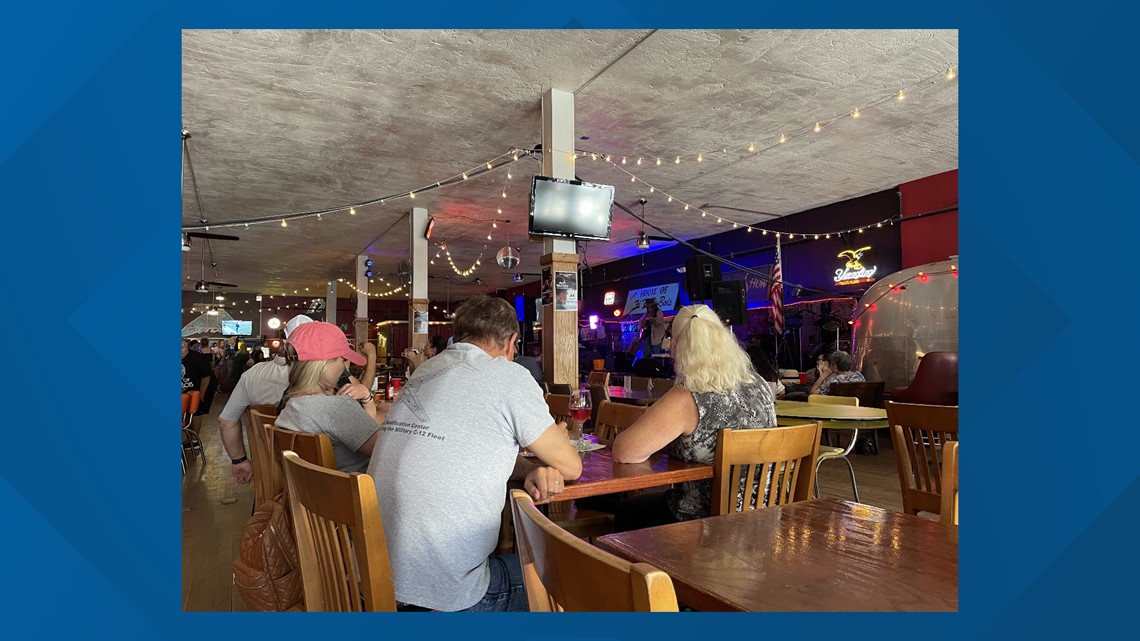 The day began at 7 a.m. as participants set up for the cookoff, which included pork ribs and jalapeño poppers.
"It's pretty tough 'cuz I mean the judges want something they've never tasted before so you have to come up with crazy flavors sometimes," Texas Smoke cook April Rodriguez said.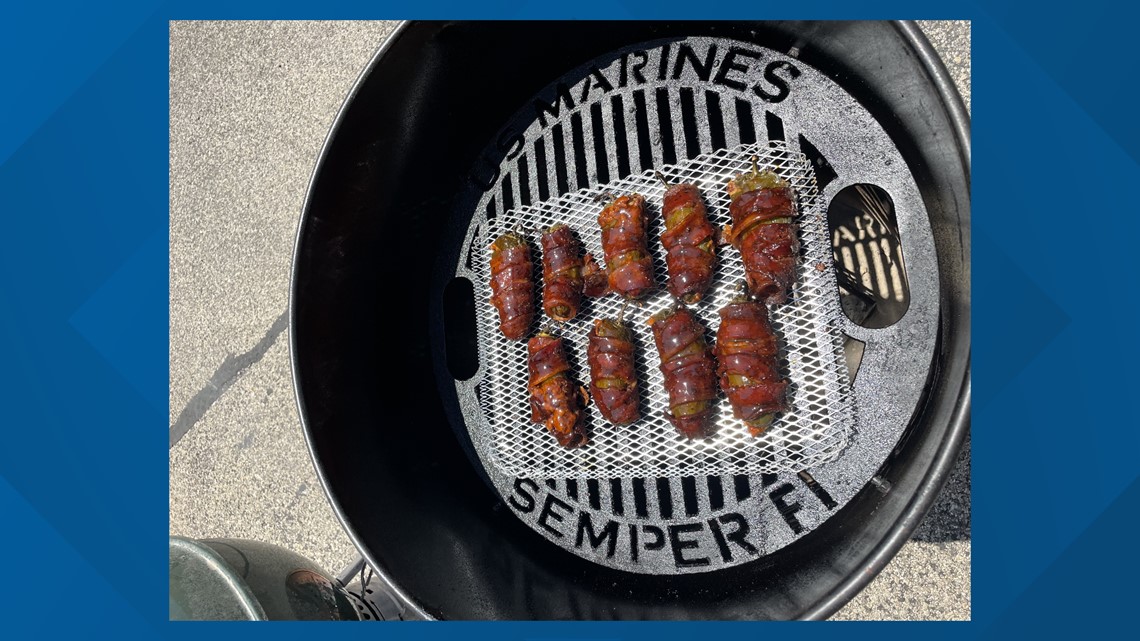 Rodriguez has been participating in the blues festival cookoff for the past four or five years but this was her first time leading as head cook for her team.
Despite dealing with nerves, she was able to submit her food to be judged in the afternoon, when winners were announced and trophies were awarded.
The event also included a car and motorcycle show in the parking lot across from the House of FiFi Du Bois, where vendor tents were also set up.
Beginning at 2 p.m., a wide variety of musical performances took place on stage. From Billy Alford to Oscar Ornelas, the list of musicians was anything but limited.
Additionally, 100% of the entrance proceeds will go towards the San Angelo Blues Society Scholarship Fund, which helps support aspiring musicians in the start of their careers.
"To date, we've given away over $100,000 in all the years we've been doing this and we hope to exceed $125,00 this year so everybody showing up will help with that," Cunningham said ahead of the event.
Through fundraising and sharing music, Cunningham wants to preserve the significance of the blues in West Texas.
"It's important because it's apart of our history. It's apart of so much of our history, not just music but the civil rights movement and the emergence of people of color coming into, not necessarily power but being recognized," she said. "That was the first way, so there's a lot of importance to blues music for me."