SAN ANGELO, Texas — The West Texas heatwave isn't set to slow down anytime soon.
In order to help "Beat the Summer Heat," The Salvation Army of San Angelo is hosting a free drive thru event to give away fans to the community.
The distribution will take place from 2-6 p.m. at the Salvation Army, 34 W. 3rd St., and more than 50 fans are available to be given away.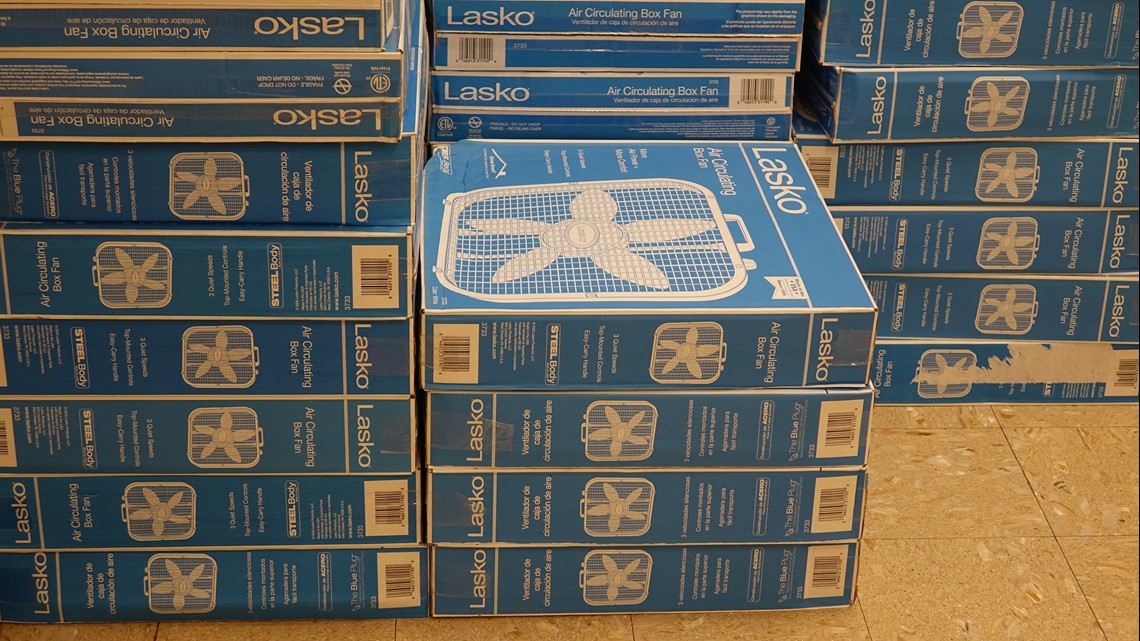 "You'll pull into our parking lot...we'll have the truck set up out there and basically it's contactless so you don't have to go through the process of filling out any applications or anything," Community Relations and Development Coordinator Alex Holguin said.
This year is the 10th anniversary of the giveaway, which is organized by ACE Hardware locations across the country.
The chain raised $100,000 nationally and all of Friday's donations were provided by Westlake Hardware customers.
Holguin said the Salvation Army is "very grateful" for the donations and hopes to use the proceeds to continue supporting those in need.
"It's a good way for us to be of service, to show the strength and solidarity of the community of San Angelo and I think it's just a good way to have that outreach for them," Holguin said.
The only requirement is a photo ID and fans are limited to one per household.