SAN ANGELO, Texas — San Angelo artist Michelle Cuevas has always been inspired by the paintings of Frida Kahlo, an iconic Mexican artist from the early-mid 1900s.
As the owner of her own studio, Cuevas is hosting "An Evening with the Babes: Celebrating Frida Kahlo" as a way to honor the iconic feminist painter.
The event will take place from 5 p.m. - 9 p.m. Saturday, at 512 Orient St. (near the San Angelo Museum of Fine Arts) and will showcase the works of seven artists who used Kahlo as their inspiration.
"She didn't let anybody dictate how to paint, what to wear, what to do, how to be, any of that. She literally broke all the rules...and I think a lot of women look up to that," Cuevas said.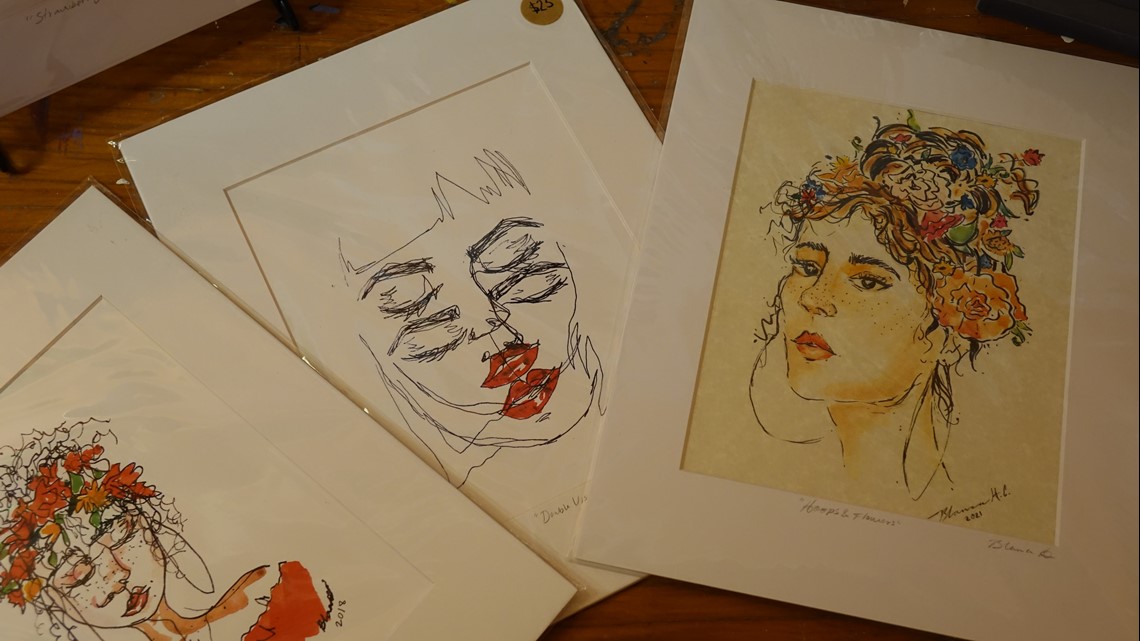 Cuevas was first inspired to create a Frida Kahlo show after attending a similar event in San Antonio. Originally, she wanted to host a large celebration on the street with artists and music, but ended up organizing a smaller show.
Cuevas is excited to display artwork inspired by Kahlo, who often painted self-portraits and broke the typical gender norms of her time.
"We're angry, we're mad, we're sad, we're gonna paint," Cuevas said.
There will be refreshments served at the event, she said, and it is open to the public.