ABILENE, Texas — From the organizers who brought you Outlaws and Legends, there is a new music fest coming to the Big Country this Summer.
Farm Raise Music Fest 2020 will showcase country music stars such as Bri Bagwell, Kevin Fowler, and Mark Powell.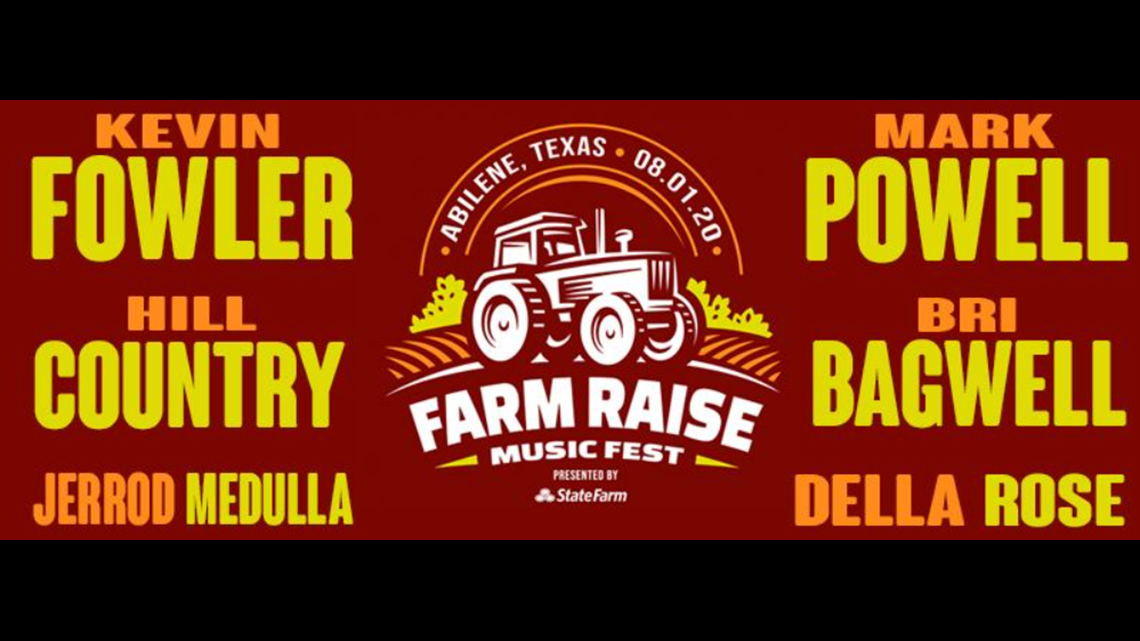 The music fest will take place on August 1st at the Back Porch of Texas in Abilene and 30% of proceeds will go to the Ben Richey Boys Ranch.

"It will be cool for our community, be able to give back to the boy's ranch, a local nonprofit, and then also help our restaurants and other people," said Powell.
Powell is a singer, songwriter, and country artist here in west Texas and he's also the organizer for the Outlaws and Legends music fest. One of the biggest events in the big country, which was cancelled just days prior to the event this year due to the pandemic
According to Powell, they will only sell 3,500 tickets to be able to comply with social distancing recommendations.
Powell says the artists are ready to get back to work after the pandemic canceled all of their big gigs.
"It has been tough nobody realizes the whole entertainment, booking agents, Management, Sound and lighting. We have a little bit of a payroll too and when everyone's livelihood is effected it's hard" said Powell.