TRENTON, NJ — Meet New Jersey's newest multi-millionaire. Richard Wahl is the sole winner of the mammoth $533 million Mega Millions jackpot, the New Jersey Lottery announced Friday.
The prize is the largest lottery win in New Jersey history, and the fourth-highest Mega Millions jackpot ever.
"We're a humble family and we're going to keep our roots," Wahl, 47, told reporters Friday.
Wahl said he doesn't usually play Mega Millions but decided to buy a ticket after a co-worker convinced him they could retire early if he won.
And his lucky numbers? He just selected easy pick and the numbers were completely random. "That's why we believe it's God's plan," he said.
"It's not only life-changing money for me, but It want it to be life-changing money for others: family, friends and people in need," said Wahl.
New Jersey Lottery officials quickly called a news conference for their superstar at Lottery Headquarters Friday a day after he came forward. Wahl waited two weeks before claiming his windfall.
Wahl was joined Friday by New Jersey Lottery Acting Executive Director John M. White, and Acting State Treasurer Elizabeth Maher Muoio.
The owner of the store, Ameer Krass, said he had been able to identify Wahl by reviewing surveillance footage. But he said he didn't try to contact the lucky ticket holder. He also urged anyone who might know him to give the winner "the space they deserve."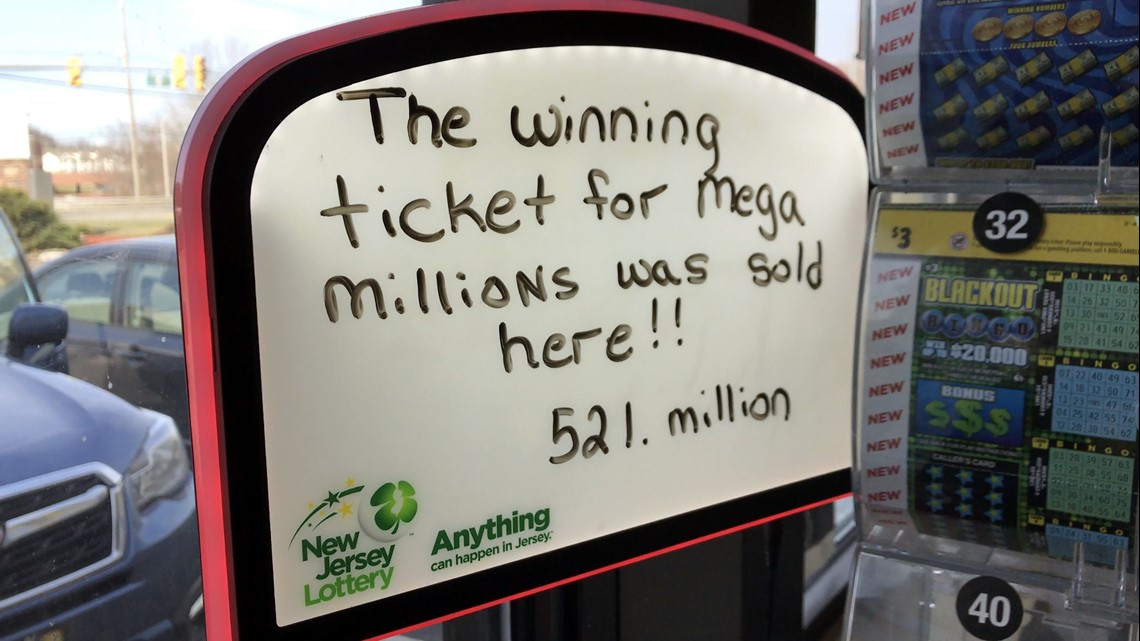 Wahl, who moved to New Jersey from Michigan, said his dream is to rebuild a 1963 Corvette and also hopes to do charity work with his money.
An analysis by The Record and Northjersey.com found that the biggest Mega Millions winners usual take about 12 days to come forward. Wall took an extra two days. Lottery officials say it's not unusual for winners to wait even longer.
"This guy has to watch himself," he said of New Jersey's big winner. "Everybody's going to come after him. Everybody looks for a handout."
Unlike some other states winners don't have the option to remain anonymous in New Jersey, lottery officials said. They are also required to participate in a mandatory news conference.
New Jersey's only other appearance on the top-10 Mega Millions winnings list was in 2007 when the state shared a $390 million jackpot with Georgia, according to the Mega Millions website. That is now the eighth-highest win in the game's history.
New Jersey was the seventh state to join the consortium almost three years after the game began in the summer of 1996 as the Big Game. Today, 44 states participate along with Washington D.C. and the U.S. Virgin Islands.
Contributing: TEGNA Staff