Blood donations were needed following the Pulse nightclub mass shooting. Here's why so many were turned away
Experts say policies keeping nearly 615,000 pints of blood from gay and bisexual men out of America's blood supply are based on fear not fact.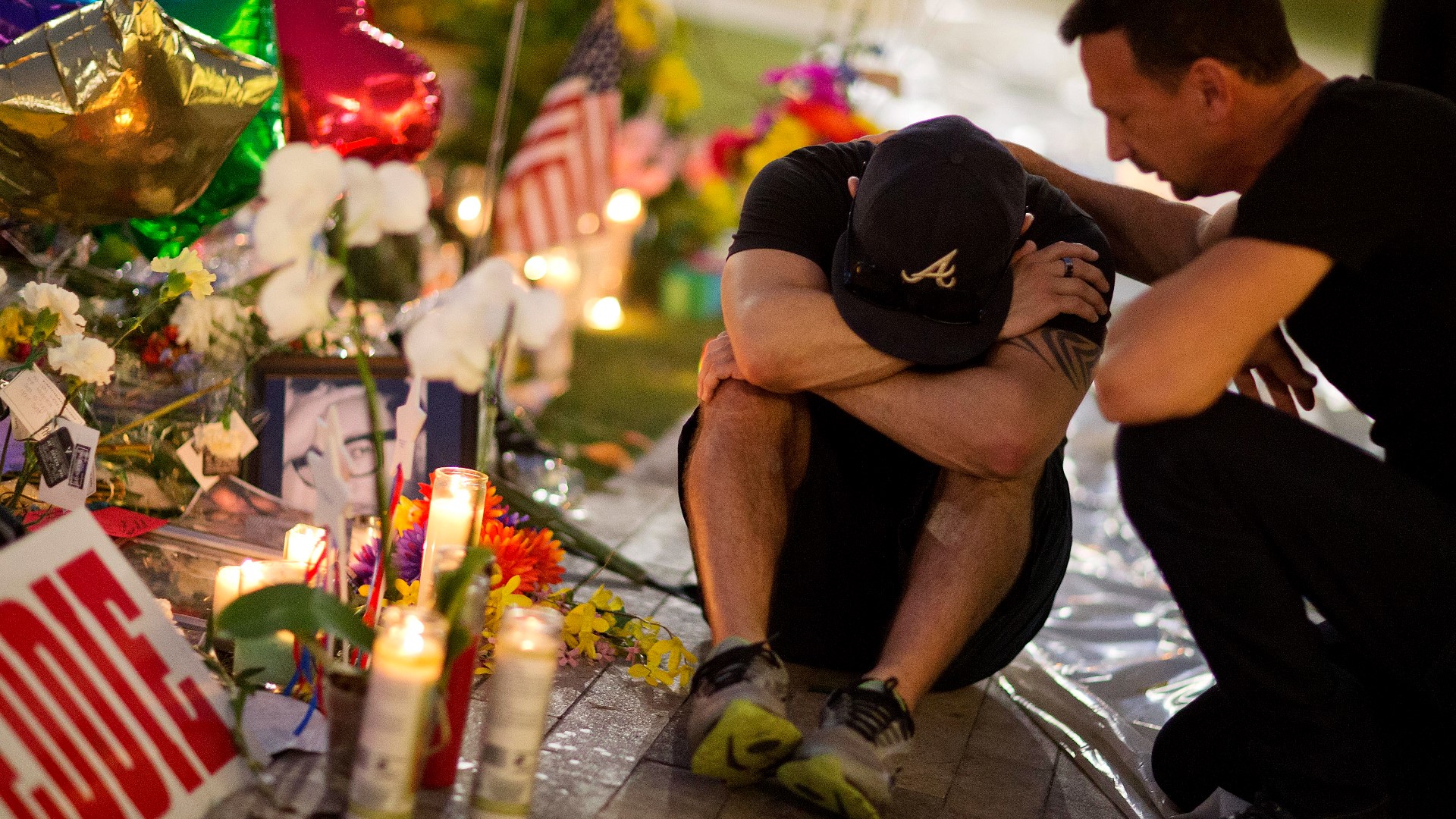 Since the rise of America's AIDS epidemic in the 80s, the FDA has banned men who have sex with men from donating blood. The rules have slightly been modified over time, but many believe the stipulations are biased. This is Episode 2 of a three-part series that explores the history of the blood ban, and the efforts to end it.
The tragedy that renewed a debate
:
Sunday, June 12, 2016 — the last time dozens would speak to their loved ones.
911 caller: I live in Tampa, Florida and my daughter just called me to tell me that there has been a shooting at Pulse nightclub. I don't know if y'all have gotten a call on that.
Dispatch: Yes, we have officers over there and we also have the fire department. They're all staging there. Is your daughter there?
911 caller: My daughter is there. She -- apparently, she's been shot twice.
A gunman opened fire on Latin Night inside the Orlando club. A place once known for being a sanctuary for vibrant LGBTQ+ nightlife, celebration, and jubilance turned into a bloodbath.
"People were targeted because of who they are and who they love," Jeff Graham, Executive Director of Georgia Equality, said.
The devastating mass shooting left 49 people dead and 58 people injured.
"It was a massive shooting. People needed blood," Josh Stowell said, who wants to be a donor.
The community wanted to step in to help.
"A lot of people wanted to give blood, especially people who are gay. They wanted to help," Ben Nicoara said, another who hopes to donate.
But they couldn't because of the blood ban.
"They just felt trapped, like they couldn't like do anything to help their own community," Nicoara continued. He hasn't been able to donate for years.
Droves of people from the LGBTQ+ community showed up to help, but were turned away from donating, the Orlando Sentinel reported.
"Seeing those lines, I think it was the first time that many people realized that there was this ban," Graham said.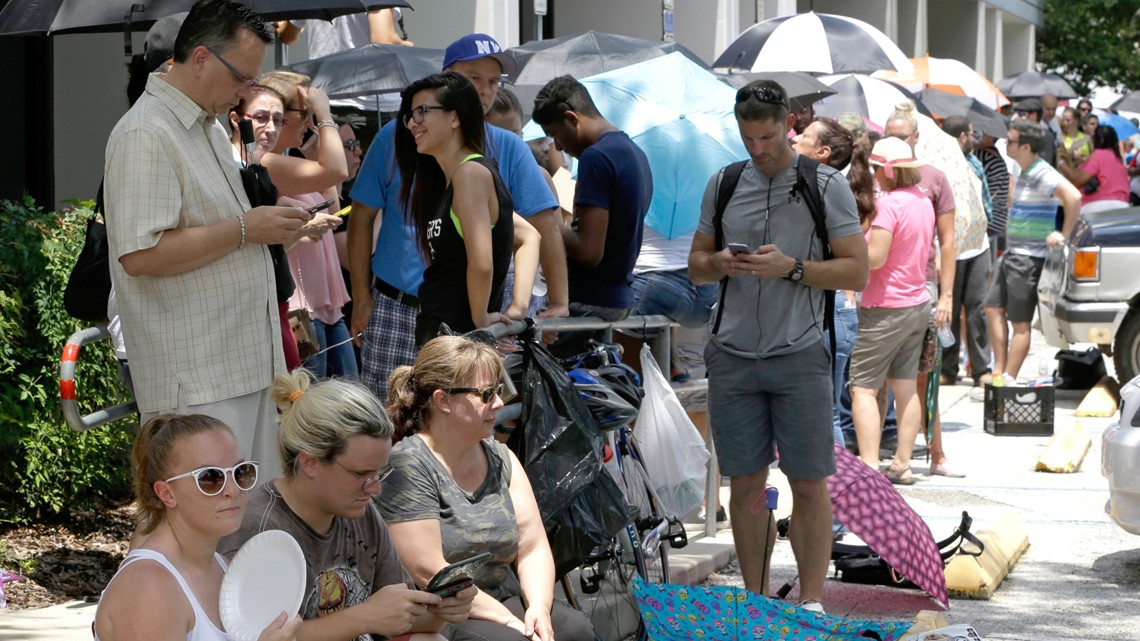 An FDA measure banned men who have sex with men from donating blood unless they had been celibate for a year.
"One of the effects I think of the Pulse shooting was to renew a debate that frankly had gone stagnant. And that was the debate about, 'Why are gay and bisexual men singled out in this way?'" Graham said.
Politics, passion, bias, and stigma
:
"It's an area where politics and passion and bias and stigma all converge," Dr. Melanie Thompson said.
The history of blood donation is stained with bias — there was once a blood ban on Black Americans shortly after the inception of the first blood bank in 1937.
"Stigma and discrimination are not based on fact. They're based on fear," Thompson said.
Before the world knew what HIV was, it was thought to be a precancer immune deficiency impacting the LGBTQ community. According to the Cancer Research Institute, the initial use of the term gay-related immune deficiency (GRID) or "gay cancer," coined back in the 1980s, mistakenly suggested an inherent link between homosexuality and the disease.
In 1985, the FDA first introduced a lifetime blood ban on gay men, citing a "discovery of high rates of HIV infection in that population."
The FDA loosed its restrictions several times since then, but in America, men who have sex with men are still banned from donating blood for at least three months — even amid a blood shortage in the U.S. so severe, experts said we are unprepared for a mass casualty event.
'If they want to donate, let them come out'
:
"The blood supply is usually measured by number of days of inventory on the shelf at blood center, and they usually are comfortable if there's five to seven days of blood on the shelf," Dr. Claudia Cohn, chief medical officer of the Association for the Advancement of Blood & Biotherapies, said.
Before the COVID-19 pandemic created a high worldwide demand for blood, blood banks would consider there to be a "critical" need once shelf blood stock dropped to just three days of supple, according to Cohn.
Now that the pandemic is in full swing, Cohn said many blood centers now only have just one day's worth of blood on their shelves.
According to a 2014 study from The Williams Institute — a research center out of UCLA's school of law on sexual orientation and gender identity — if the FDA were to lift the ban on blood donations from gay and bisexual men, America's total annual blood supply could increase by as much as 615,000 pints.
"We have a lot of people out there who want to do the right thing and in some cases they can't because of regulations," Cohn said.
Cohn said she doesn't want the policies of the FDA to continue to turn people, who are at low risk of having HIV, away from donating blood and potentially saving lives.
"I say, let them come out," Cohn said.