ABILENE, Texas — Sarah Aitchison is coming off of a championship at the West Texas Junior Tour with a two day total of 145.
"It's almost like it replaced state because I didn't get to go to state because of the corona virus but I got to go to the championship and win it," Aitchison said.
Although the pandemic has impacted sports in shut downs and cancellations, golf has persevered the past few months and Aitchison has learned how to maintain a good mindset during this time.
"Patience. Having a bunch of patience and coping with it. You have to stay positive and do your thing."
She has done just that. Continuing to get better each day at her craft and doing well in summer tournaments.
The partnership delayed on Tuesday afternoon due to the weather conditions and rain in the Big Country but this will be the last tournament Aitchison plays in before heading to Texas Western on a full scholarship.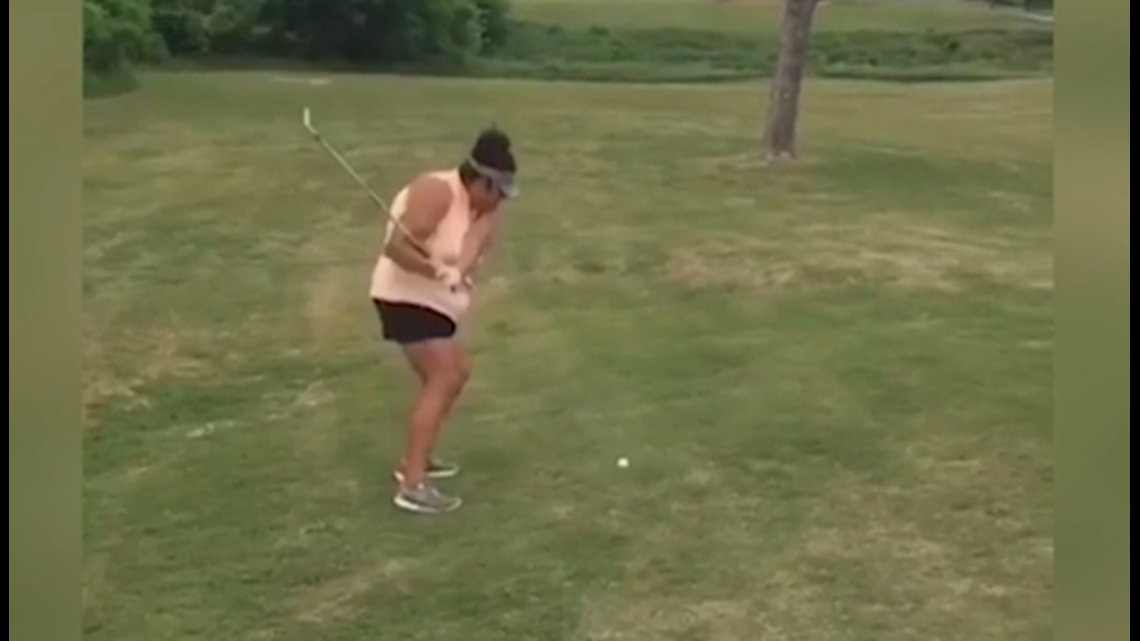 "I'm getting my mindset right and getting better and better in every tournament that i'm in."
The 1st Annual Abilene CC Junior Partnership tour wraps up on July 29th.