ABILENE, Texas — Yearly athletic physical deadlines are quickly approaching; however, some school districts are doing them a little differently this year.
Ryan Steel, Cisco Independent School District superintendent, said any medical doctor and the local healthcare provider who has the authority to sign off on a physical will meet the requirement. Those healthcare officials don't have to necessarily be a pediatrician or a primary care doctor. As long as they have the authority to sign off on these physicals, they are good to go.
"It will generally be done through their personal care physician, or personal doctor; if they do it through the school, we'll contract either with a local doctor," Steel said.
The University Interscholastic League requires student-athletes to get these checkups every two years.
The rules for checkups have changed slightly for this year for the Abilene Independent School District, as they are only requiring students with underlying health conditions to get physicals.
"If we red flag anything then either the athletic trainer or their coach will call the parent and ask them to go get a physical," Abilene ISD sports medicine coordinator Annette Franco said. "You know, asthma questions, heart questions, if they've been hospitalized within the past year. Anything on COVID. If they've had COVID-19, then we usually go have them get another physical as well."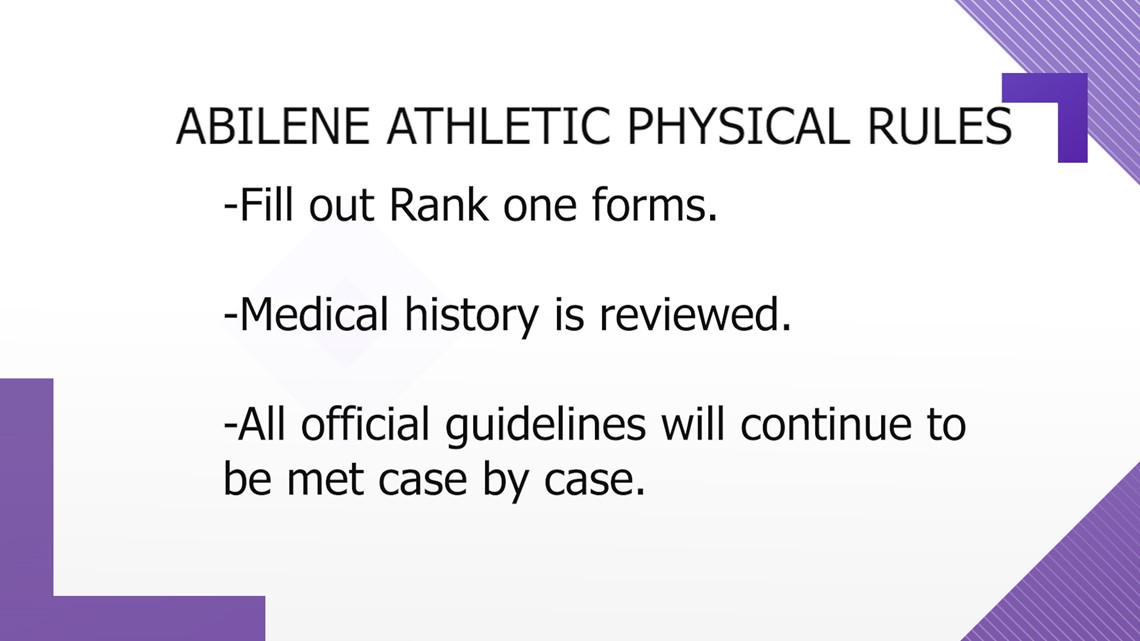 Franco said every student is handled on a case-by-case basis.
Steel in Cisco said there will be consequences if student athletes do not get their physicals.
"They will be held out and not allowed to participate," Steel said. "The student-athlete will listen to meetings, stand on the sidelines, they'll get water or whatever for everybody, but they will not be allowed to physically participate."
Cisco ISD has funding available for those athletes who may need financial assistance, according to Steel.
Cisco ISD physicals must be completed by Aug. 3. Abilene ISD student-athletes must have completed rank forms and physicals before they can participate or try out in any sport practices.