SAN ANGELO, Texas — Today we finally got some real fall weather, perfect for some Black Friday: cloudy skies, temperatures in the 50s, and winds finally calmed down after the past couple of days. However, these cloudy skies were a precursor to some rain that we have on the way as soon as tonight. There's a low-pressure system that's been making its way east all of today, and while the low won't reach West Texas until tomorrow afternoon, the rain will be upon us late tonight.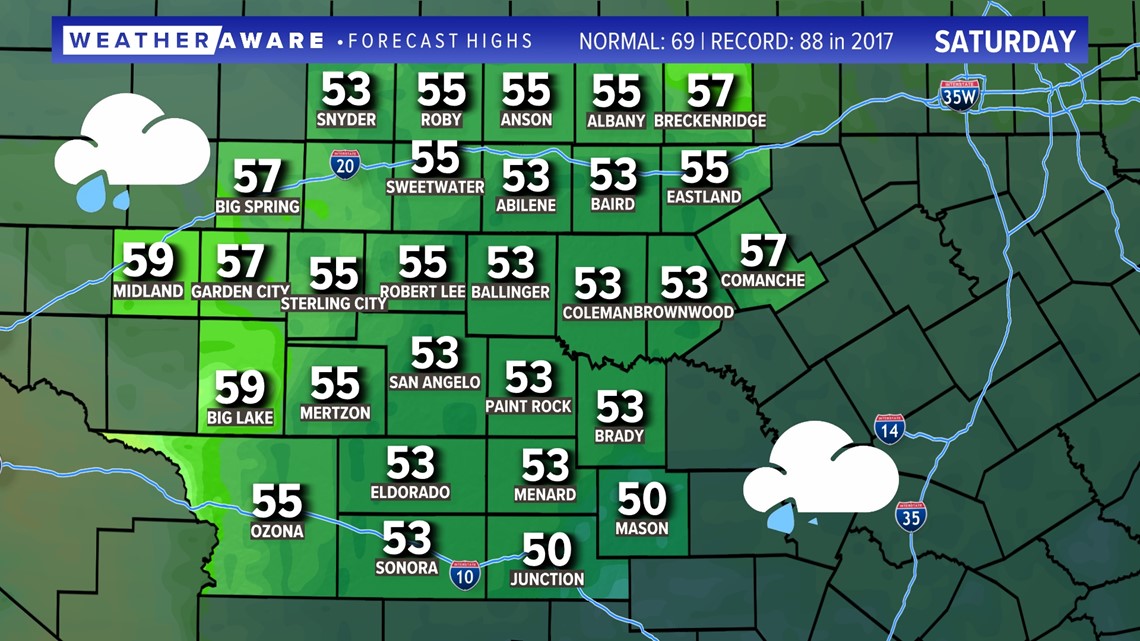 Due to the consistent cloud cover, temperatures will be back down in 50s with lower temperatures in the Concho Valley than the Big Country.
Around 9 p.m., rain will be entering our region in Crockett, Sutton and Kimble counties.
By the time you're going to bed, you may not see much rain, but overnight the system will roll in and the entire region will be seeing rain by the time you wake up Saturday morning.
By the late afternoon, most of the rain will have passed, leaving part of the system still in the Big Country that will keep moving on and dissipating in the Concho Valley Saturday night. By midnight Sunday, very little of the system will be leftover and skies will be a lot clearer when you wake up Sunday morning.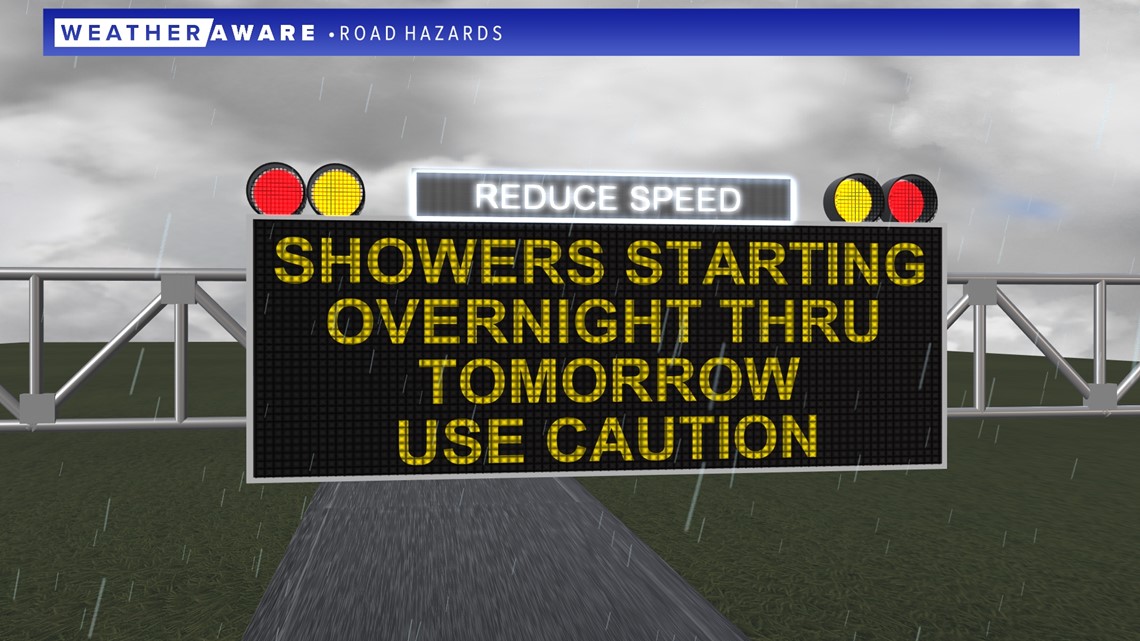 Something important to stress is that this rain is not severe but still shouldn't be taken lightly. We may not have to worry about flooding or severe storms, but roads will still get slick, so slow down and take extra precautions for any traveling you do tomorrow.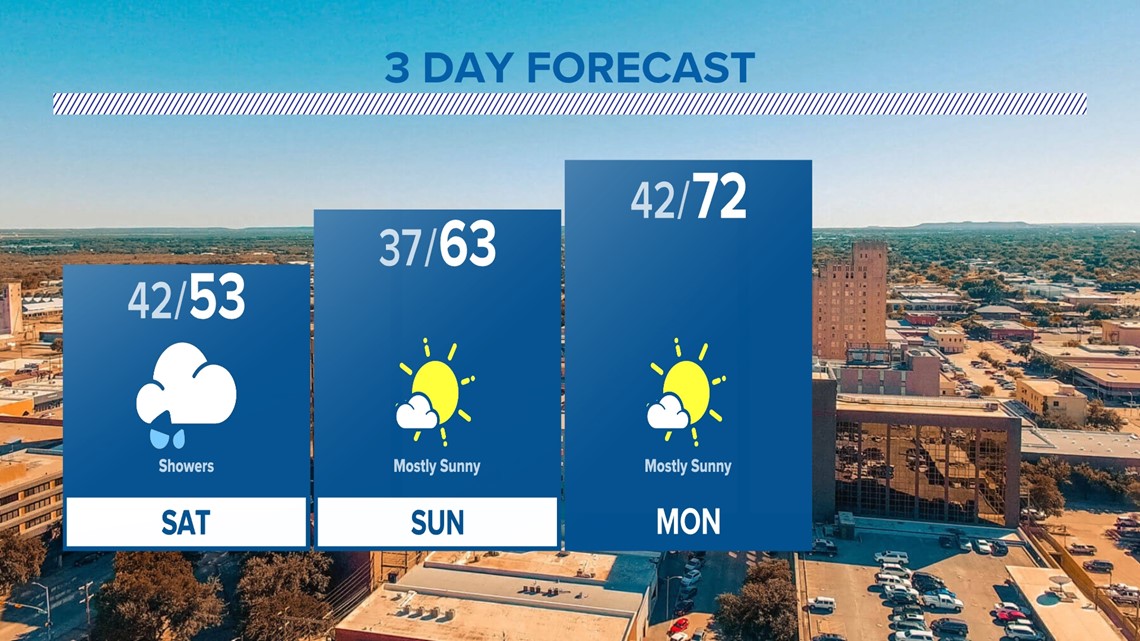 From Sunday on, the forecast is rain-free, and we get back to dry conditions and temperatures in the lower 70s next week.
Keep up with FOX West Texas to stay Weather Aware over the weekend and next week.