SAN ANGELO, Texas — After a taste of winter earlier in the week, Halloween is shaping up to feel much more like the end of October across West Texas. A warm southerly flow is expected across Texas Saturday, allowing temperatures to climb into the 70s throughout much of the state.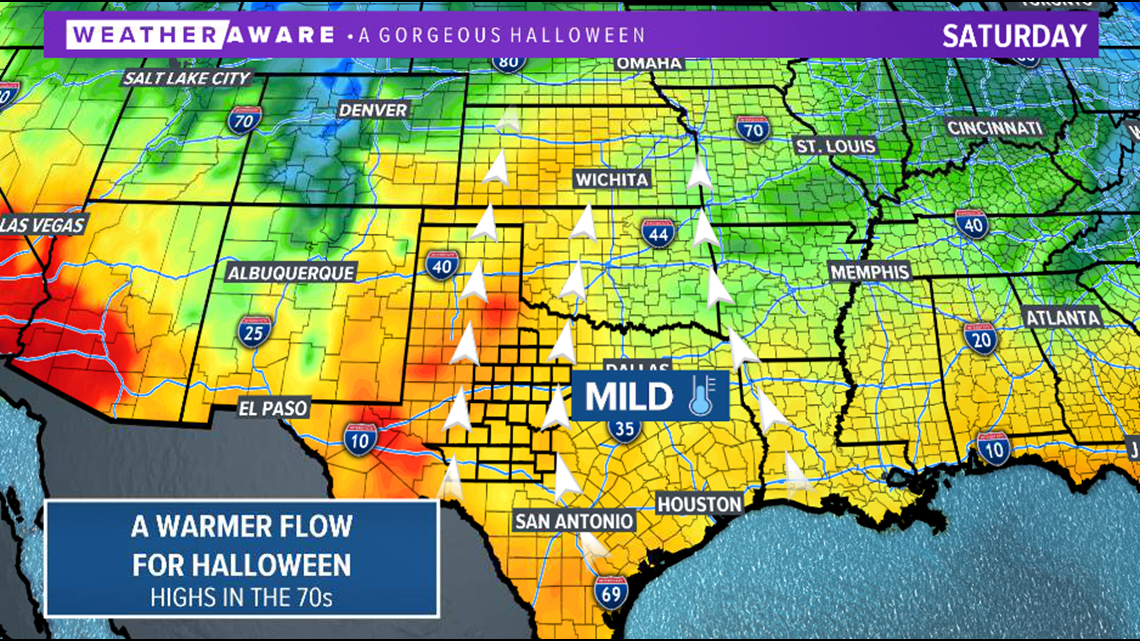 Clouds will push into the area from the west Saturday, creating mainly cloudy conditions across West Texas for Halloween. Although there will be plenty of clouds around, no precipitation is expected.

Overall, very comfortable conditions can be expected on Halloween for West Texas. Temperatures will start off cool, in the middle 40s, but warm nicely throughout the day. Highs will top out in the middle 70s with mainly cloudy skies. If you have any trick-or-treating plans in the evening, conditions will stay pleasant in the lower 70s.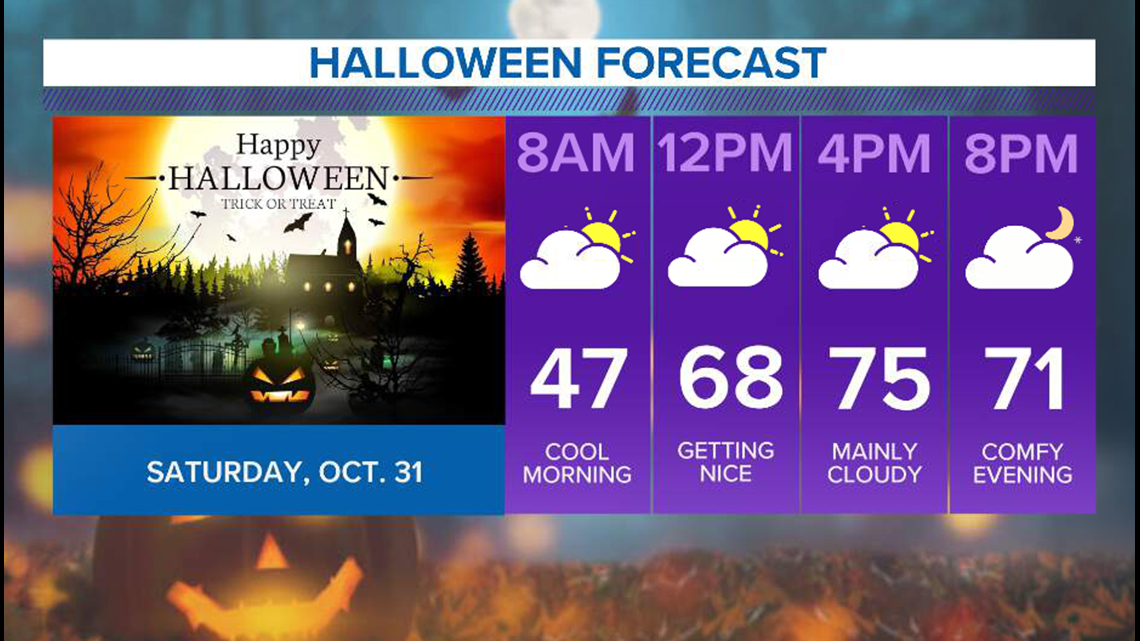 Stay safe this Halloween and stay with FOX West Texas for the latest information.