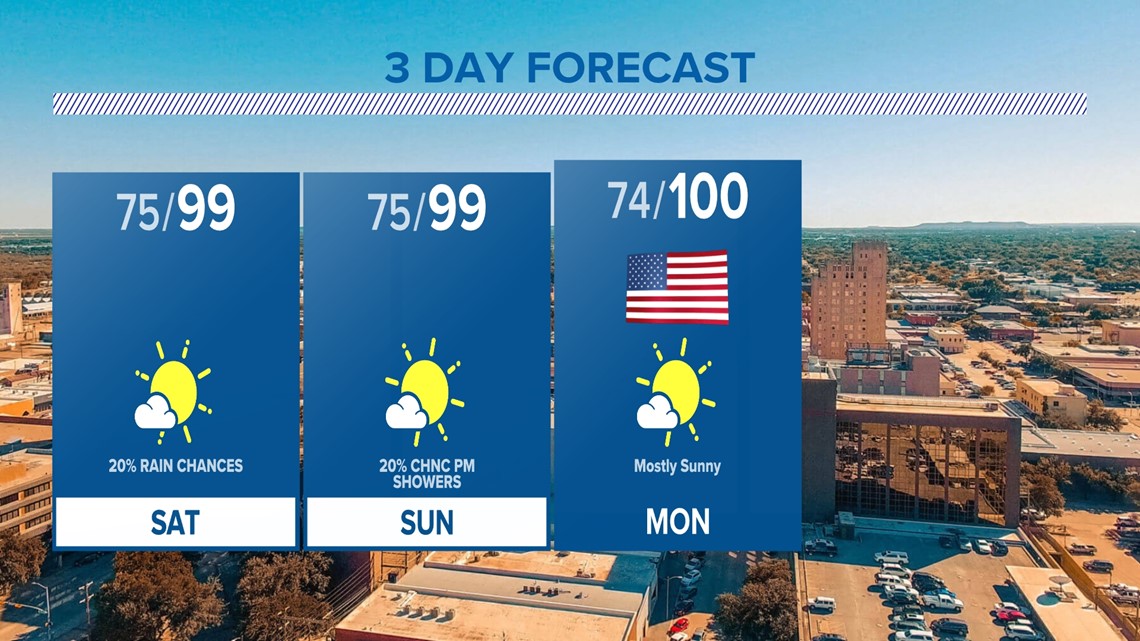 SAN ANGELO, Texas — Happy Fourth of July weekend! Mother Nature didn't have to do much for this holiday – she's been supplying us with hot and clear conditions since the spring, and that's mostly what we'll see. The nights will all look very familiar – lows in the mid-70s with mostly clear skies.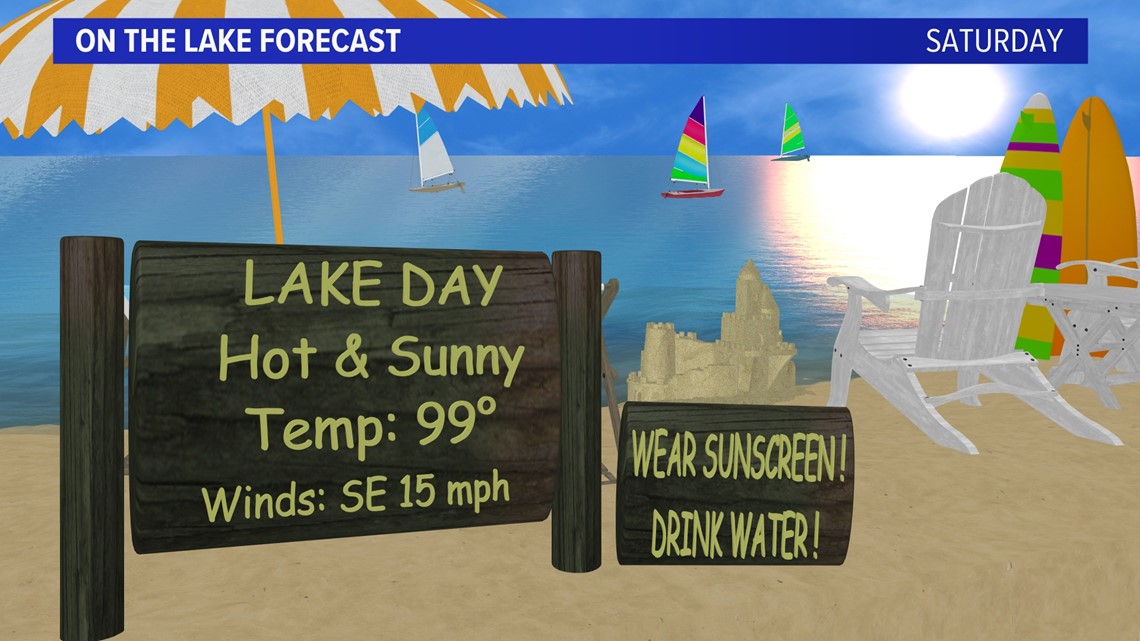 Saturday will be a hot day, just like the rest, reaching highs into the upper 90s. The past few days have surpassed their forecasts and hit the triple digits, so it's possible that Saturday could do the same. Winds will stay under 15 mph, and some cloud cover will arrive in the Concho Valley during the afternoon.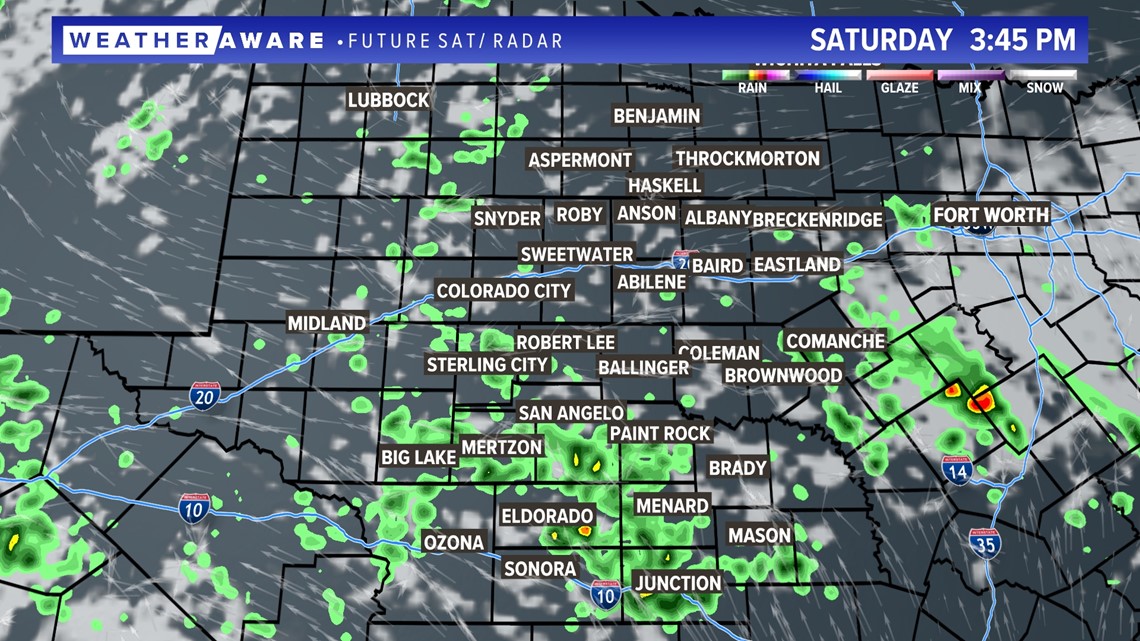 The cloud cover will come along with some scattered showers and thunderstorms that will briefly roll through the Concho Valley, Hill Country and Edwards Plateau. They will be fueled by the intense heat of the afternoon, so once the sun begins to go down, storms will lose the instability to maintain themselves, and will quickly fade away. They should be gone by 7/8 p.m.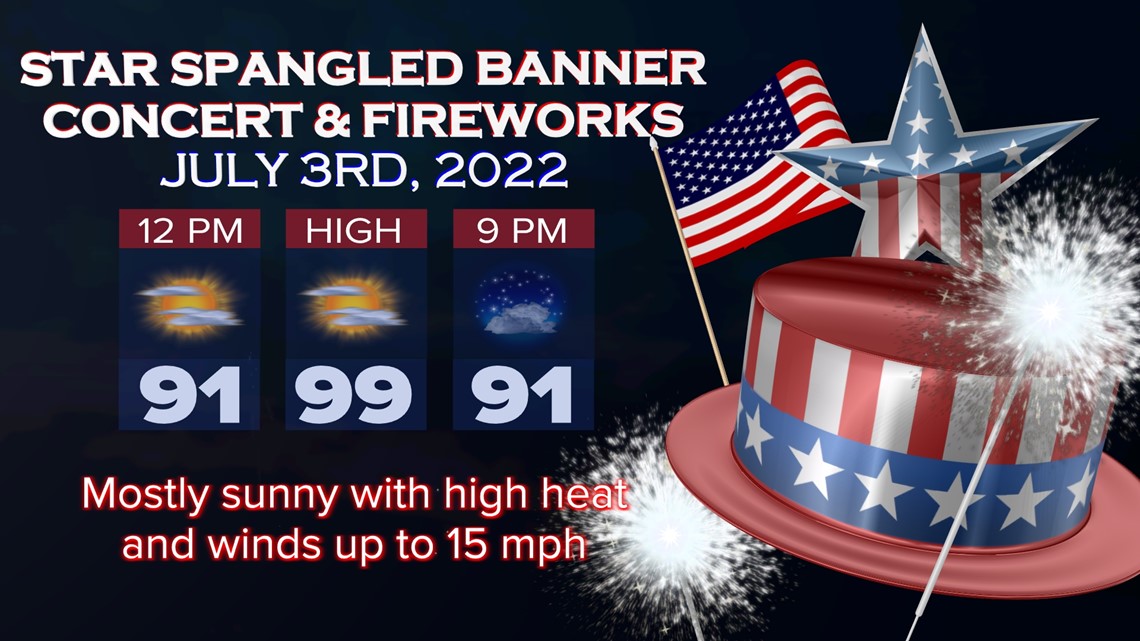 Sunday will be another hot and sunny day, which is perfect for all the Fourth of July events starting. Here in San Angelo, we have the Star-Spangled Banner concert and fireworks show starting at noon. The sun will be directly overhead at that point, so be sure to bring some shade and water, and to take breaks as often as you can. Even when the fireworks start, temperatures could still be in the lower 90s.
There is a light rain chance on Sunday afternoon in the Big Country. It's a similar, scattered situation like Saturday, but this is expected to be much lighter and a bit less likely.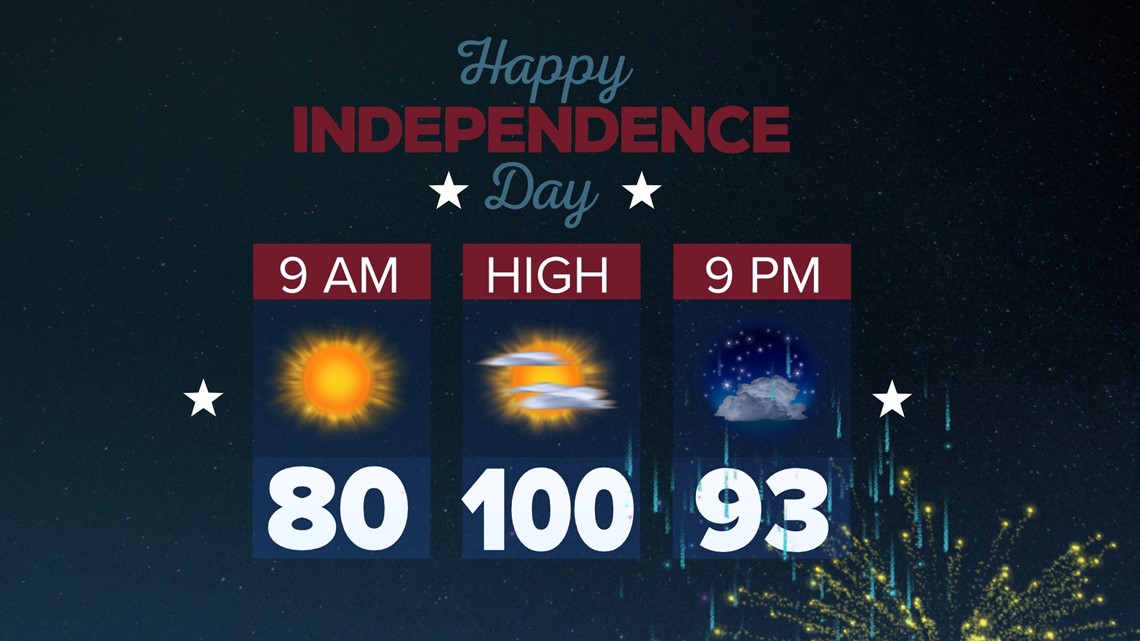 Your Fourth of July is going to kick the heat up an extra notch as the first day forecasted in the triple digits. There's not much else to it. Highs will be in the 90s by noon and near 100 degrees during peak afternoon/evening. Temperatures will still be in the lower 90s when fireworks (like at Lake Nasworthy) get going, but the sun disappearance will make things a lot more comfortable.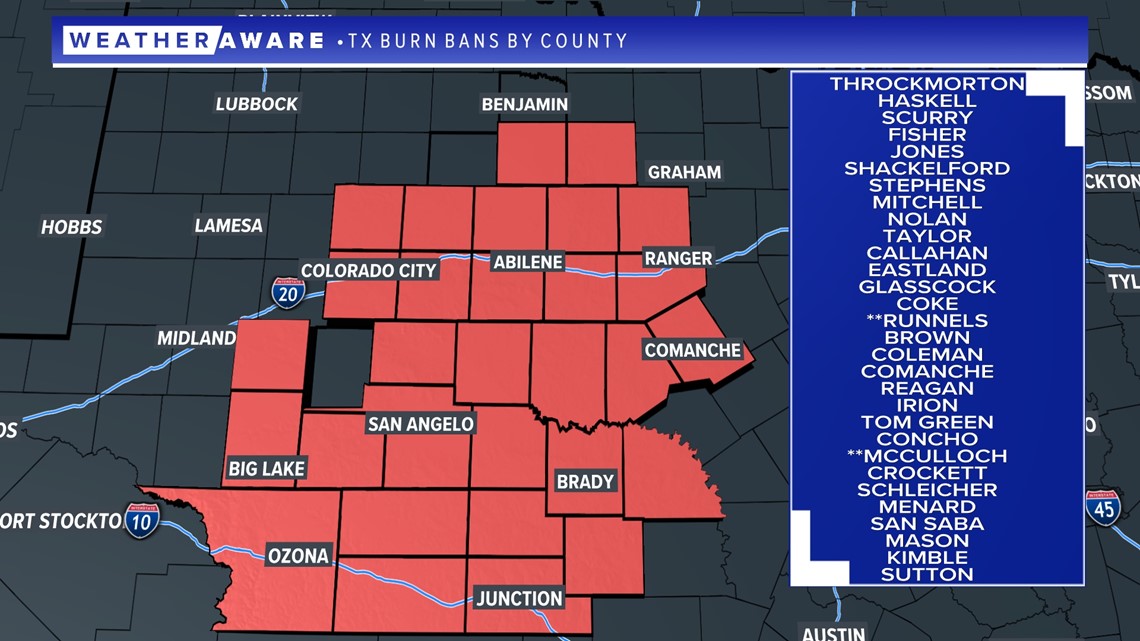 Please remember that we are still facing severe to extreme drought conditions in many areas, so fireworks or open flames are a bad, and illegal, idea for most. Burn bans are in place for the majority of our counties, so do yourselves and firefighters a favor by leaving the fireworks shows to the professionals.
As usual, with the extreme heat in mind, I'll leave these tips on how to keep yourselves and family cool and safe.
Heat and fire safety tips for this weekend
Keep up with FOX West Texas to stay Weather Aware over the weekend and next week.