SAN ANGELO, Texas — Our first round of subfreezing temperatures is just around the corner. Right now, a cold front is draped through the Southern Plains. This front is expected to push south later Thursday night.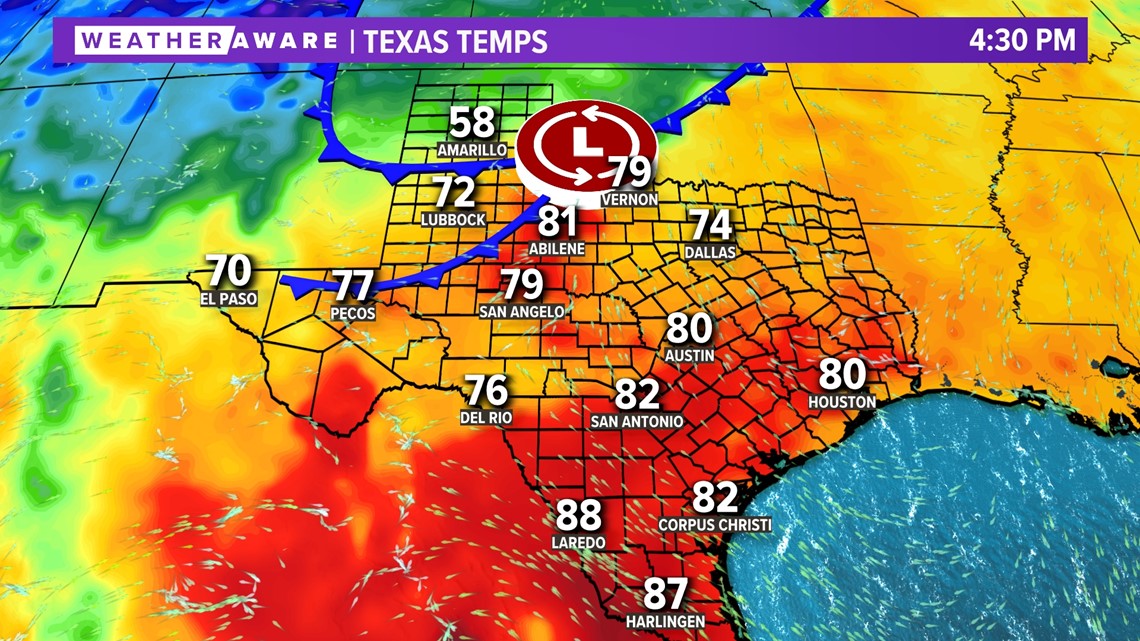 As that front moves south, our southern-most counties could be at risk for severe weather Friday morning. The main impacts will be gusty winds, small hail and frequent lightning.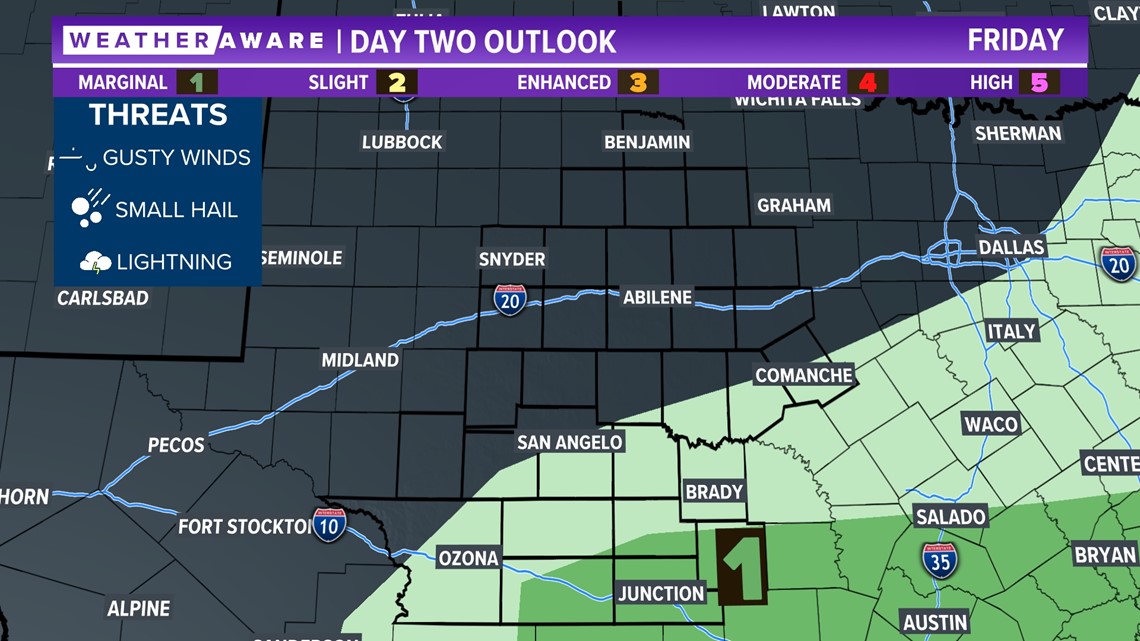 This front will be out of our neighborhood by lunchtime, but cooler temperatures are in store for your Friday afternoon.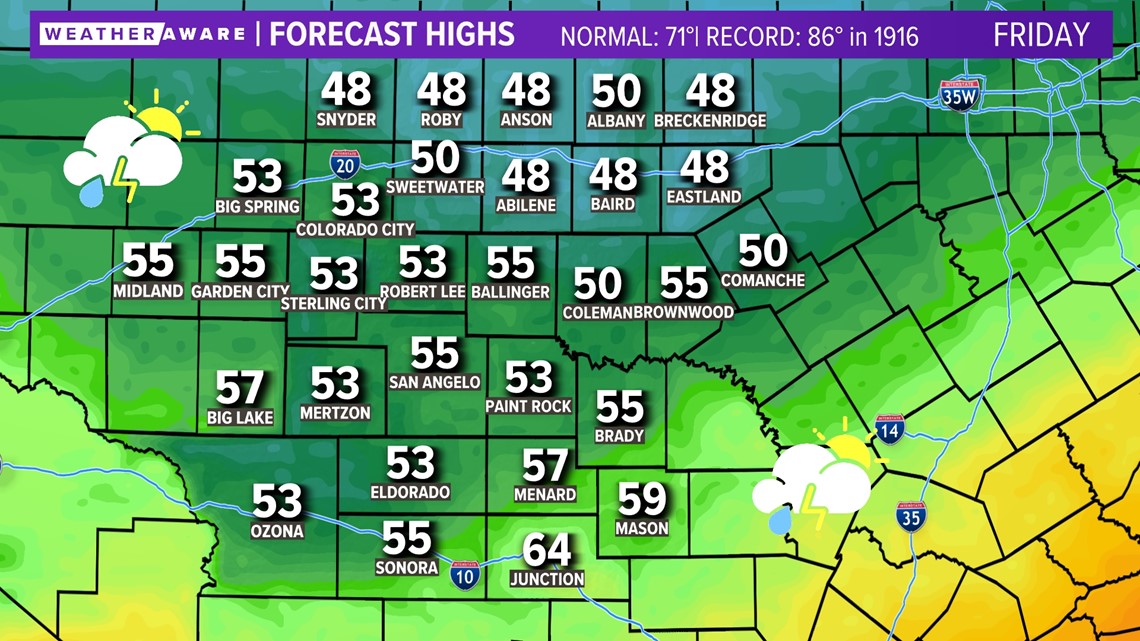 Our first freeze of the season will come Saturday morning. Low temperatures will reach the upper 20s/low 30s, with wind chill values even lower.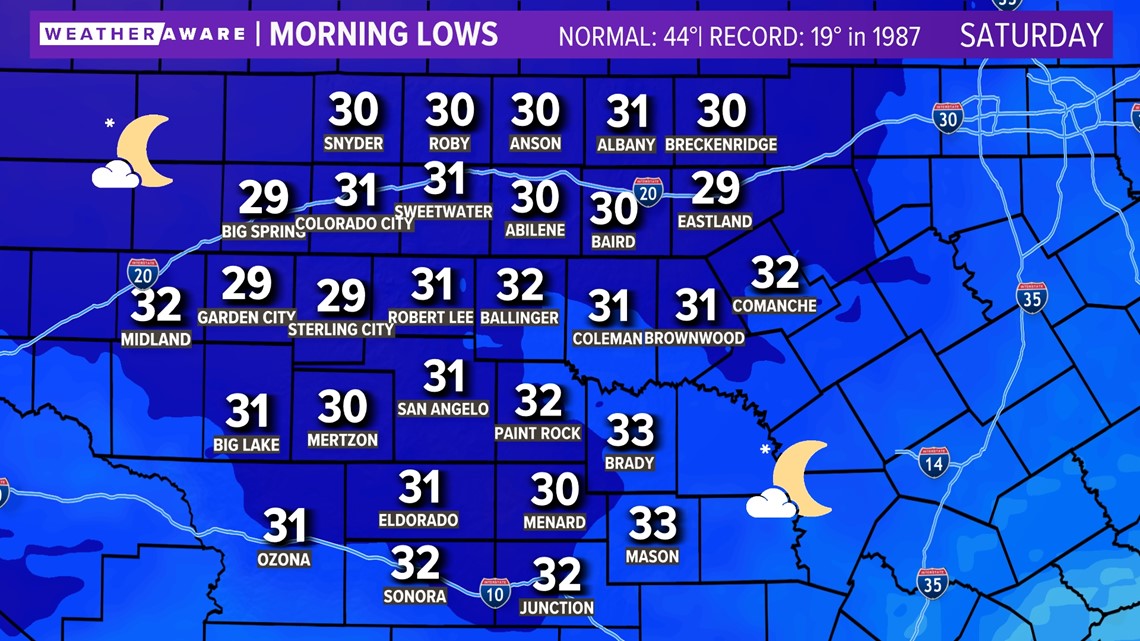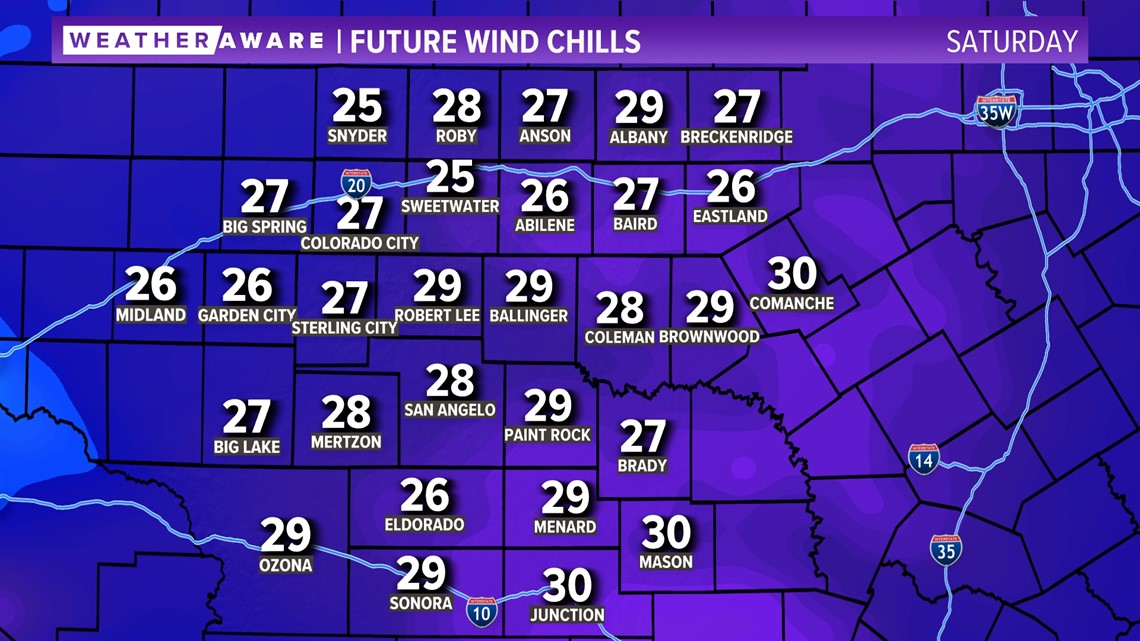 If you or anyone you know is in need of shelter, there are resources available.
In the Big Country: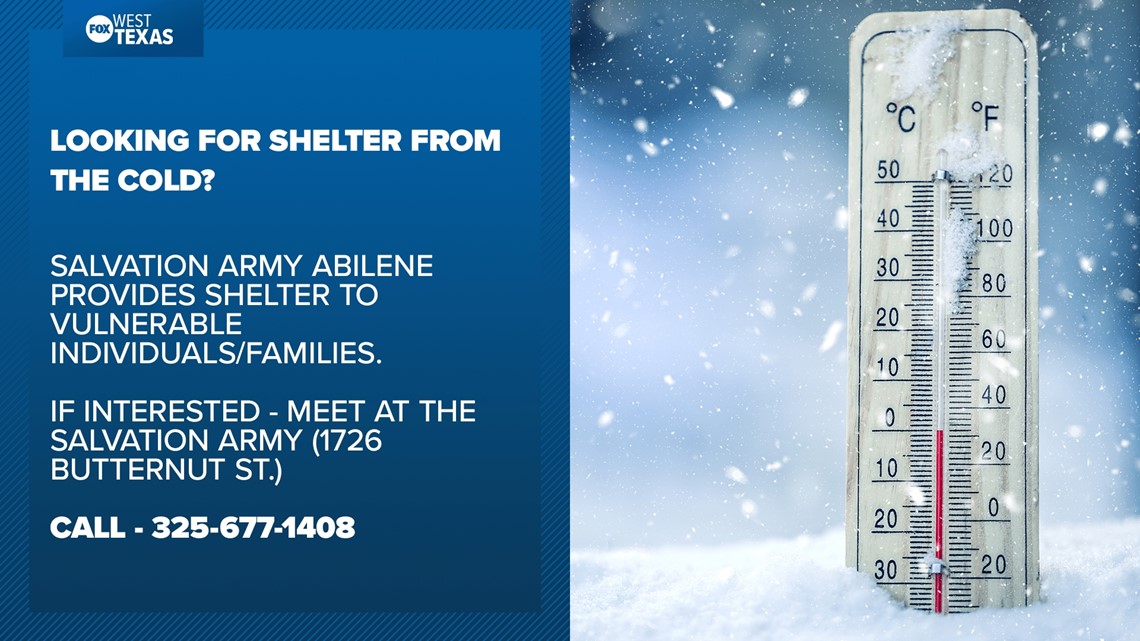 In the Concho Valley: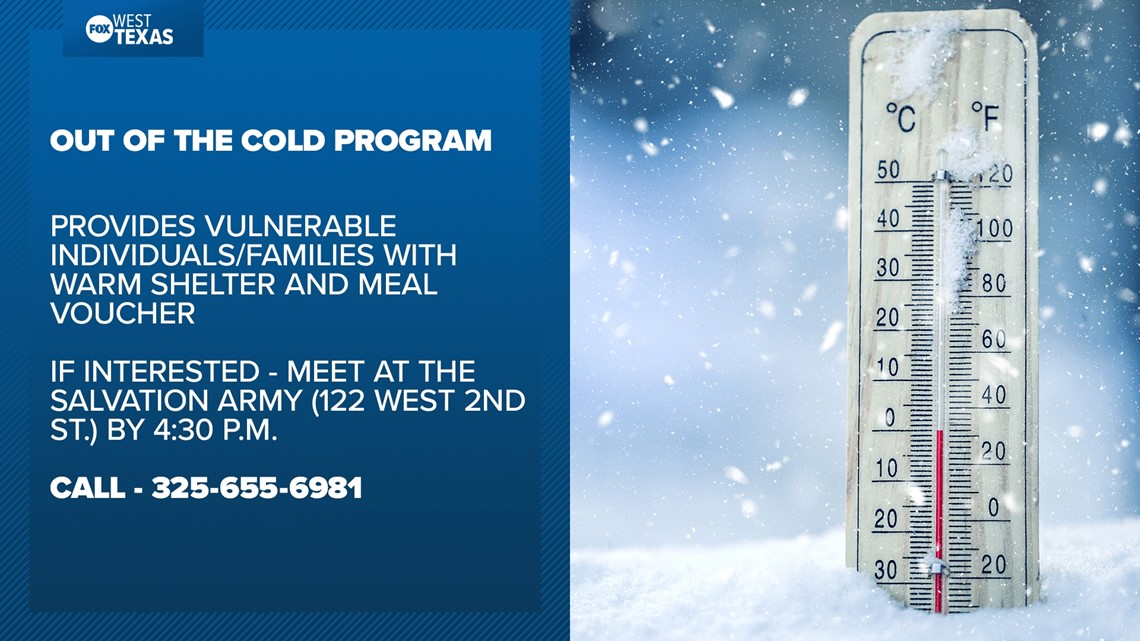 Stay connected with the FOX West Texas Weather Team 24/7
Meteorologist Symone Thomas: