SAN ANGELO, Texas — Congrats everybody, we made it to the weekend, and it's shaping up to be another great one.
Lows tonight will be much higher than we experienced yesterday, capping around 50 degrees for most areas. If you plan to be out late night, expect temperatures to be lingering in the mid-lower 50s.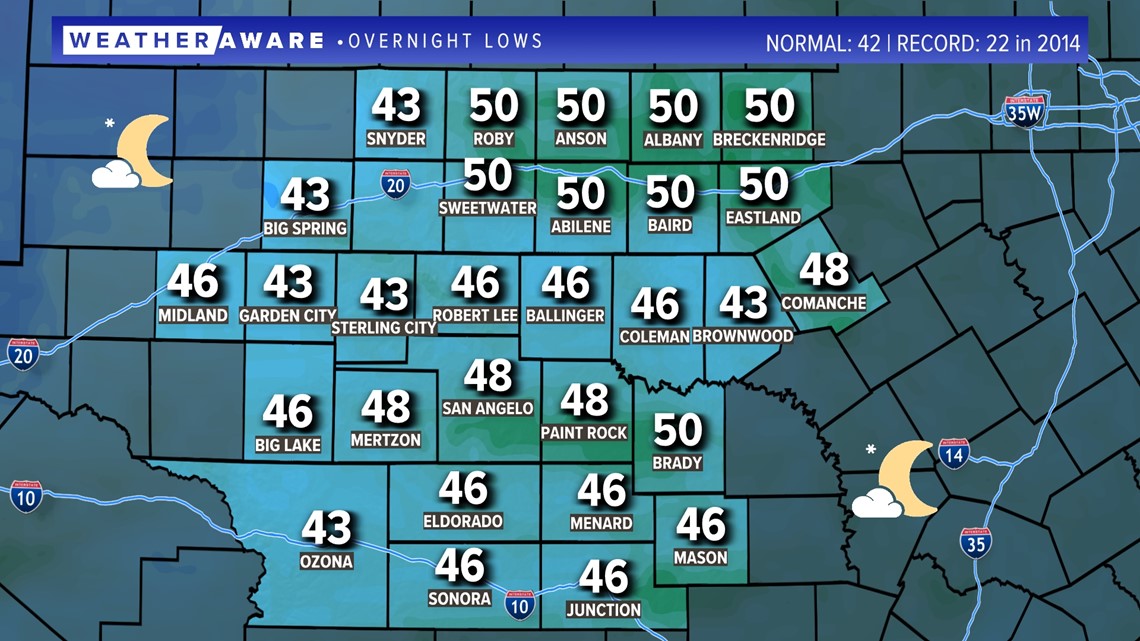 Tomorrow our ASU Rams go up against the Minnesota-Duluth Bulldogs for their first playoff game at 1 p.m. Tomorrow will be a nice, sunny day where highs reach into the upper 70s. It'll be a great day regardless, so definitely get outside for some vitamin D.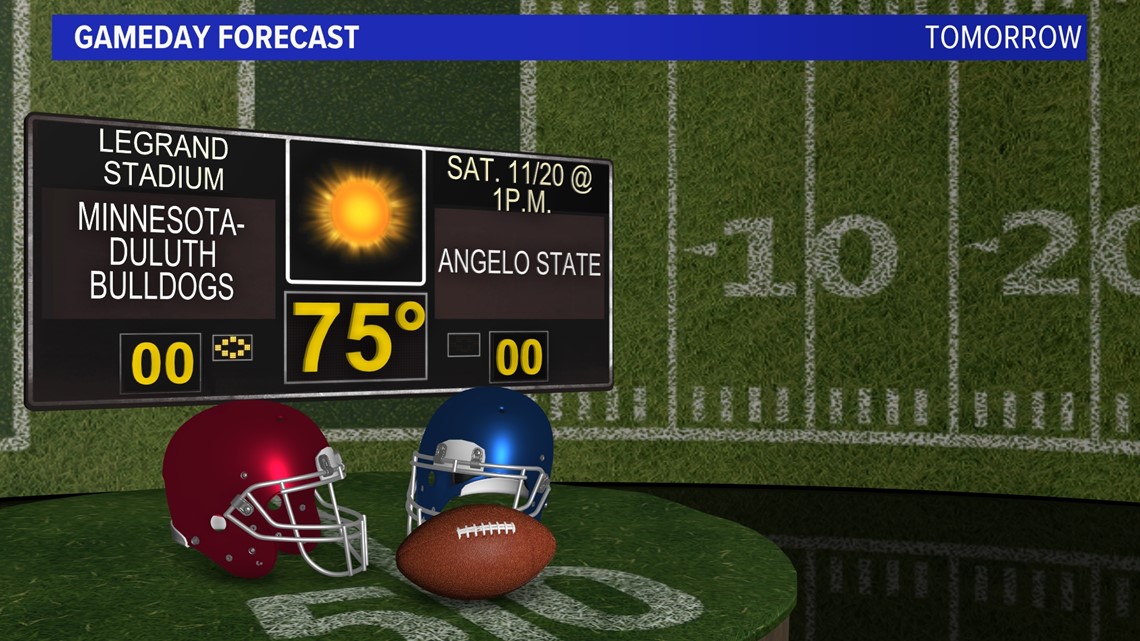 Sunday will be a lot cooler, similar to Friday, thanks to a cold front that'll pass over. It'll be another dry front that should move quickly through the area and leave around noon. If you plan to start any travel for Thanksgiving, this weekend is a great chance to do so.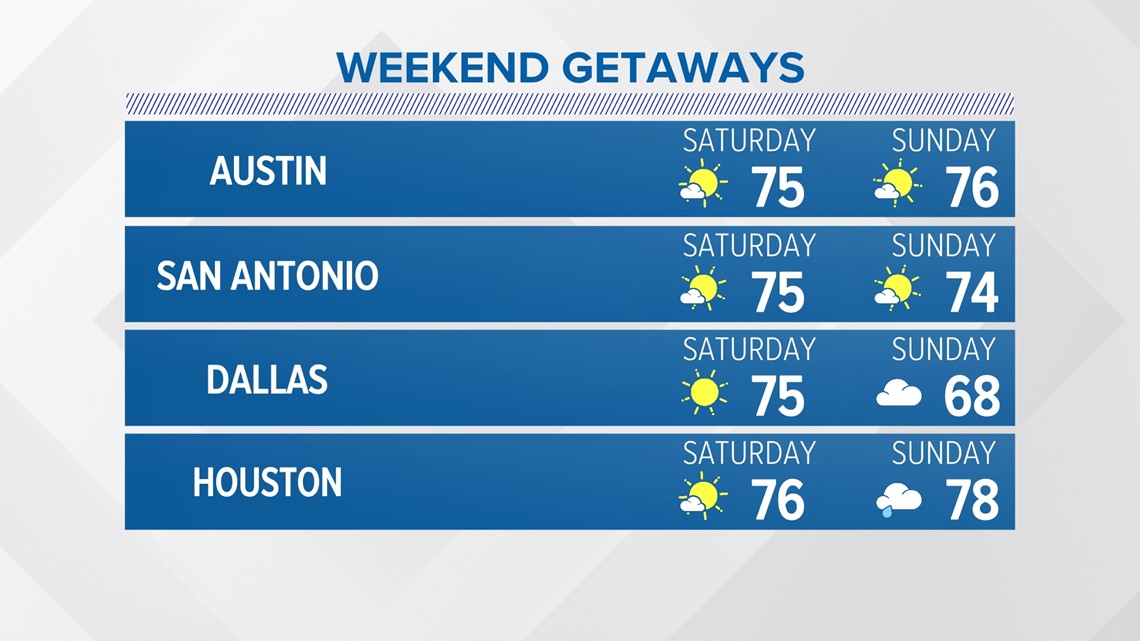 Keep up with FOX West Texas to stay Weather Aware over the weekend and next week.