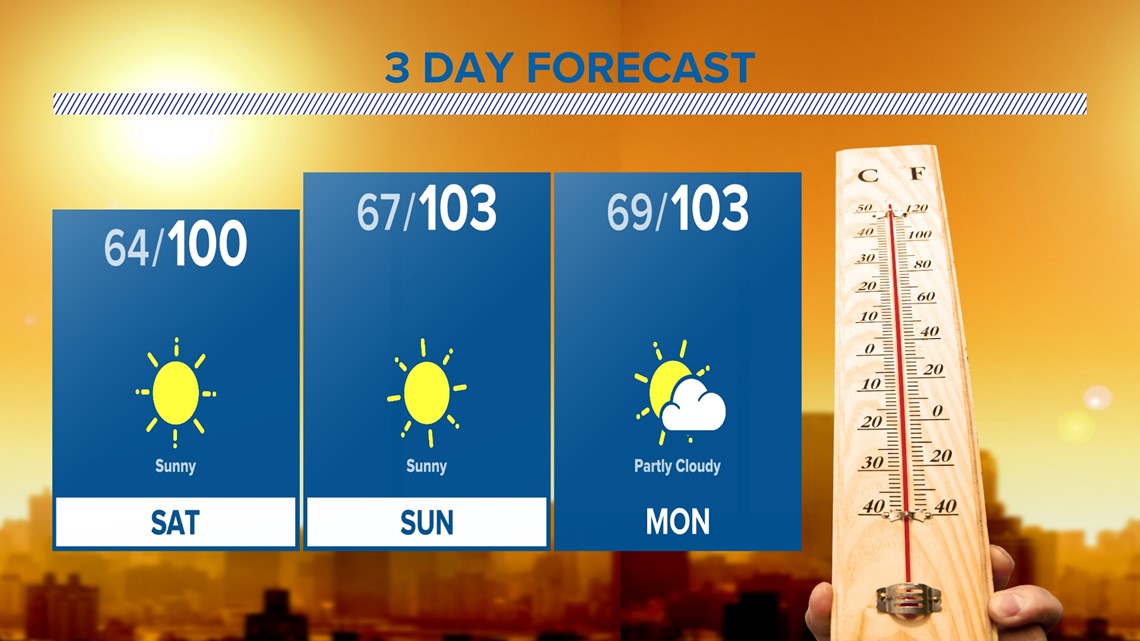 SAN ANGELO, Texas — If you're a fan of the heat, this weekend will be perfect for you, because that is all we will see through this weekend and beyond: clear, sunny skies and abrasive heat, as temperatures rise into the 100s daily. Lows will be above average and slowly warm up with each day in the upper 60s.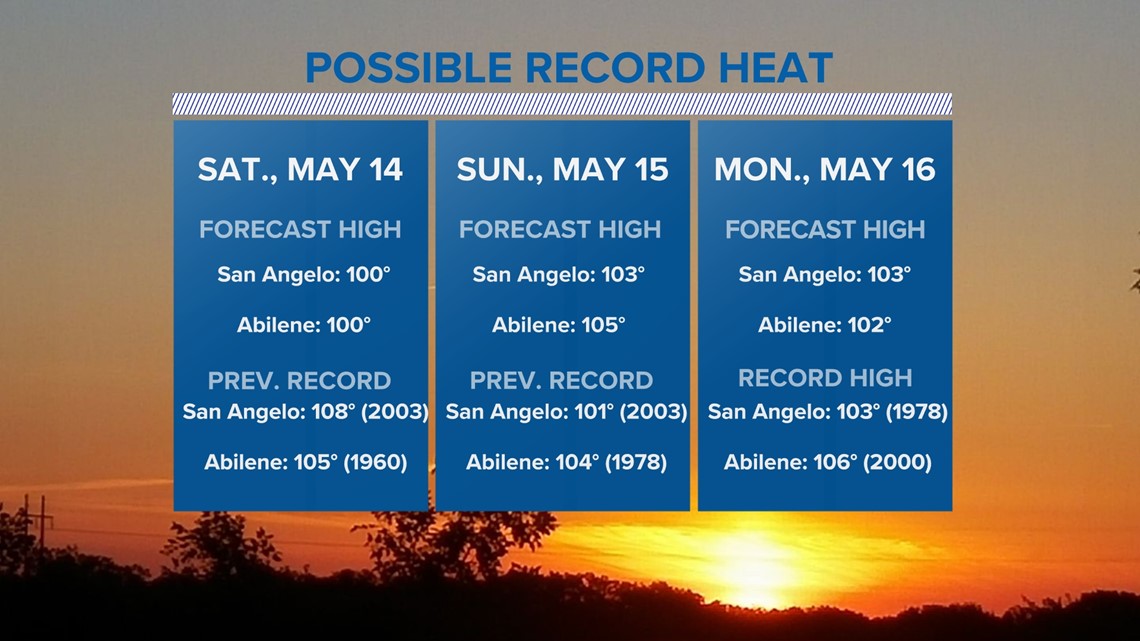 In addition to the fact that it will be so hot, this could also be the second record-breaking weekend in a row. Saturday is the least likely day, with highs only forecast to 100 degrees, but records reach closer to 110. Sunday is the most likely day with both San Angelo and Abilene forecasted above their current records. Monday is a split shot, with San Angelo forecast to match the current record of 103 degrees and Abilene only forecast to 102 degrees with a record of 106.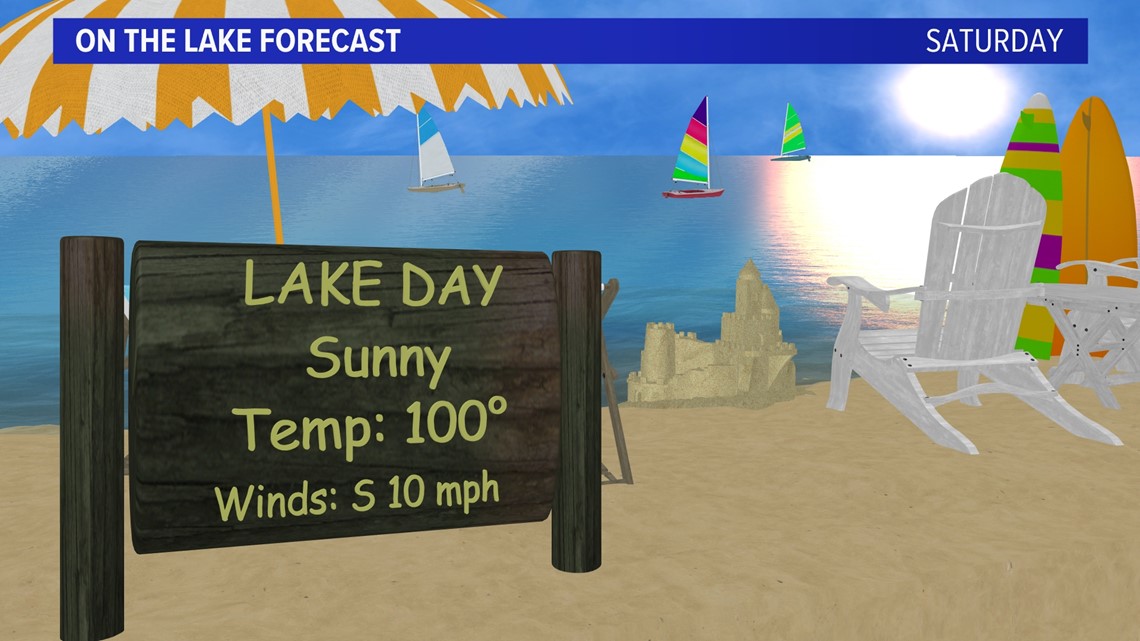 One nice thing that's coming along with the heat on Saturday is a lack of fire weather risk. While we have the high temperatures and the drought conditions, winds will only get up to 10 mph and humidity will be relatively high after Friday night's rain. There are still burn bans in effect for most counties, so you should avoid any open flames. However, the beach is always a great idea during heat like this.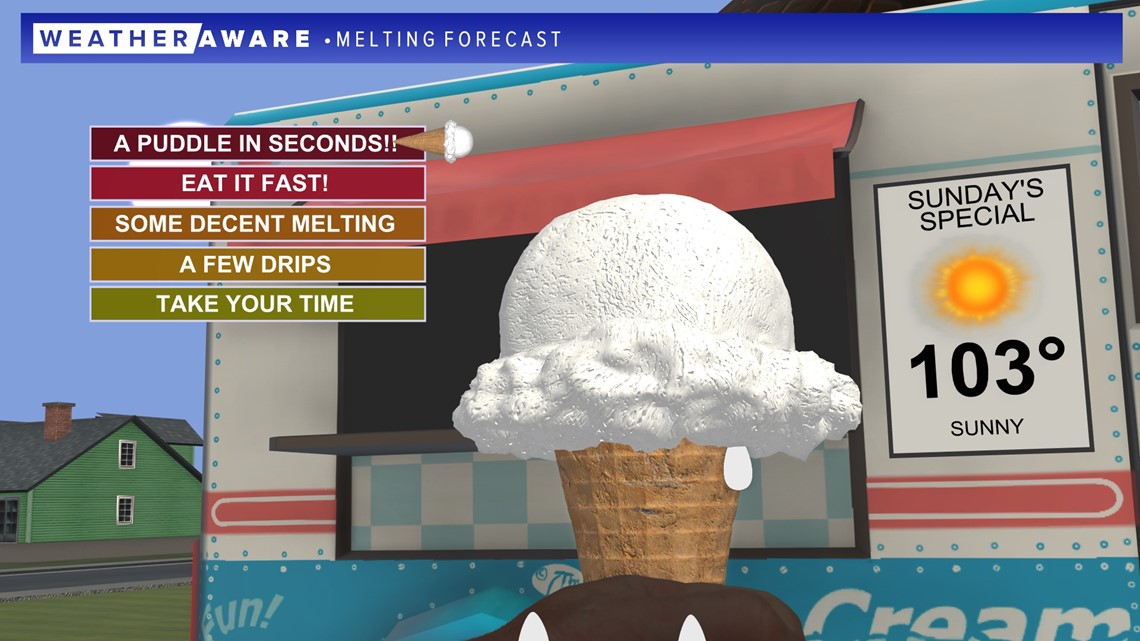 Sunday will be the hotter of the two days, rising to 103 degrees in San Angelo and 105 in Abilene. Sunday will see drier conditions, thus will be the beginning of elevated fire weather risk over the following days. It might be a bad day for grilling, but it'll definitely be a great day to hide in the shade and have a sweet treat.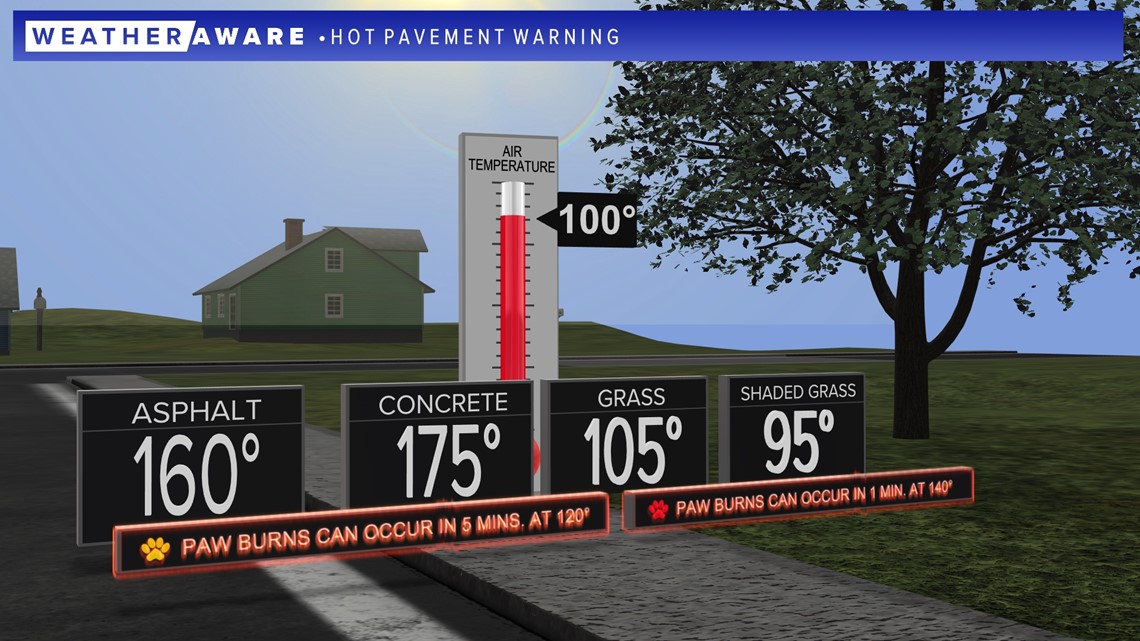 Something to remember is that when the air is hot and the sun is shining, all other surfaces in the sun will heat up significantly as well. If you have children or pets that are going to be playing outside, consider taking them to a park or somewhere grassy. Because living grass holds in water to survive, it doesn't get as hot as heat-conductive surfaces such as asphalt or concrete. This is also true for playgrounds: unless you're out early enough in the morning, playground metals and plastics are going to heat up rapidly and could burn your children's skin on contact.
Below are some more resources to help stay cool this weekend, including overall heat safety and how to recognize heat exhaustion and heat stroke.
Heat and fire safety tips for this weekend
Keep up with FOX West Texas to stay Weather Aware over the weekend and next week.