SAN ANGELO, Texas — Friday will continue the stretch of sunny, comfortable conditions across West Texas with low humidity values in place. Highs will range from the upper 70s in the Big Country to the middle 80s across the Concho Valley.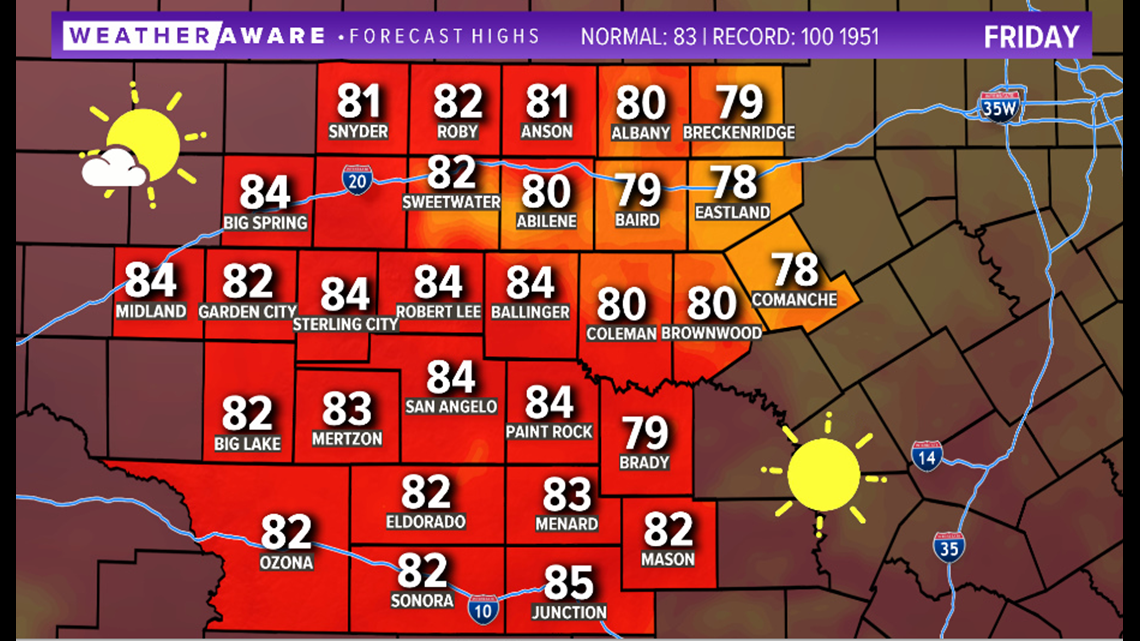 A few clouds will try to move into the area this evening, mainly along and north of I-20. These will be high level clouds and really have no effects on the conditions.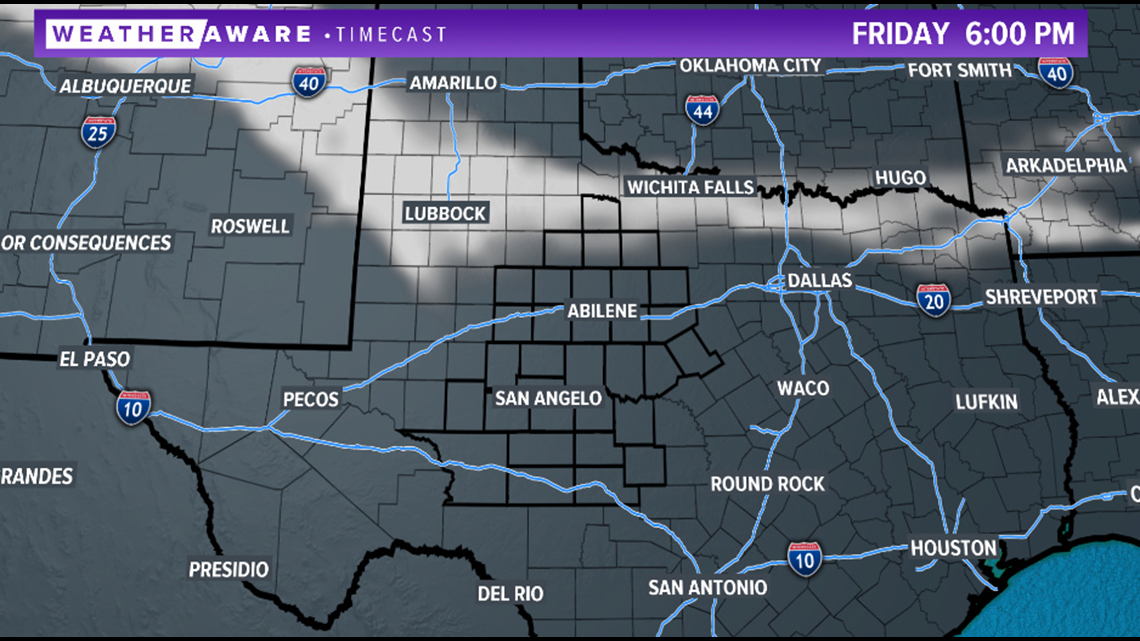 Great football weather is on tap across West Texas for Friday night football plans. A few clouds moving through the Big Country, with temperatures mainly in the 70s throughout the games.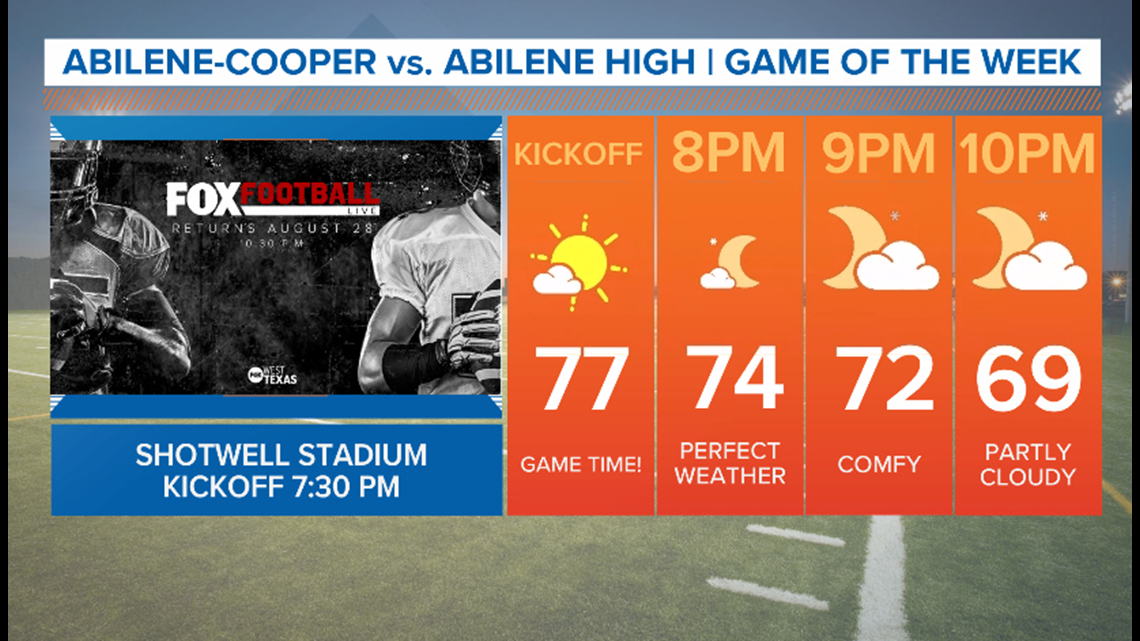 Partly cloudy and warmer Saturday, before a weak cold front is set to move into the area Sunday.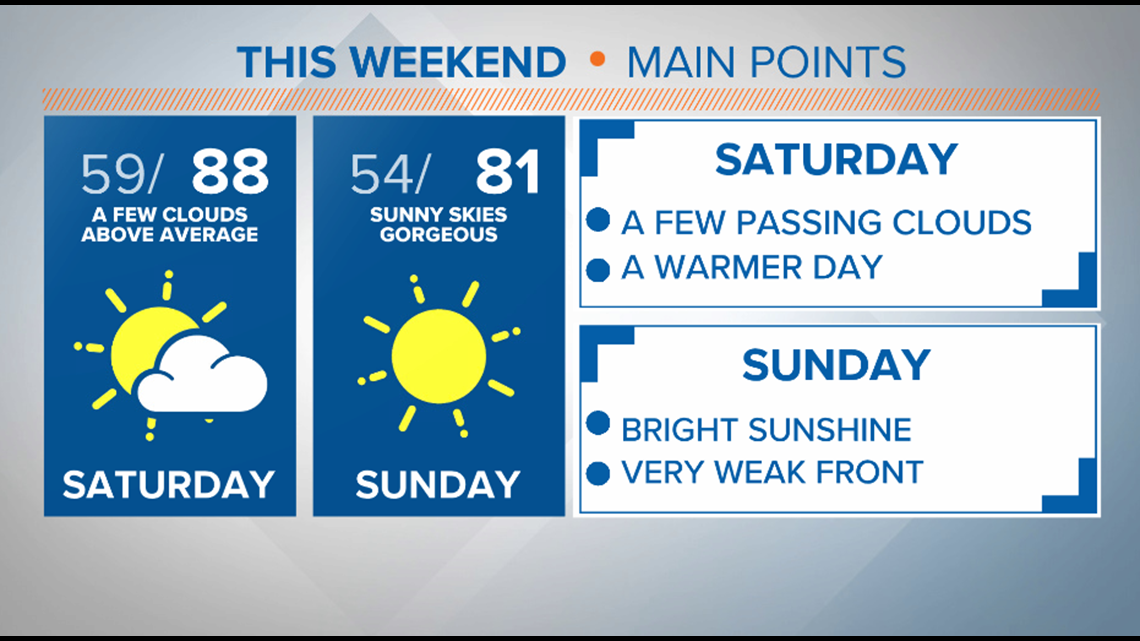 Stay with FOX West Texas for the latest information.