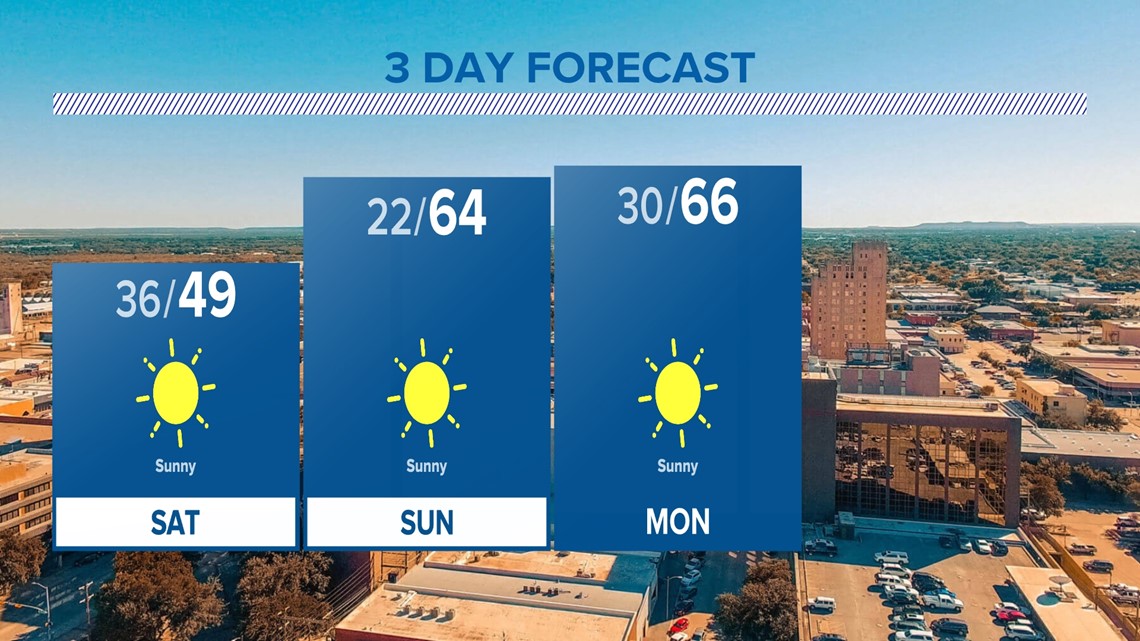 Today in West Texas we had some absolutely fantastic weather. Highs reached into the lower 80s, skies were clear and the sun was shining bright. Unfortunately, the fun is over as the cold overtakes the region, bringing nighttime cold and powerful winds behind it.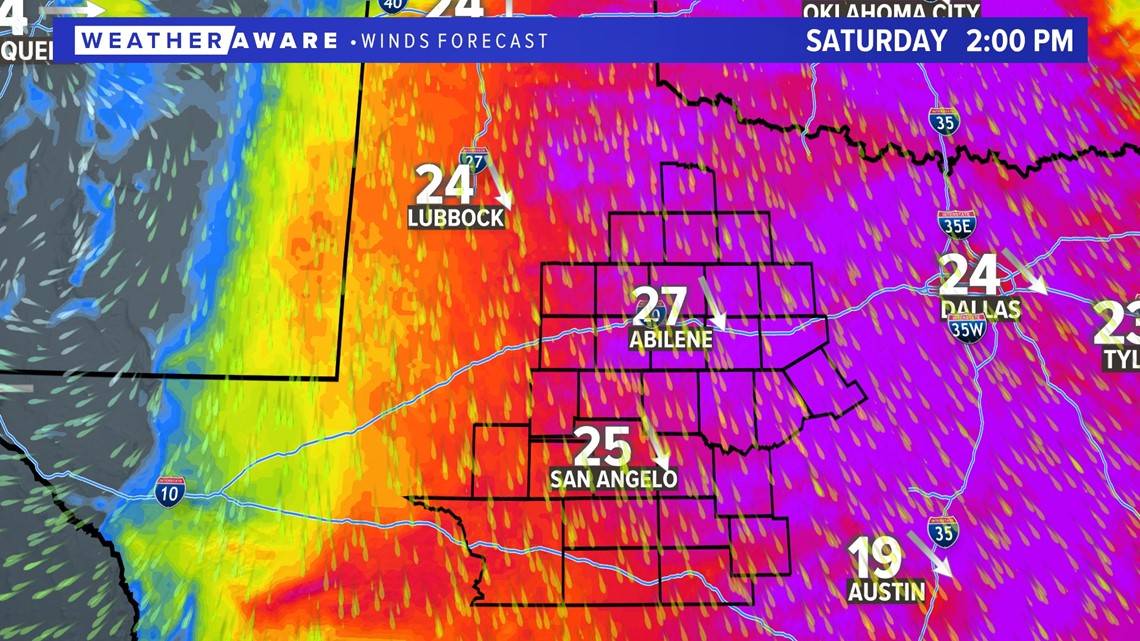 Winds are so strong that a Wind Advisory is in effect for a large swath of Texas from 9 p.m. Friday to 6 p.m. Saturday, including all of West Texas. Sustained winds will get up to 35 MPH with gusts getting up to 50 MPH. These winds also make the possibility of fire more likely because it's been so dry.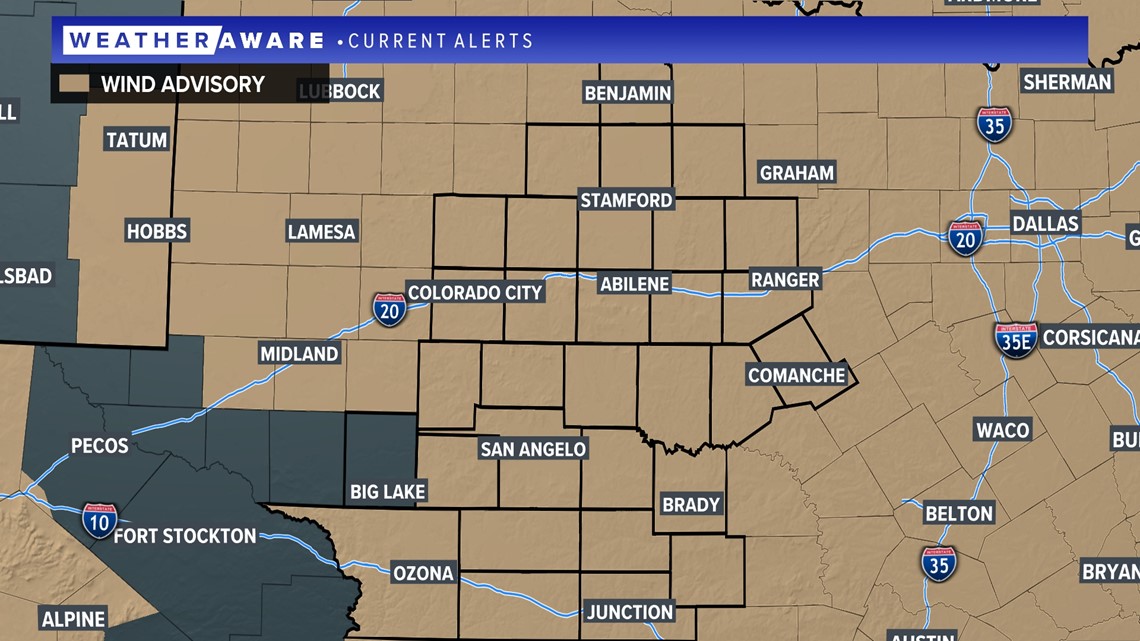 After Friday's Red Flag Warning expired at 6 p.m. Friday, National Weather Service has issued a new one for Saturday from 11 a.m. to 6 p.m. This goes hand-in-hand with the Burn Bans in place all over the region.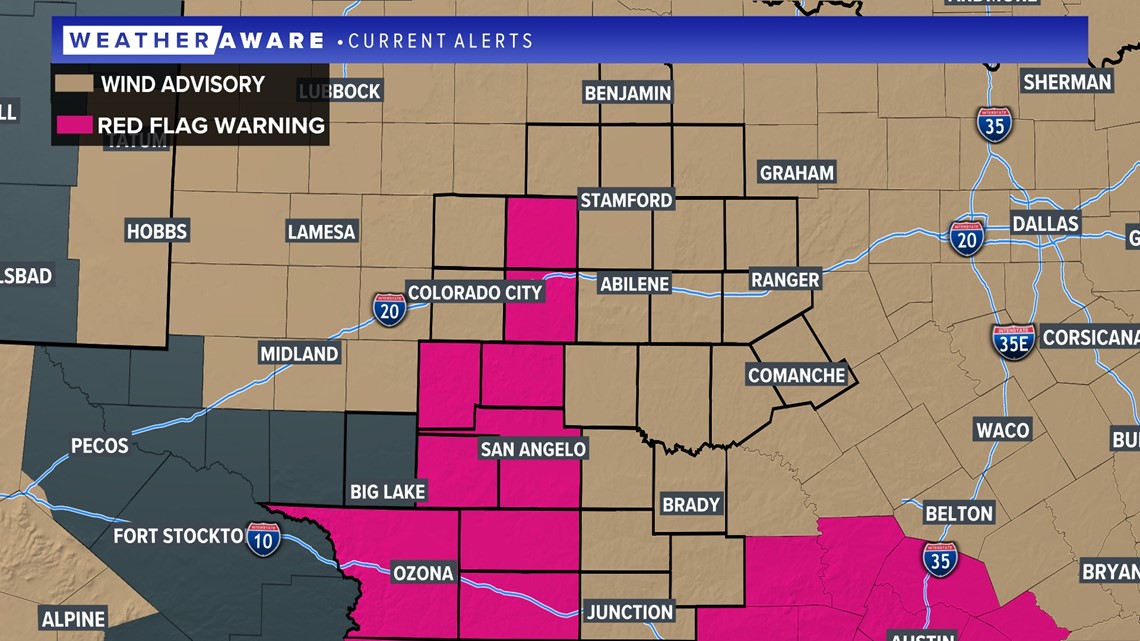 Saturday overall will be a cold day thanks to the front, with highs only getting up to the 40s, or maybe 50 degrees exactly. Lows will get super cold for a number of reasons. Winds will calm down Saturday night, plus there will be a lack of cloud cover, which assists in the surface losing its heat overnight. Temperatures will drop down into the 20s, and it could feel like temperatures are in the teens factoring in wind chill. So it'll be chilly Sunday morning, but it'll warm up a little bit, getting into the 60s. It'll be a much calmer day for weather conditions.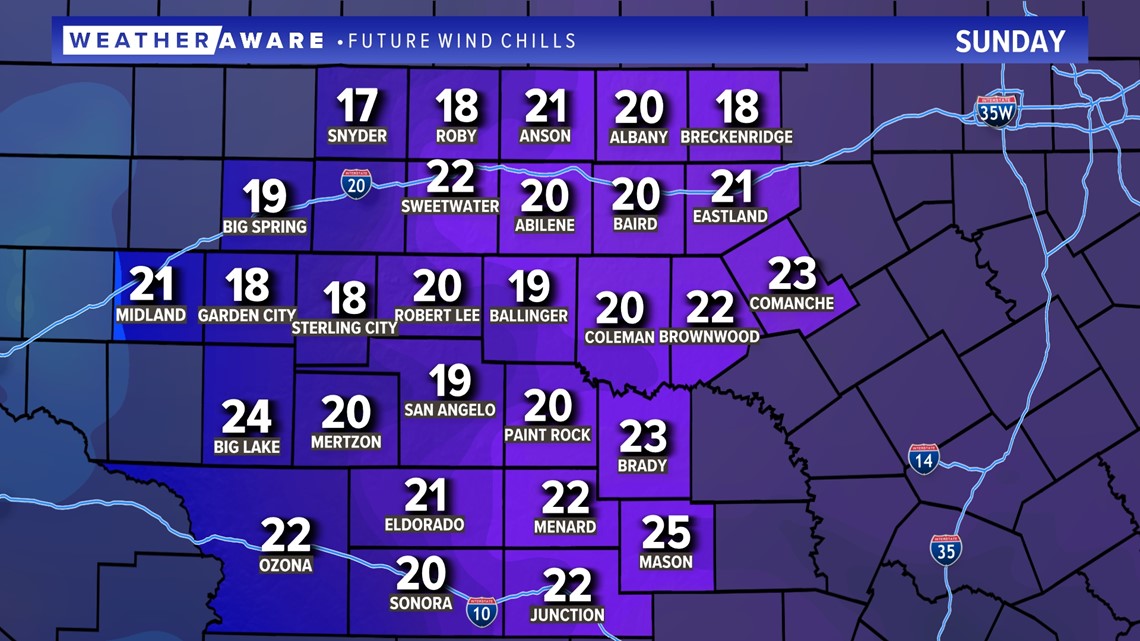 If you have bad allergies, this might be a bad weekend for you. It's the wintertime, which means Ashe juniper tree season in Texas. The tree's pollen is activated by cold, dry and windy conditions, AKA this weekend. It's likely that more pollen could get released into the wind and get carried out here to West Texas. Keep your antihistamines ready, just in case.