SAN ANGELO, Texas — TGIF, and what a Friday it has been. We faced record-breaking temperatures and even a few fires in Taylor, Jones, and Shackelford Counties. Both San Angelo and Abilene broke their records today: San Angelo hit 86 degrees, breaking its record of 83, and Abilene hit 84 degrees, breaking its record of 82 degrees.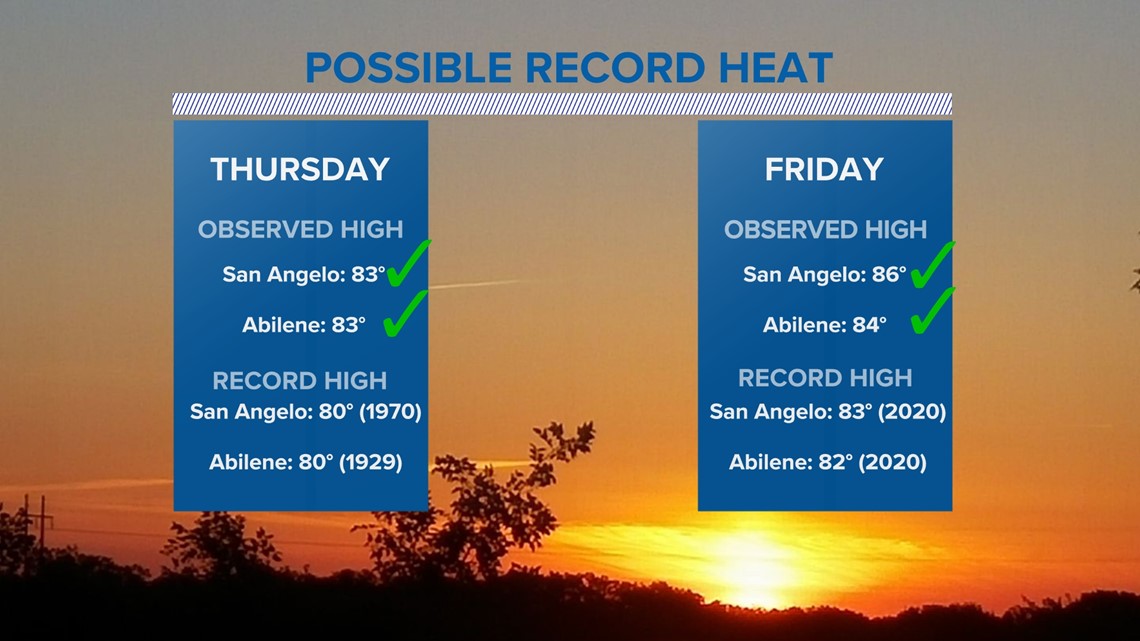 Heading into this weekend, we're going to be experiencing the cold front overnight into tomorrow morning, which will drop Saturday's high temperatures into 50s and low temperatures into the lower 30s. Don't let the cold stop you from heading outdoors, but you'll need a jacket or sweater while you're out there.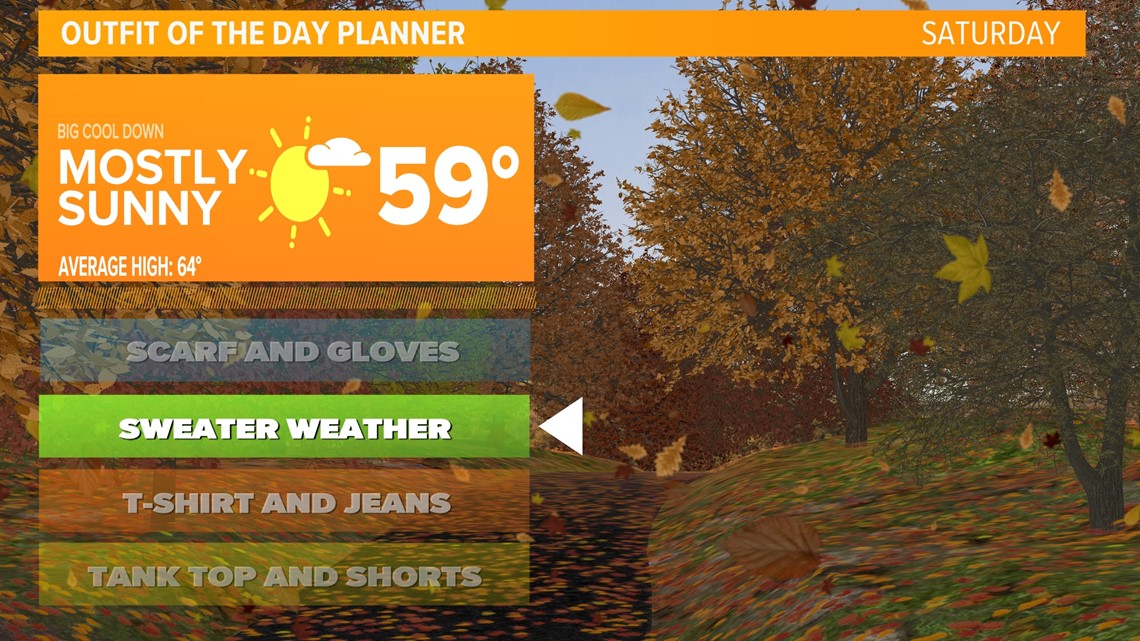 Expect a light freeze Saturday night and make sure to take care of the Four P's: People, Pets, Plants, and Pipes.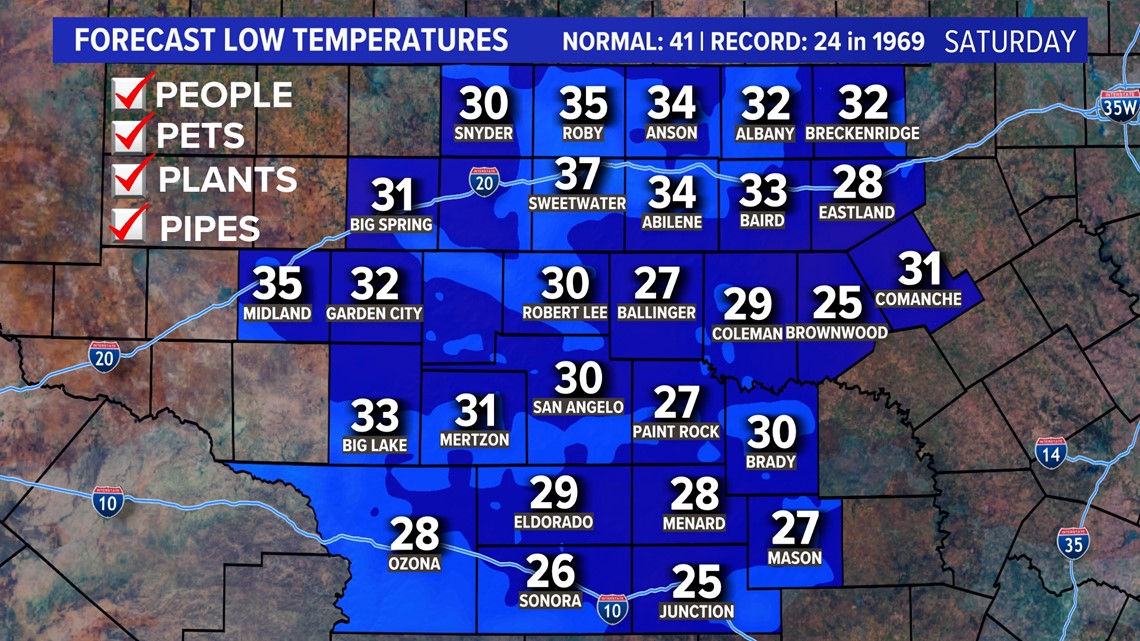 Luckily, the chill won't last for long; temperatures will warm right back up on Sunday into the 60s, and by the start of next work week, we'll be back in the mid-70s with somewhat calm conditions.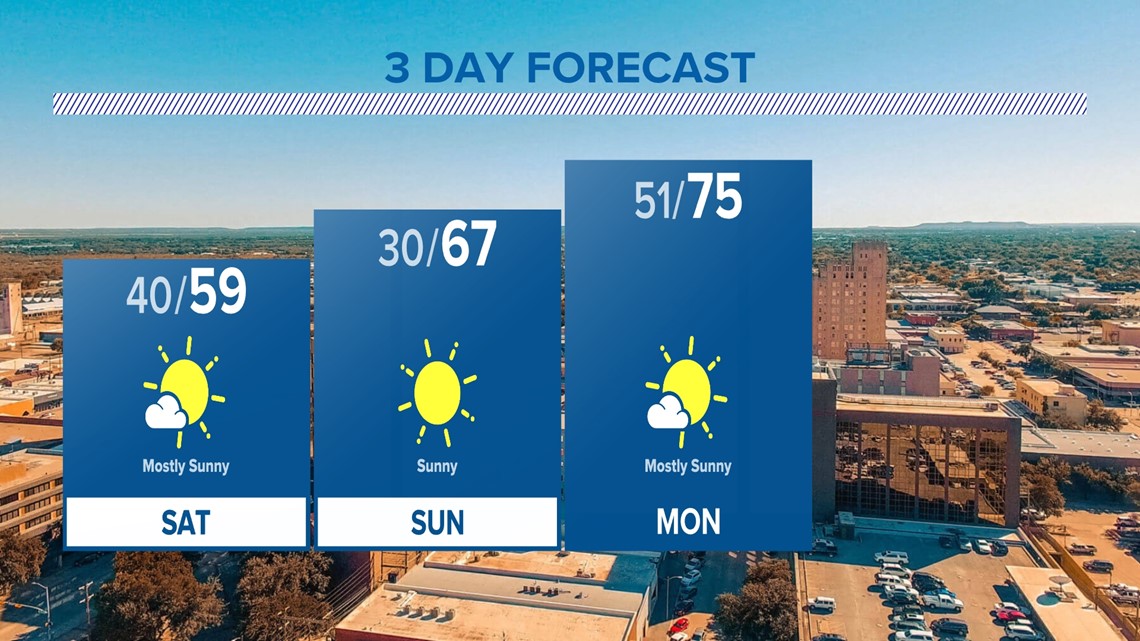 Keep up with FOX West Texas to stay Weather Aware over the weekend and next week.