SAN ANGELO, Texas — Isolated passing showers are expected to continue for the first half of the upcoming weekend, with temperatures remaining cool for this time of the year.
Future rain amounts Friday night into Saturday features plentiful rainfall. Most models bring anywhere from half-an-inch of rain to two to three inches of moisture. It will not rain continuously, but passing heavier showers are likely.
European Model output for future rainfall Friday into Saturday: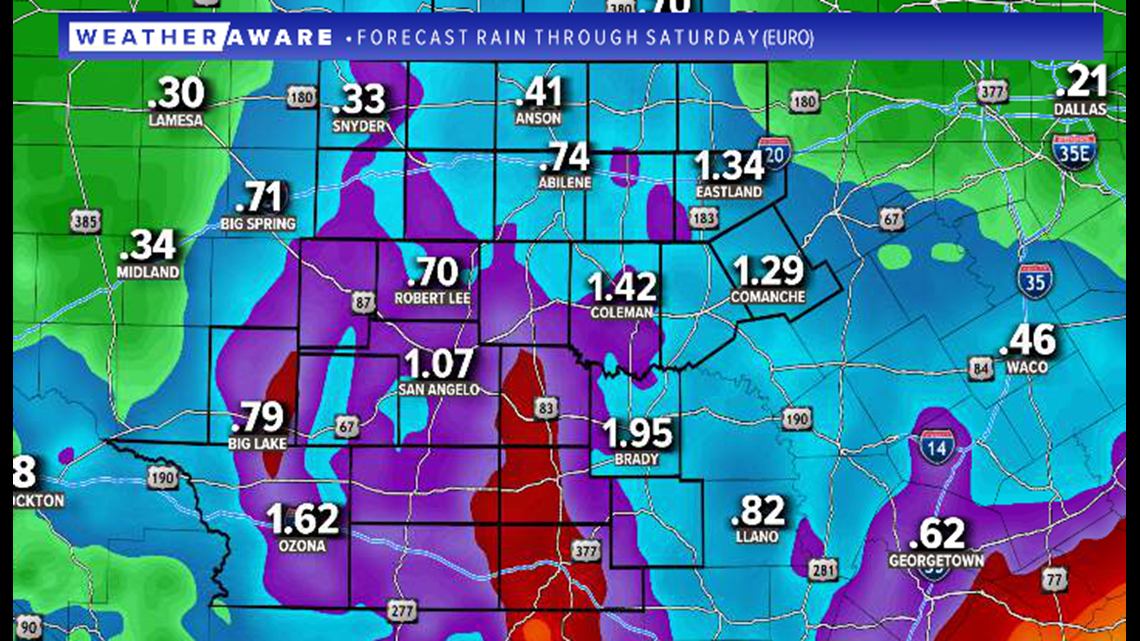 Temperatures will remain cool Saturday with highs once again only reaching the middle to upper 60s throughout West Texas. Sunday will feature more sunshine and temperatures climbing to seasonal averages, topping out in the middle to upper 80s.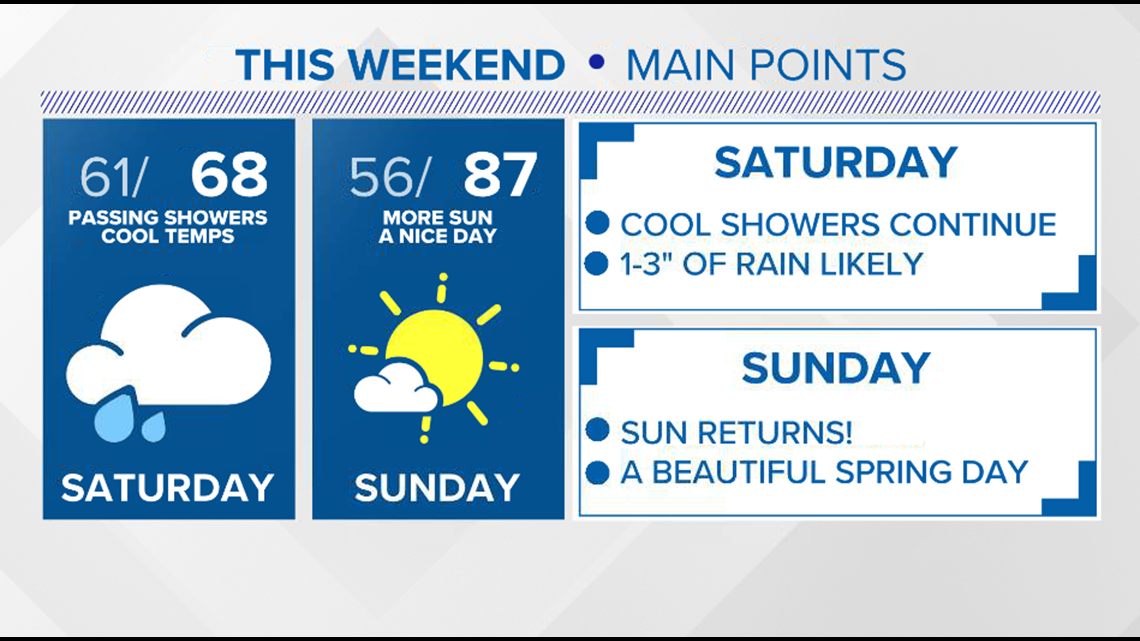 With the chance of widespread rainfall in the forecast, remember these helpful flood safety tips in order to keep yourself and your family safe in high waters. No major flooding is expected, but a few low-lying locations may see rising waters that can quickly become dangerous.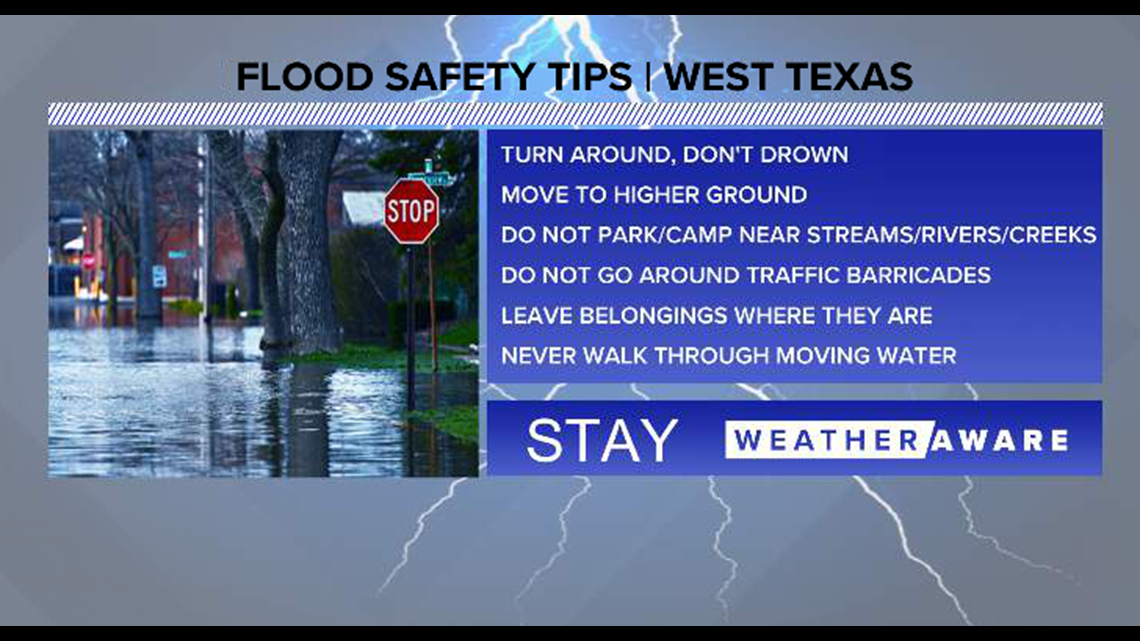 Stay with FOX West Texas for the latest information.