CORPUS CHRISTI, Texas — SUNDAY: A rinse and repeat of what we had Saturday. Afternoon high temperatures top out in the upper 80s in Corpus Christi. The difference today will be the additional cloud coverage. We have moisture building in from the southwest, as well as from the Gulf of Mexico -- allowing for us to see a mix of high level and mid level clouds.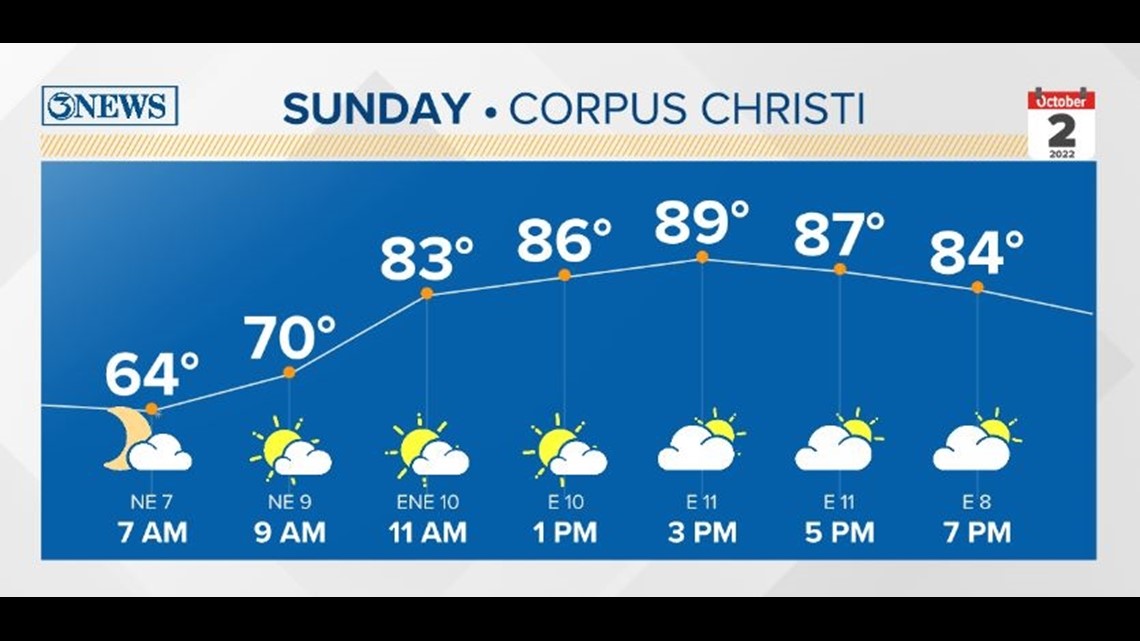 LOOKING AHEAD: High pressure building across the South will allow for us to return to our normal southeast onshore flow -- bringing in humidity/moisture from the Gulf of Mexico. Last week we had all the cards at play, dragging and continuing a Northeasterly flow of dry air. That won't be the case this week.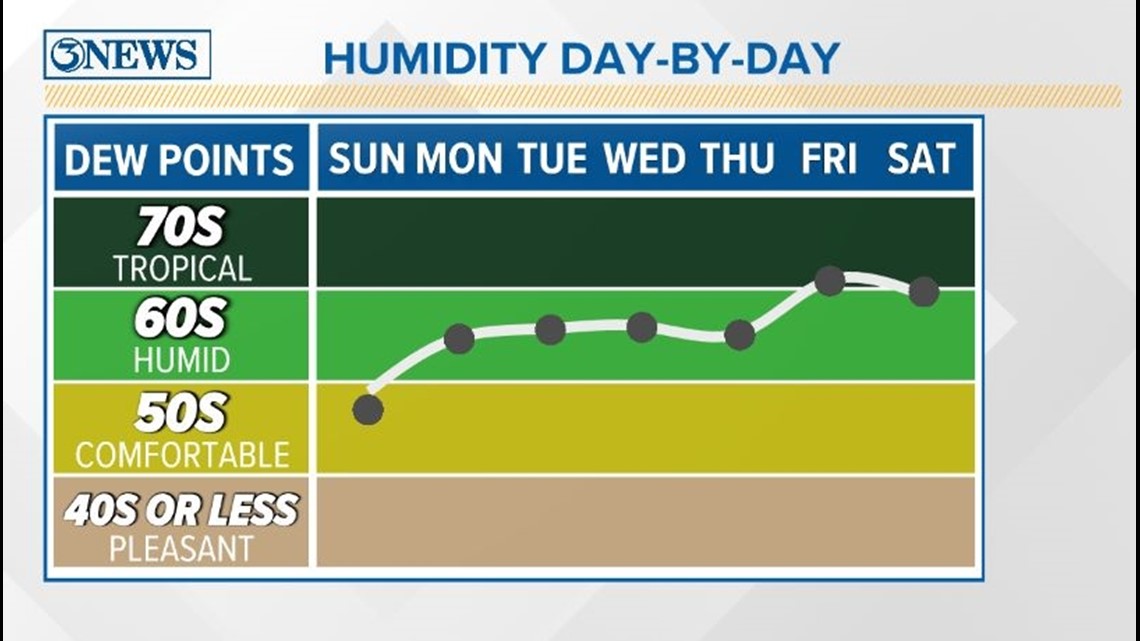 In addition -- What is now Hurricane Orlene in the Eastern Pacific will trek across the Southwest Mexico region. Remnants of this system in our upper atmosphere will move into South Texas, contributing to the increase in moisture available this week.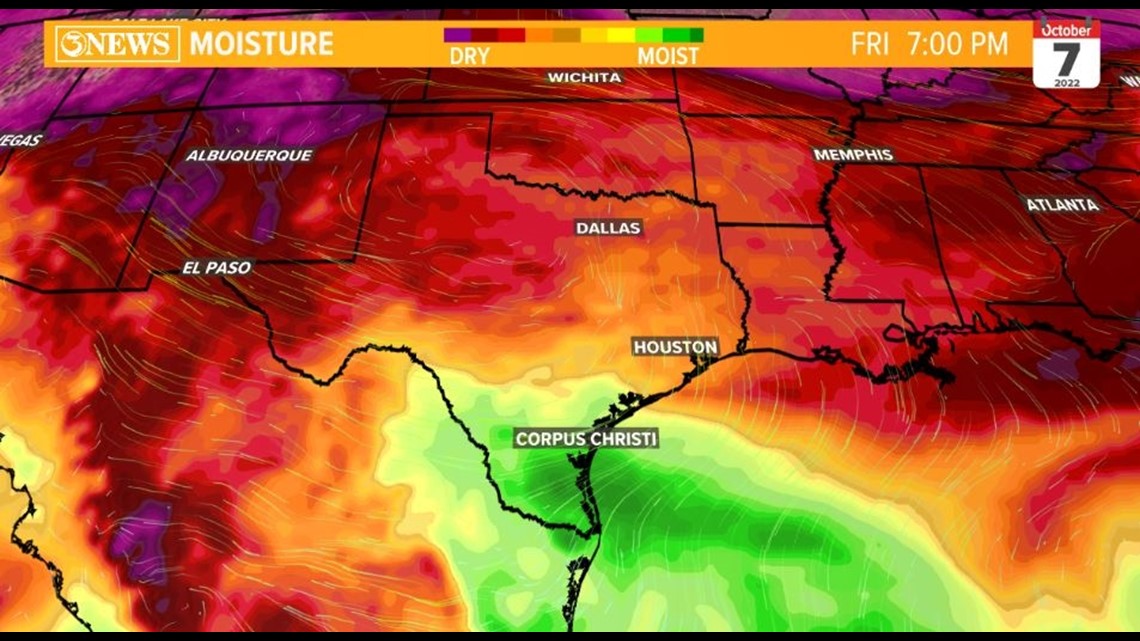 Now with more moisture building in through the week, it'll make it a good play for a weekend inverted trough that will push towards the Texas coast from the Gulf of Mexico. These culprits will give us the possibility at some spotty showers for the weekend.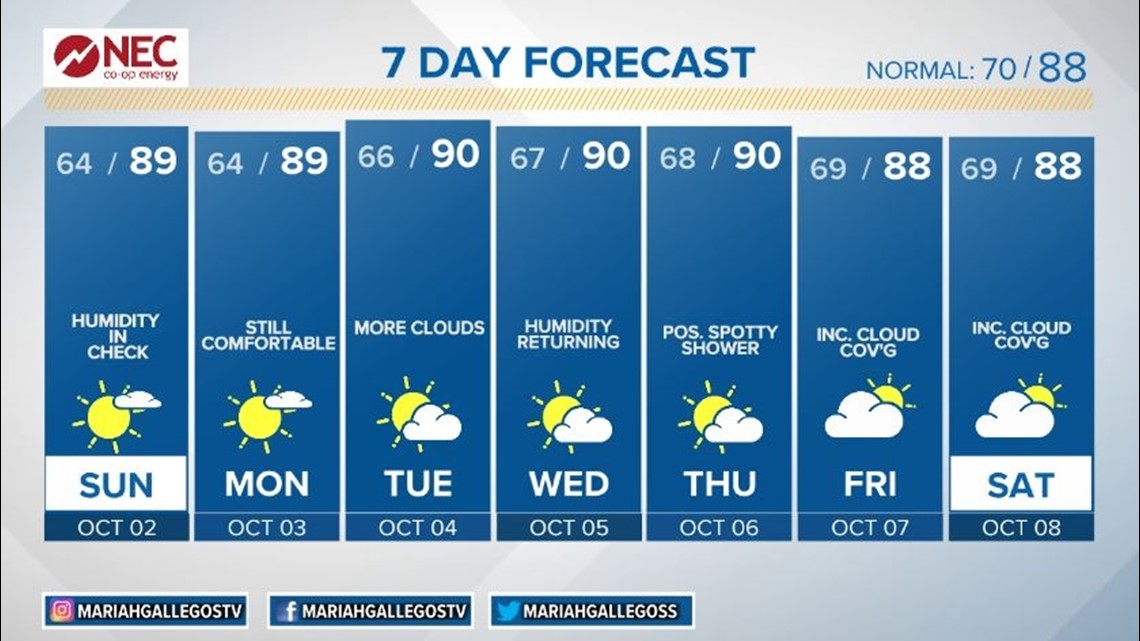 Otherwise, temperatures remain around seasonal average across the board.
TROPICS: Two areas of interest in the Atlantic this morning. One with a 70 percent chance of development over the next five days, not a threat to Texas. The other has a 20 percent chance of development over the next 5 days, this one will have more of our attention with its closer proximity. More tropics info here.