SAN ANGELO, Texas — Friday will be a crisp, fall-like day across West Texas with bright sunshine and temperatures about 5 degrees below seasonal averages. Temperatures will top out in the lower to middle 70s Friday afternoon with a light easterly breeze.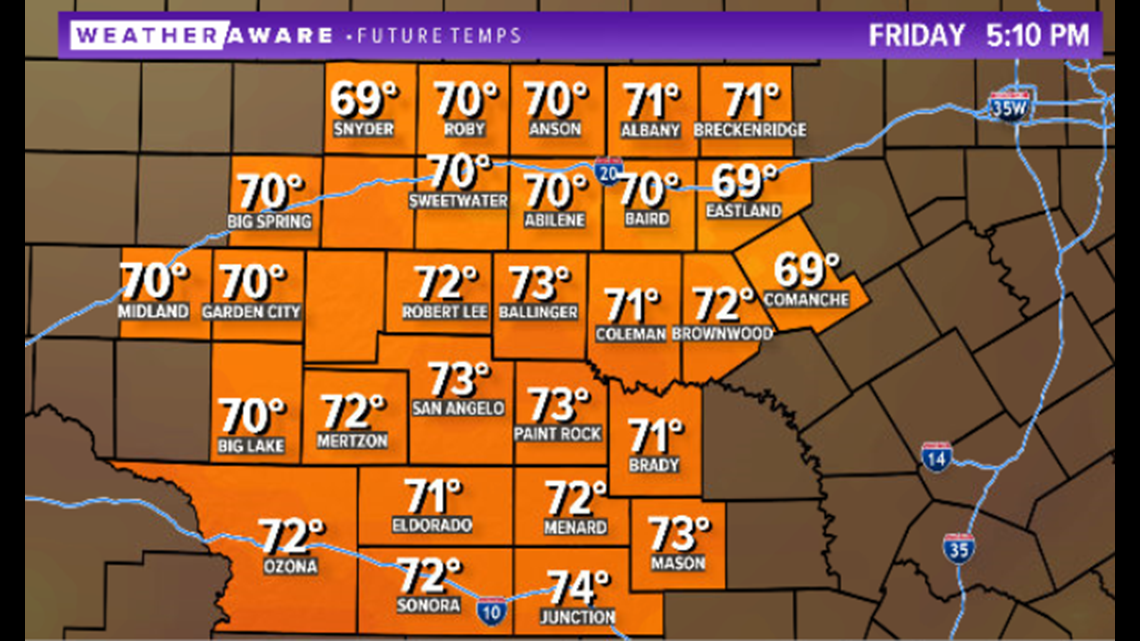 Friday night football plans once again look fantastic, with clear skies expected throughout the games. However, it will be slightly cooler than previous weeks with game time temperatures in the 60s. By the end of the game, temperatures will be cooling off into the upper 50s, so a light jacket will be needed for fans.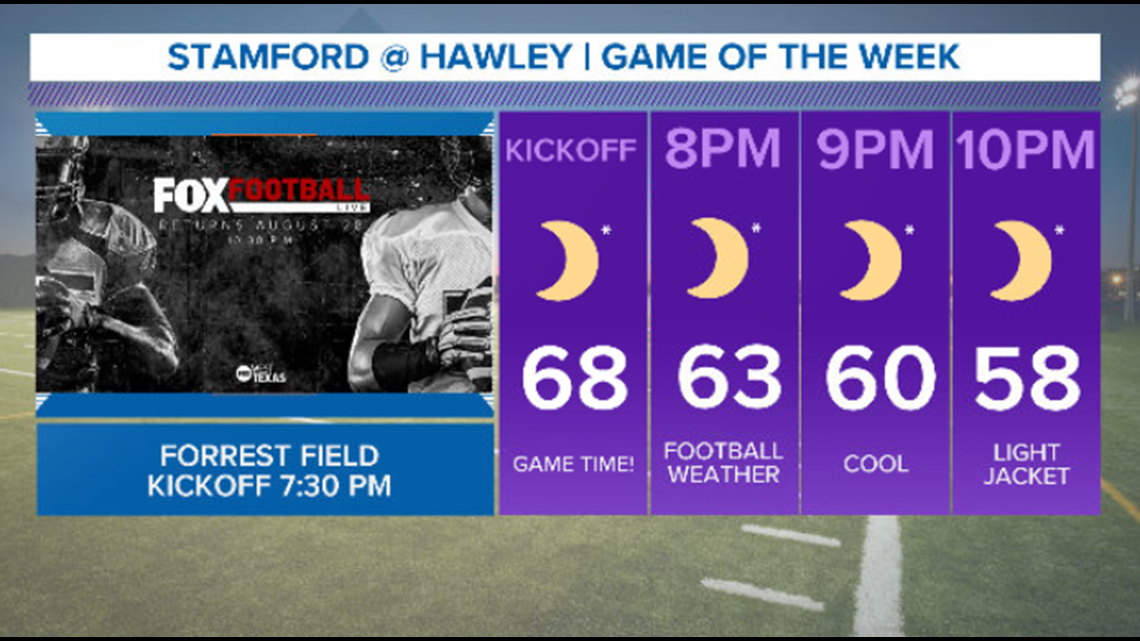 Warmer temperatures on the way Saturday, as highs climb back into the 80s. Sunday, a cold front will drop out of the north. A sharp temperature gradient will exist just north of our local area along the Red River. Temperatures Sunday afternoon will be in the 50s in the Texas panhandle and Oklahoma. Meanwhile, highs will soar into the upper 80s across much of our area ahead of the front.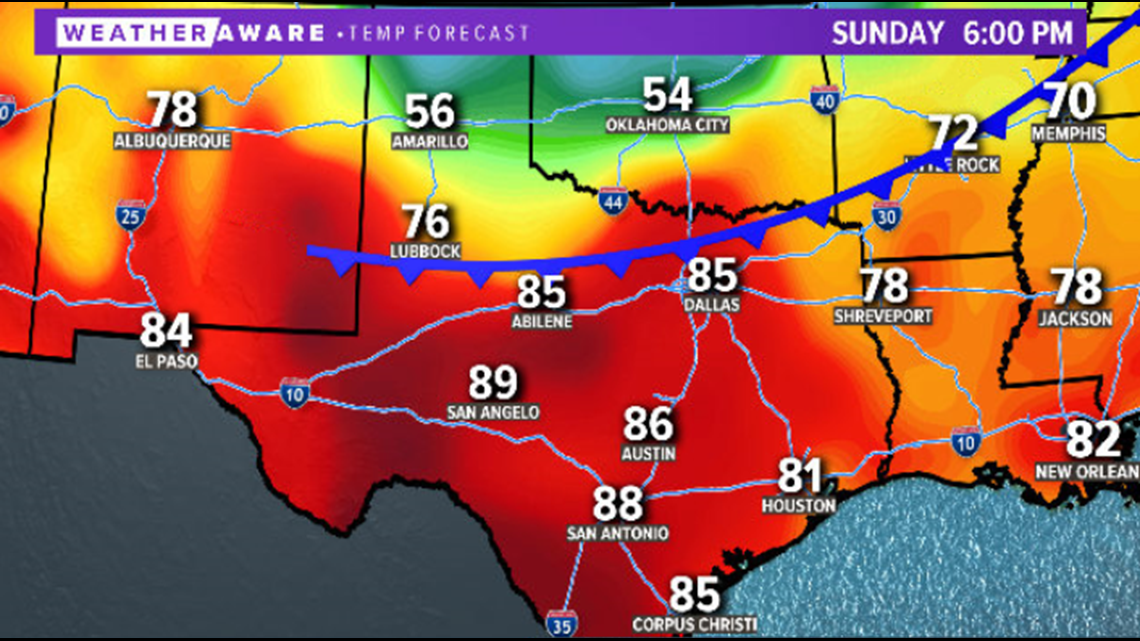 The front is expected to slowly push southward Sunday evening, and stall in the Concho Valley. How far south the front moves will determine how cool we drop Monday morning. A sharp gradient is expected across West Texas Monday morning with northerly locations dropping to the upper 30s and lower 40s, while locations along I-10 will only drop to the low 60s.
Stay with FOX West Texas for the latest information.