***NO CURRENT ALERTS IN EFFECT***
TODAY: Sunny skies with highs in the middle to upper 50s. Winds northwest at 15-25 MPH.
TONIGHT: Clear skies with lows in the upper 20s to lower 30s. North winds 5-10 MPH.
TOMORROW: Mainly sunny skies with highs in the upper 50s to lower 60s. Winds south at 5-10 MPH.
Stay connected with the FOX West Texas Weather Team 24/7
Sunny skies and breezy northwest winds are the story across West Texas Friday afternoon. Temperatures have climbed into the middle 50s. Overnight, clear skies will persist with temperatures falling to near 30 degrees.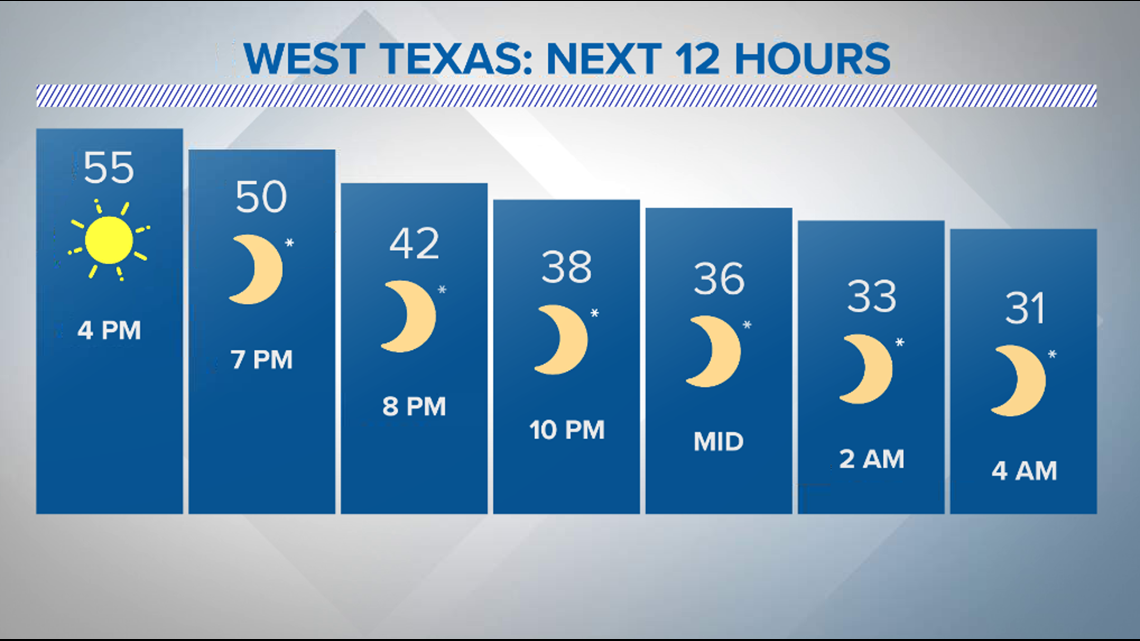 This weekend, mainly sunny skies are expected with very seasonal temperatures.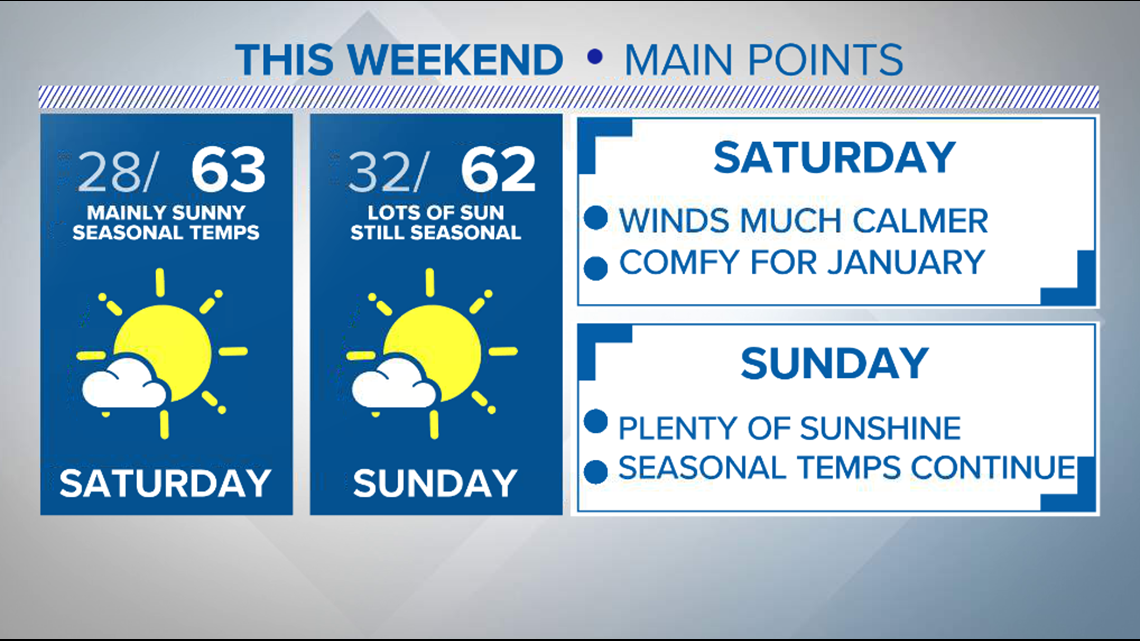 A more active pattern will set up during the middle of next week, with multiple chances of rain showers.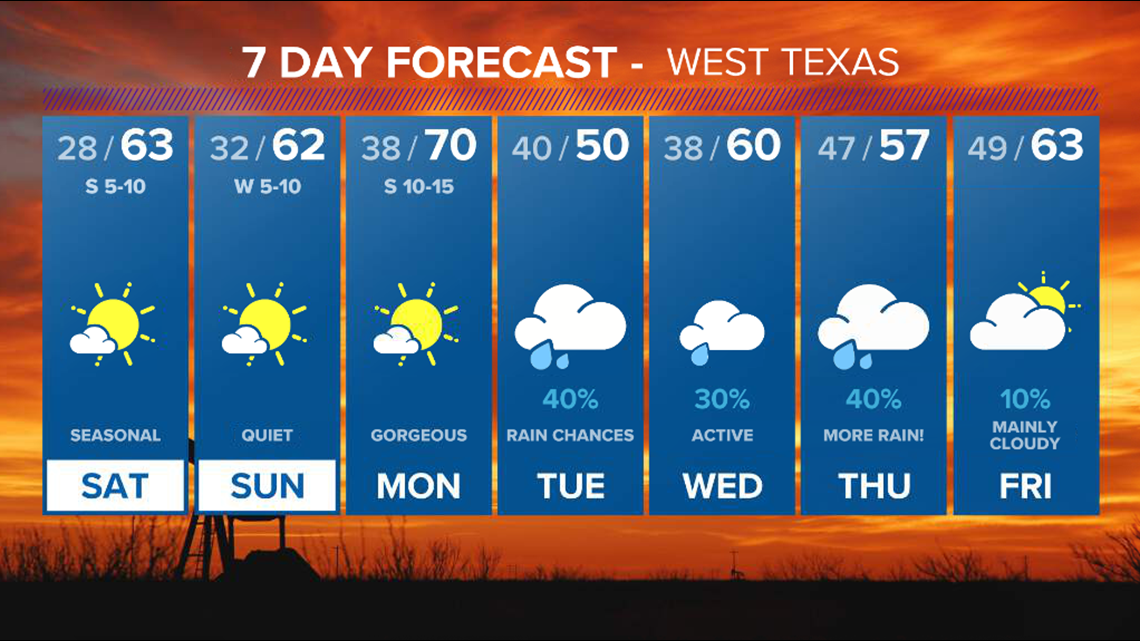 Stay with FOX West Texas for the latest information.