*** EXCESSIVE HEAT WARNING IN EFFECT UNTIL 7 P.M. SATURDAY***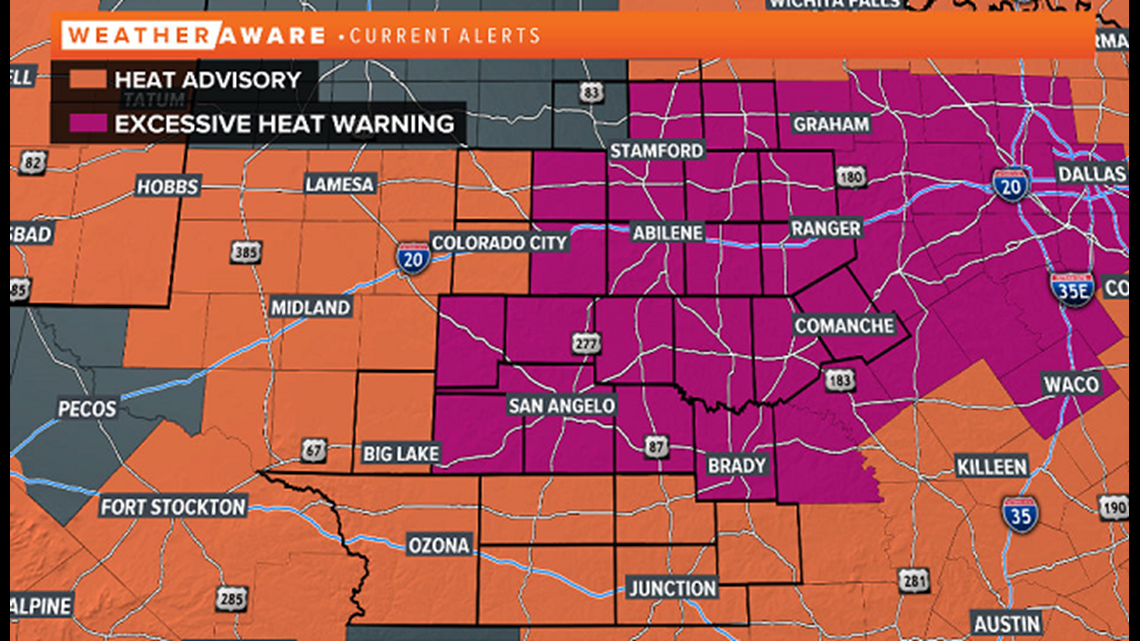 TODAY: Sunny skies with highs between 103 and 108. South winds at 5-10 MPH.
TONIGHT: Mainly clear skies with lows in the upper 70s. Winds south at 5-10 MPH.
TOMORROW: Mainly sunny skies with highs near 106. Big Country temperatures remain near 100. Slight chance of morning showers in the Big Country with a weak front. East winds 5-10 MPH.
Stay connected with the FOX West Texas Weather Team 24/7
Excessive heat continues to end your week. Plenty of sunshine and temperatures over 105 likely throughout the area Friday.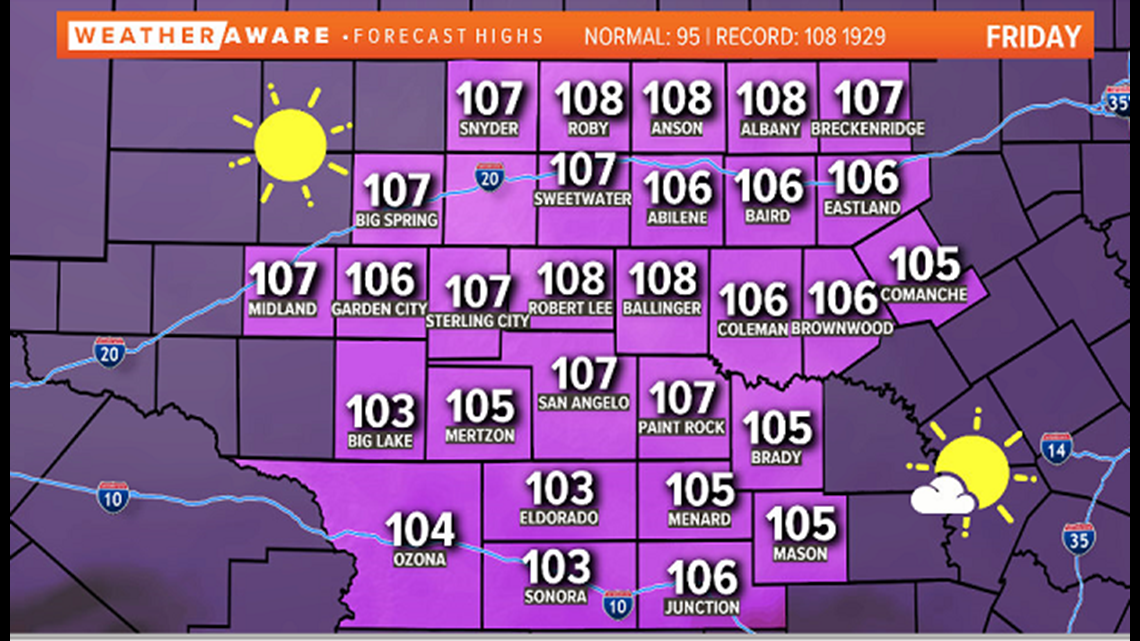 This weekend, more heat is likely. An extended heat warning has been extended until Saturday at 7 p.m. A weak front will bring a few isolated showers, mainly north of I-20 Saturday morning. The rest of the area will remain dry. Better chances of rain will come Sunday evening and into Monday for the entire area.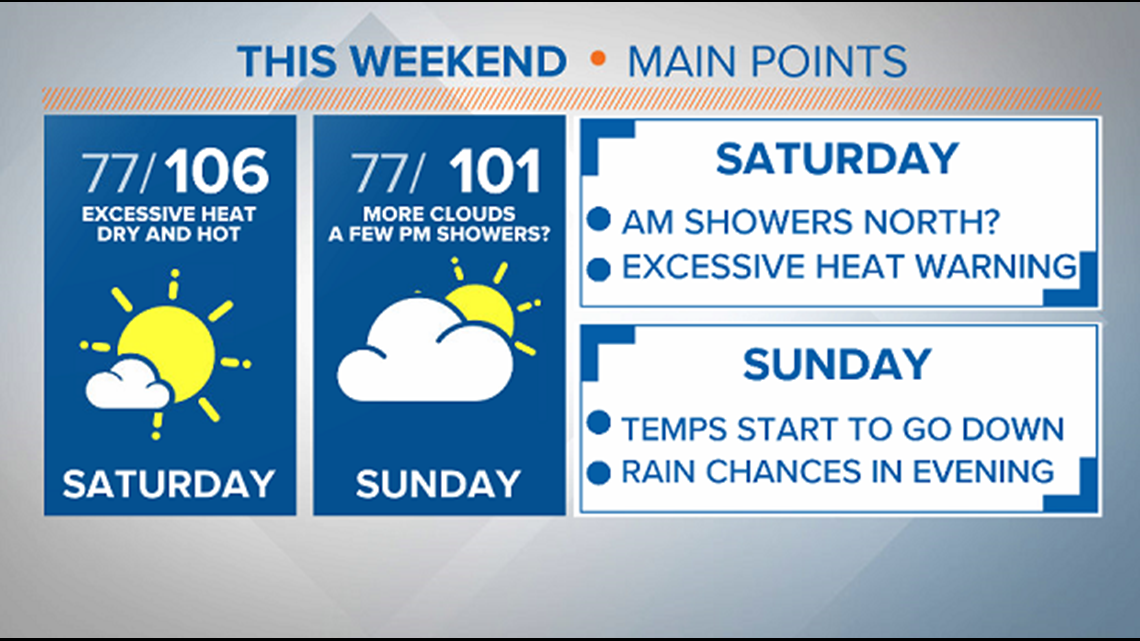 The latest wildfire update: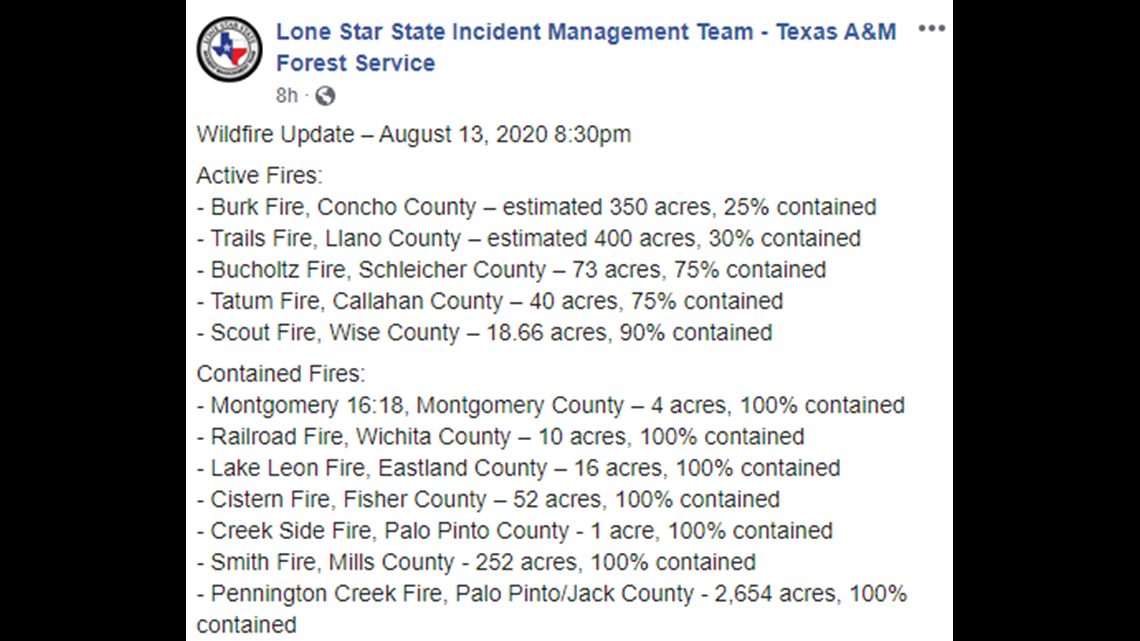 Stay with the FOX West Texas Weather team for the latest information.