CORPUS CHRISTI, Texas — The NHC is currently watching Tropical Storm Ophelia and Invest 90-L in the Atlantic. The area of interest has a high chance of development over the next 48 hours.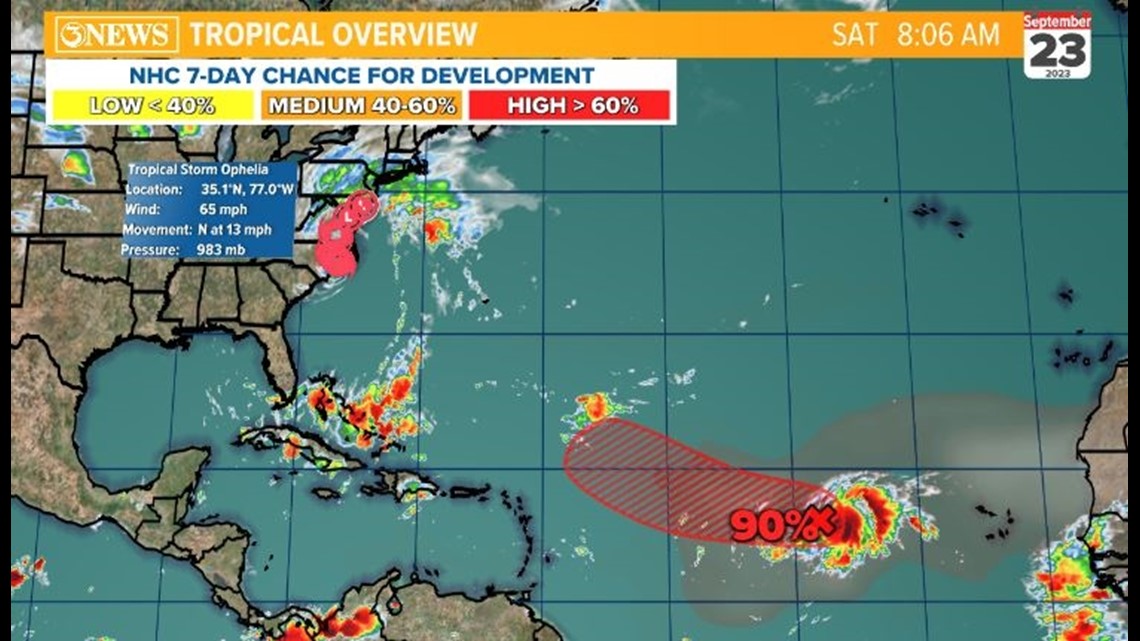 Ophelia has winds of 65 mph - just under Category 1 strength. It's expected to maintain those wind speeds as it heads North towards Pennsylvania. Ophelia is expected to continue dying down as it moves across land.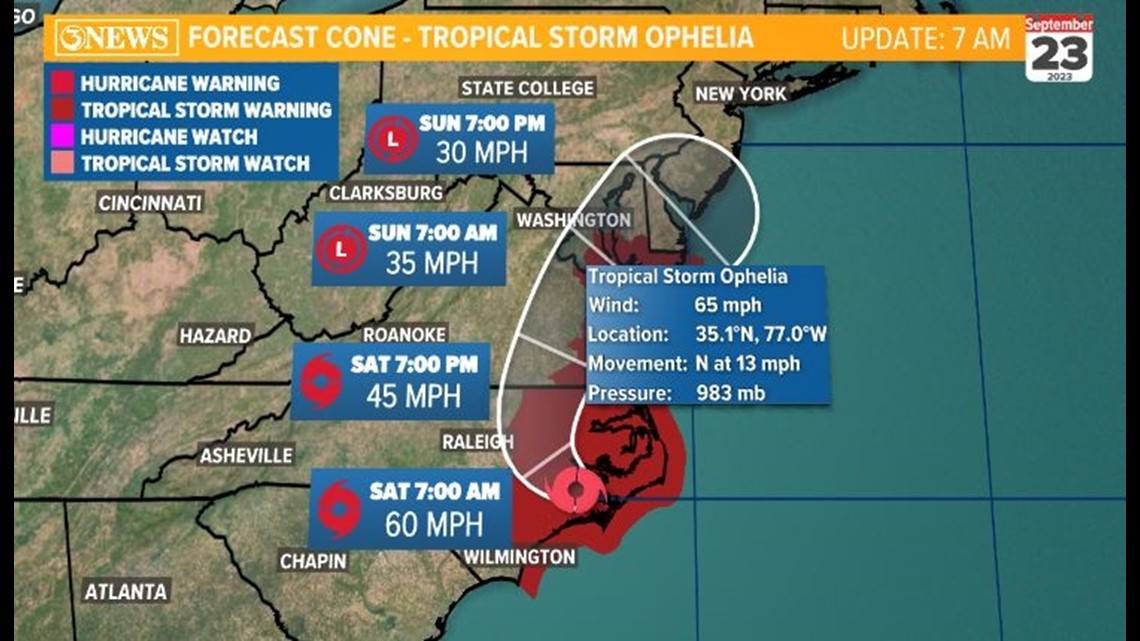 Ophelia is drawing strength from very warm waters in the Gulf Stream. That's the tongue of warmer sea surface temps off the East Coast.
Invest 90-L will also be crossing very warm waters in the Central Atlantic.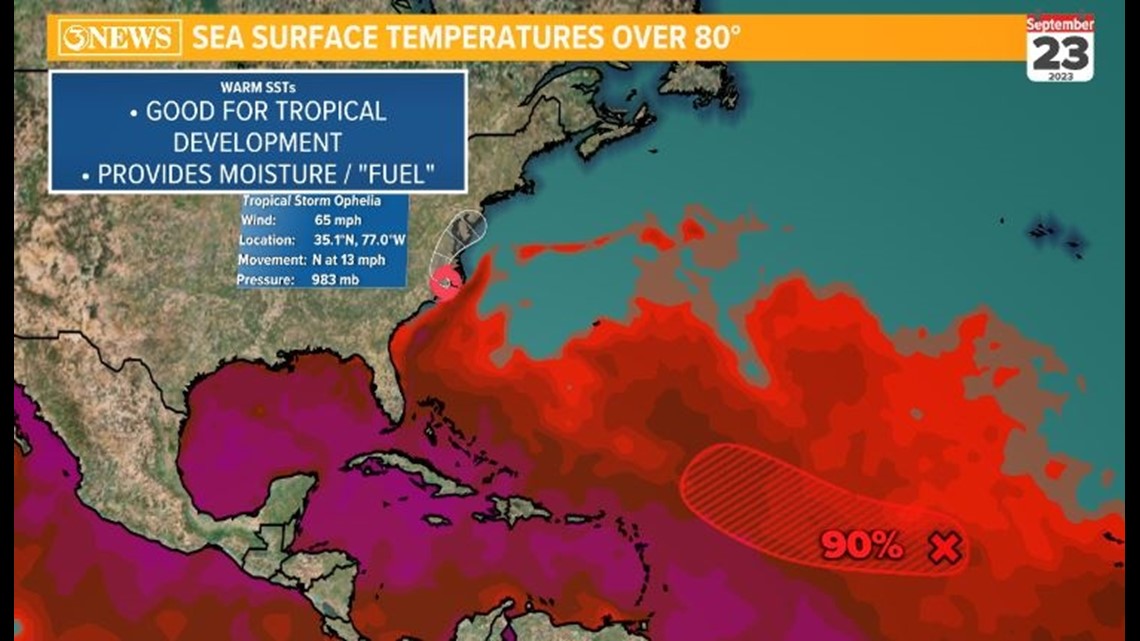 Spaghetti plots for Invest 90-L poses no threat to South Texas and to remain in the Atlantic.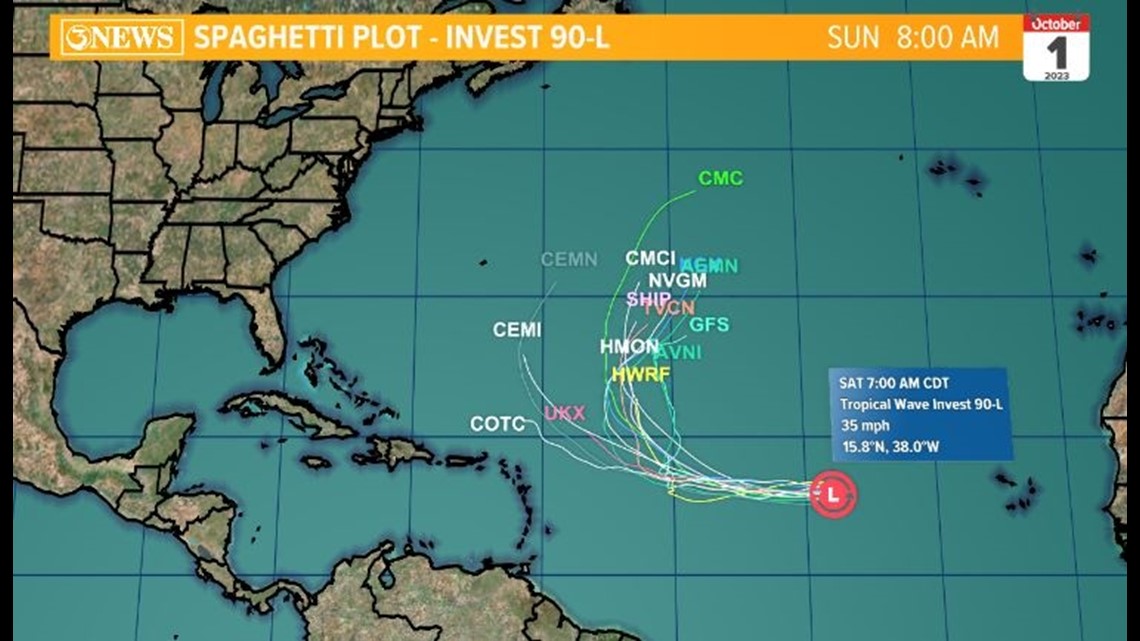 ________________________________________________________________
Remember to not "anchor" to the first forecast you see - forecasts change. Also, rely on a credible source for your tropical information and forecasts. We talk about that and more in our 2023 KIII Hurricane Special. You can watch it on your 3NEWS+ smart TV app or on YouTube.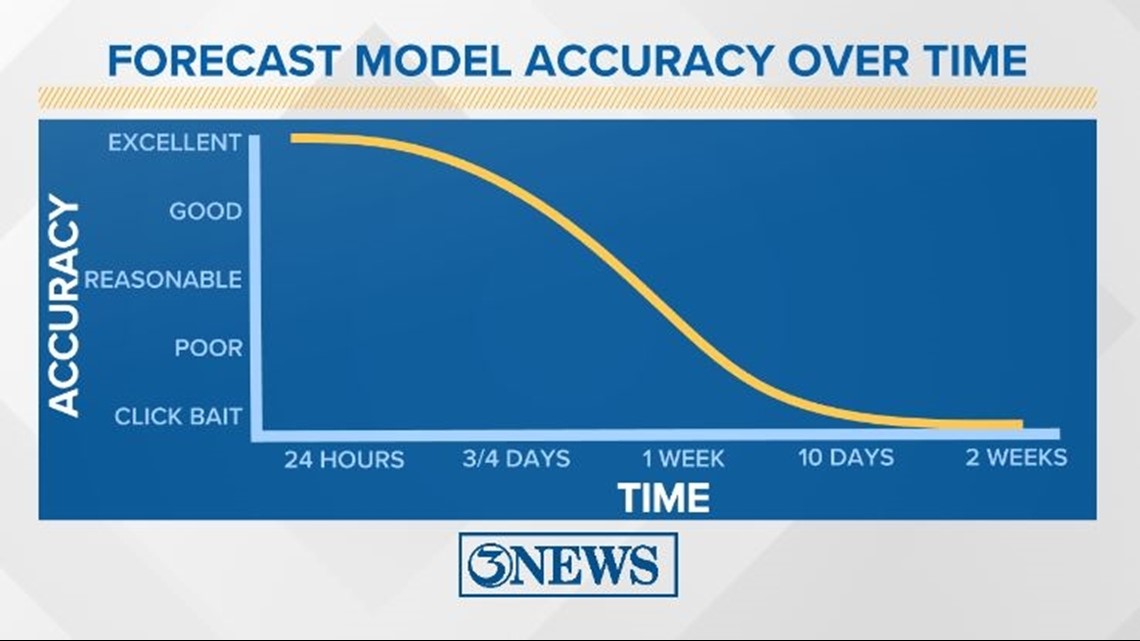 ---------------------------------------------------------------
September is the climatological maximum for tropical activity in the Atlantic, Gulf, and Caribbean. Ocean waters are at their warmest and the atmosphere is most favorable to support development. Long track storms coming off of Africa are quite common.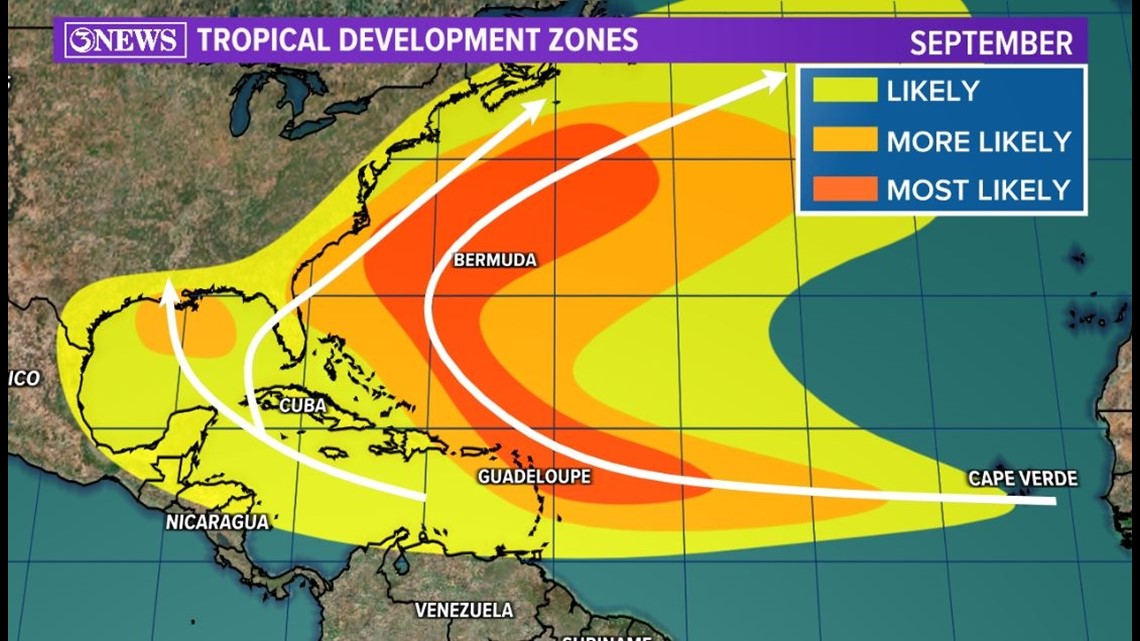 The updated 2023 NOAA Hurricane Forecast calls for a slightly above-average season.
The previous forecast called for 12-17 named storms, 5-9 hurricanes, and 1-4 major hurricanes.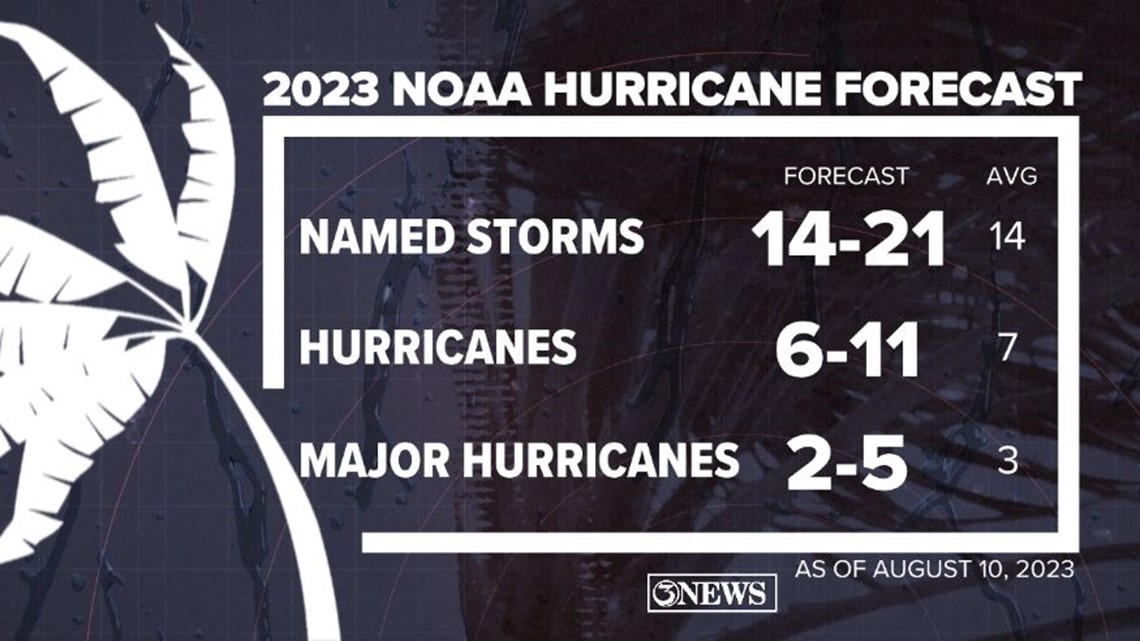 2023 Tropical Cyclone Names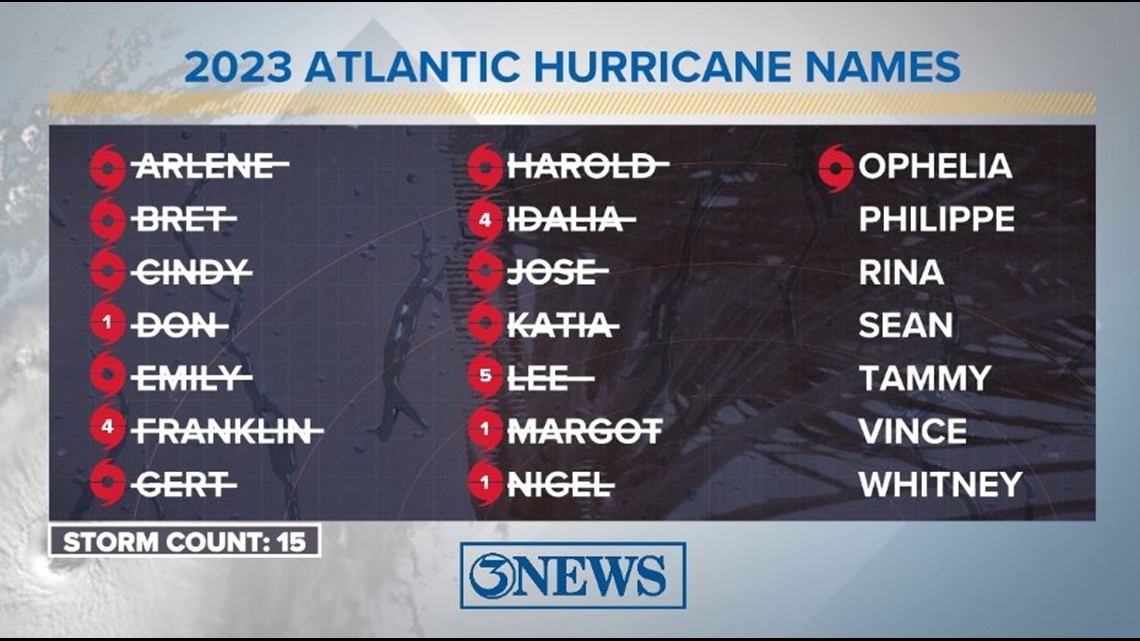 2023 Atlantic Tropical Cyclone Map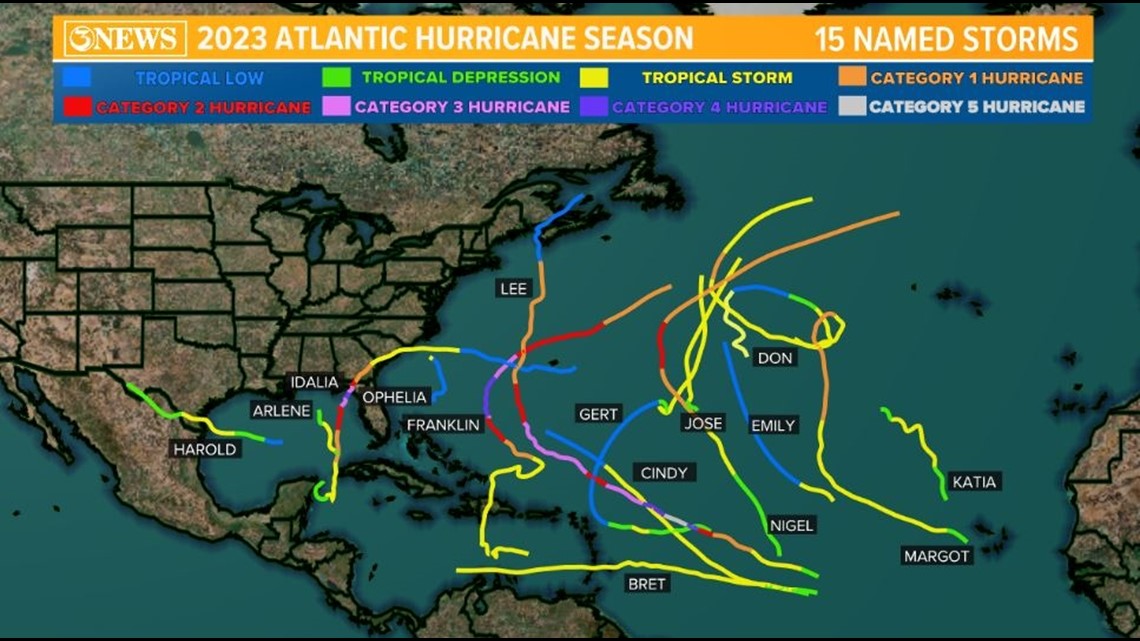 The Atlantic Hurricane Season runs from June 1 to November 30, with the peak of the climatological peak of the season happening on September 10.