SAN ANGELO, Texas — Glorious weather is in place across West Texas this Thanksgiving. Temperatures have risen to the upper 70s to lower 80s across the region, with plenty of bright sunshine. Thanksgiving evening, temperatures will stay comfortable with southwesterly winds continuing. Temperatures will slowly cool through the night with mainly clear skies.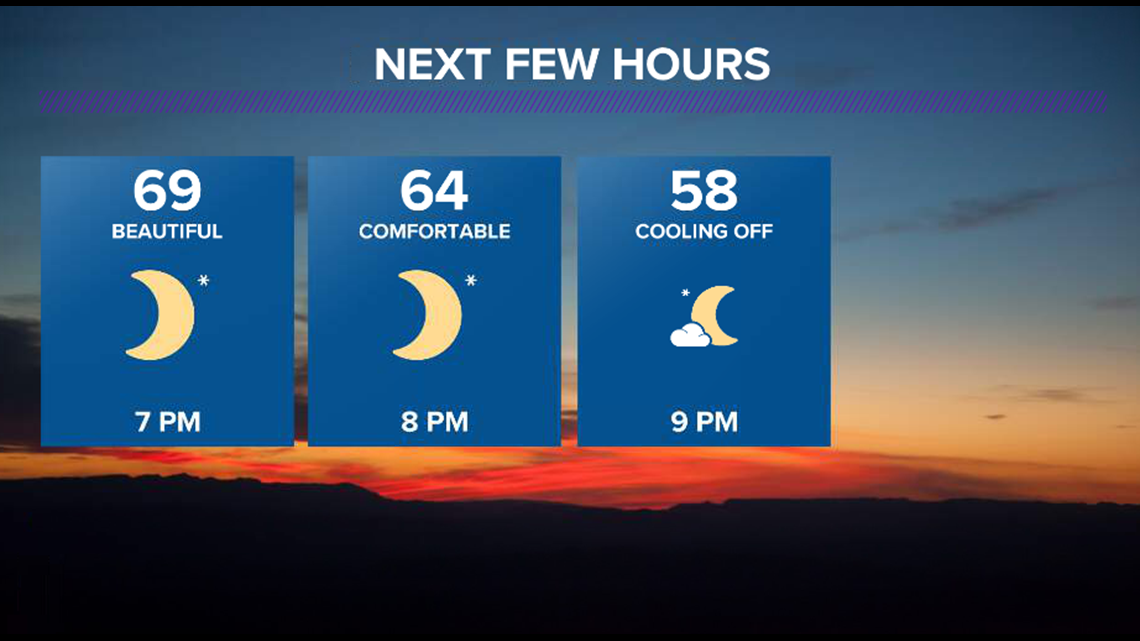 A cold front will push through West Texas overnight, with cooler air settling in to end the week. Temperatures Friday will hover in the middle to upper 50s all day, with increasing chances of showers Friday afternoon and evening.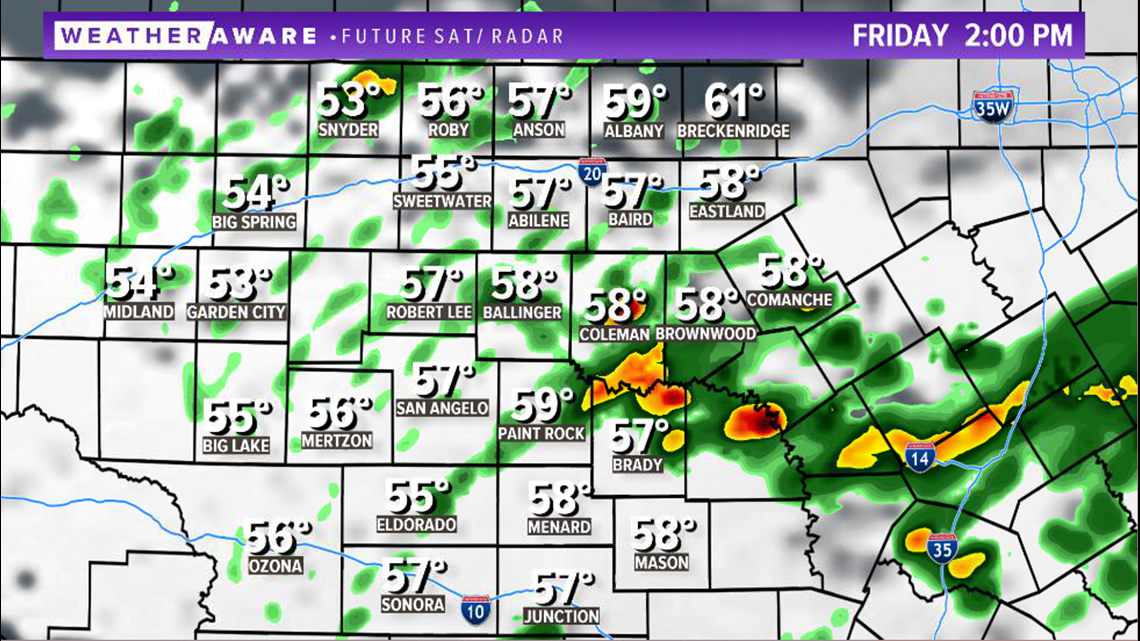 This cooler air will stick around through the upcoming weekend and into the beginning of December. Expect temperatures near average or slightly below through the next two weeks.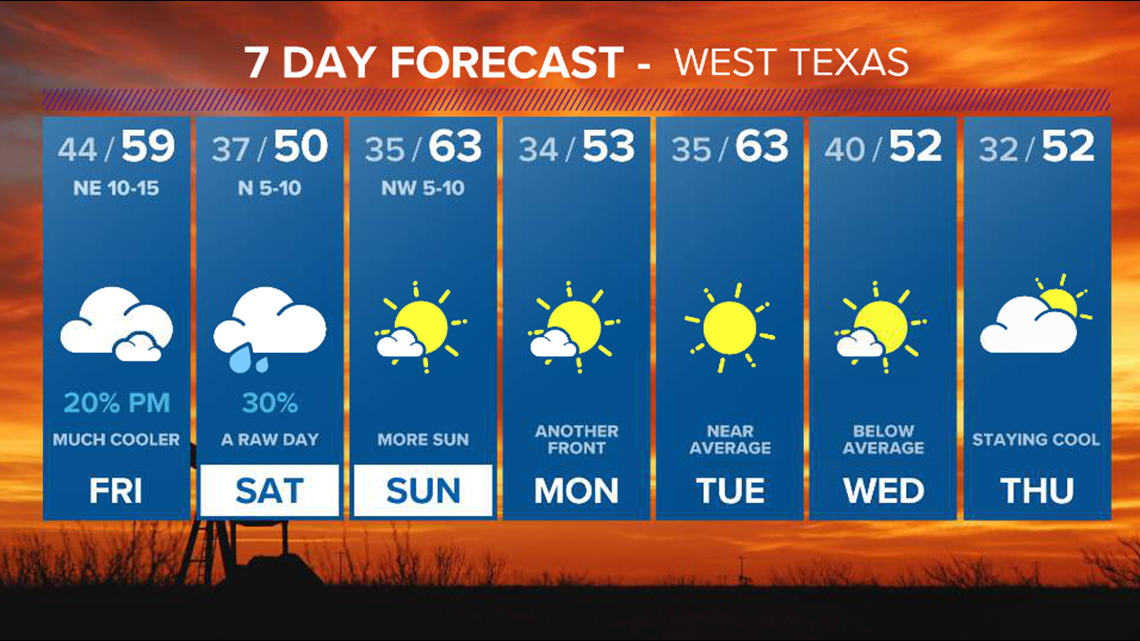 Stay with FOX West Texas for the latest information.