SAN ANGELO, Texas — Weather conditions Friday varied, greatly depending on your location across West Texas.
The Big Country remained cloudy and cool throughout the entire day, with temperatures in the 40s and low 50s. Meanwhile, the Concho Valley and locations along I-10 enjoyed plenty of sunshine and temperatures that climbed into the 60s to low 70s Friday afternoon.
Overnight, clouds will increase throughout the entire area and temperatures will fall to the dew point temperatures, sitting in the lower to middle 40s.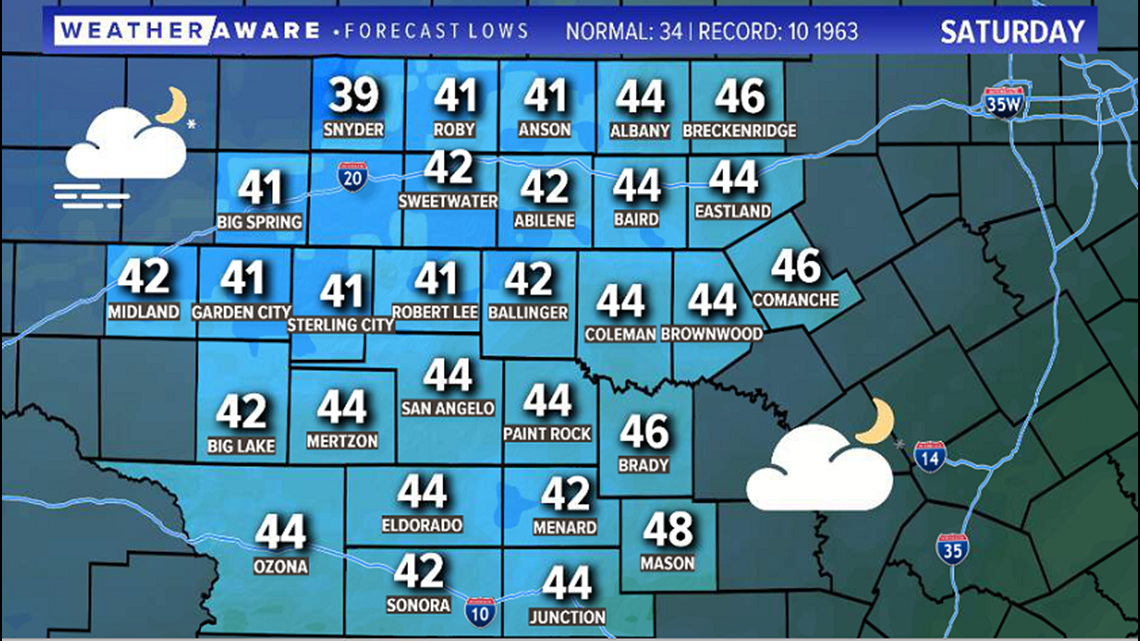 As they do so, patchy fog is expected to develop across the region. The greatest concentration of fog will be across our western and southwestern areas between midnight and 8 a.m.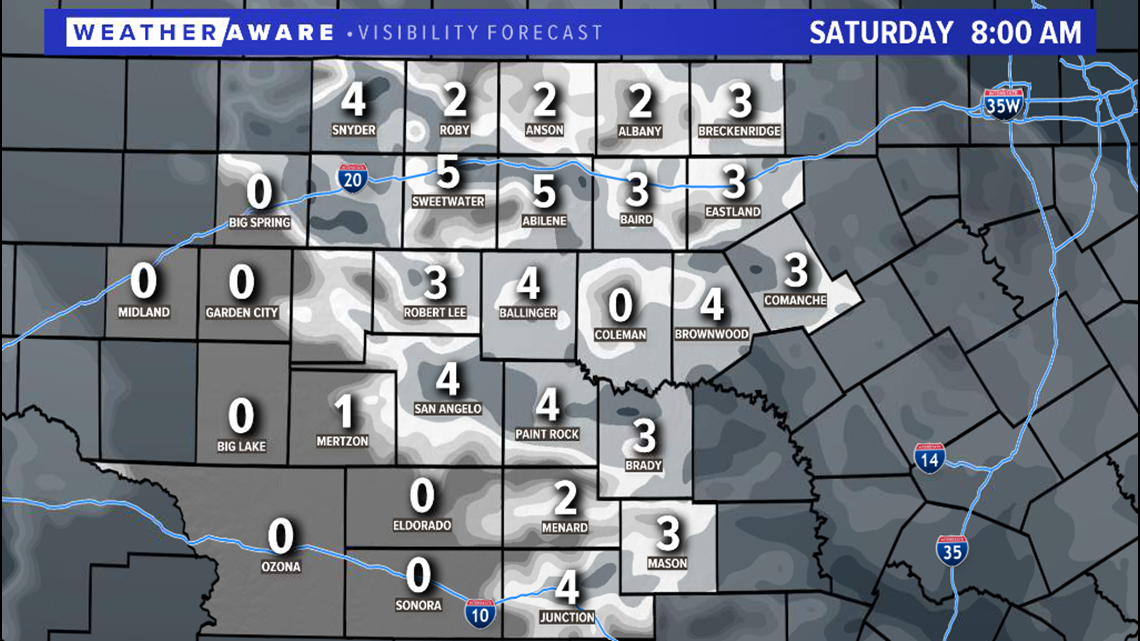 The fog will lift late Saturday morning. However, mainly cloudy skies will stick around throughout the day with highs ranging from the upper 50s north to middle 60s south. Sunday will feature very mild temperatures and the threat of an isolated shower or storm throughout the day.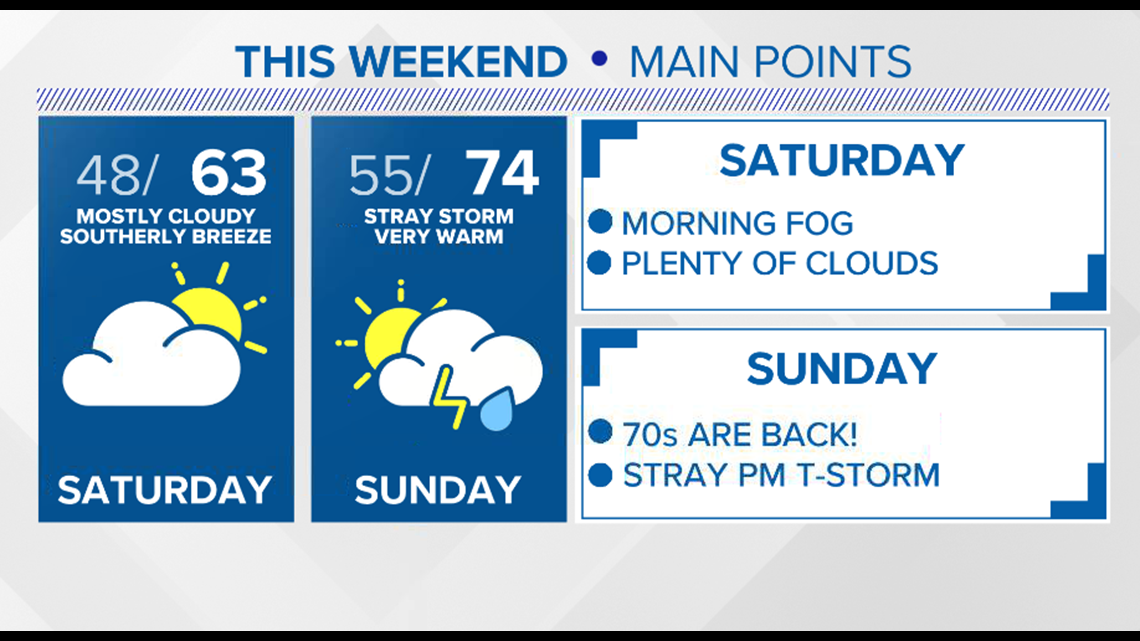 Stay with FOX West Texas for the latest information.