SAN ANGELO, Texas — Temperatures will warm into the upper 80s across West Texas Tuesday afternoon. This warmth is a preview of the heat expected to overspread the area Wednesday. Highs Wednesday will likely break records as middle to upper 90s are expected during the afternoon and evening hours. The record high for Abilene is 94 degrees, set back in 2015. The record high for San Angelo is 95 degrees, also set back in 2015.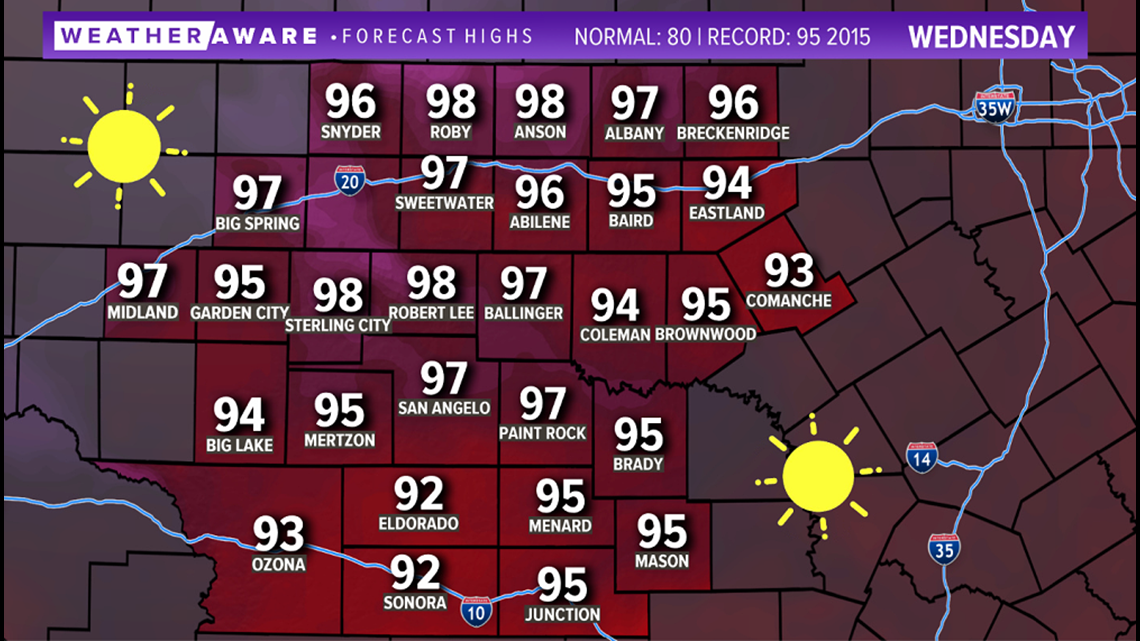 After Wednesday, temperatures crash as another sharp cold front is expected to move through West Texas Thursday. This will cause temperatures to go through a variable period over the next several days.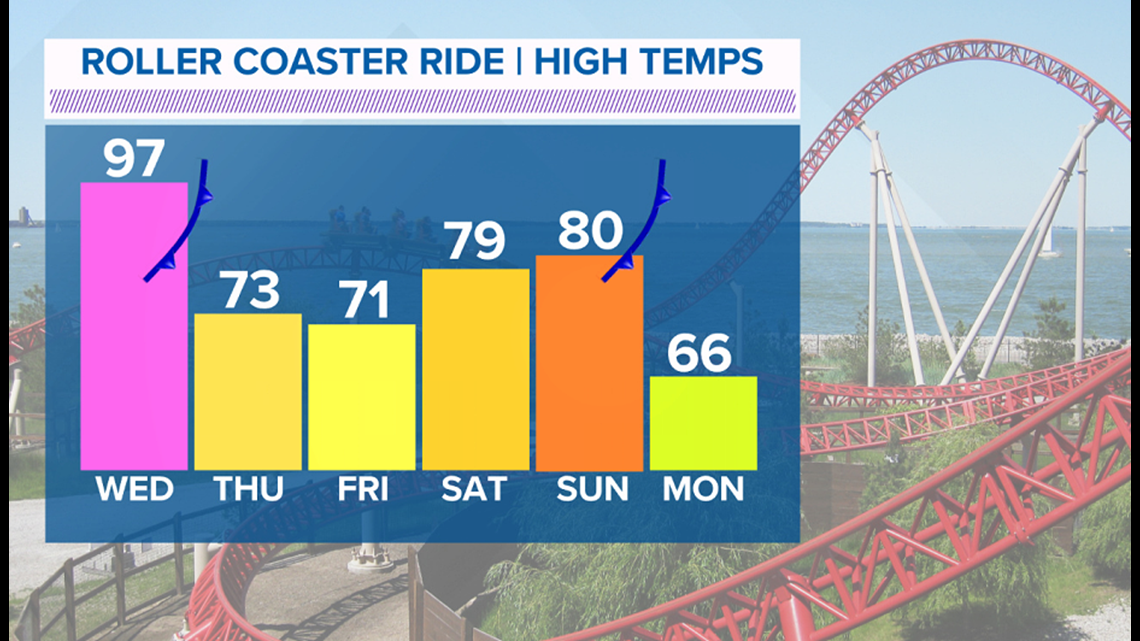 Temperatures out the door Friday morning will be running much cooler, with temperatures starting out in the 40s across much of the area.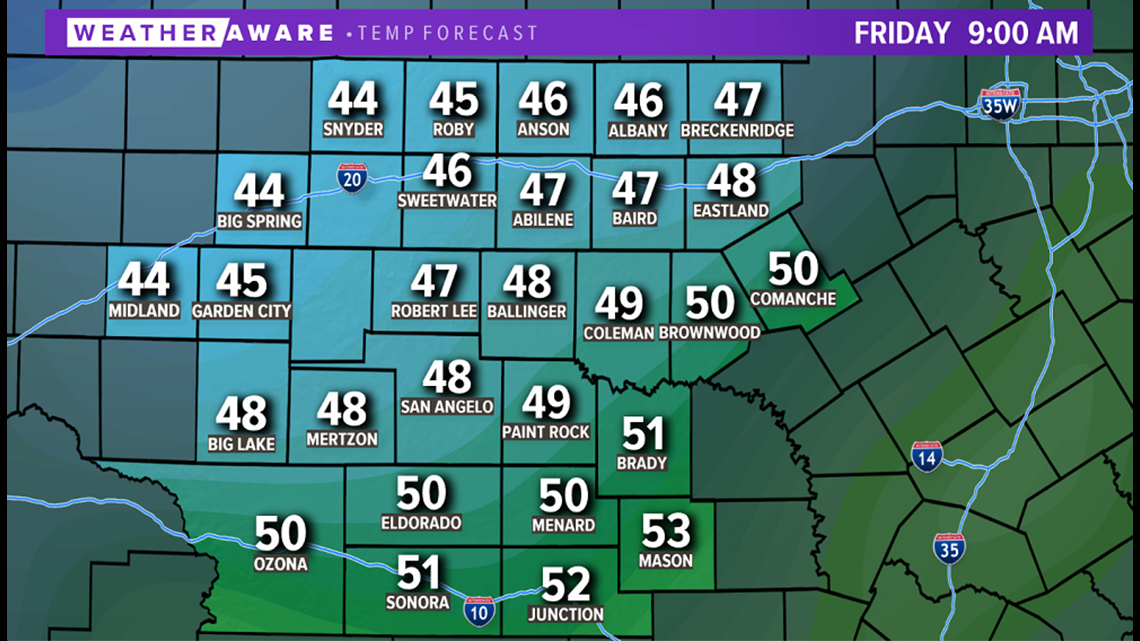 This will be a preview of the chill expected across West Texas early next week. Monday morning temperatures will likely be in the 30s across much of the region as another strong front is forecast Sunday night into Monday. Temperatures near Lubbock and Amarillo may drop below freezing for the first time this season.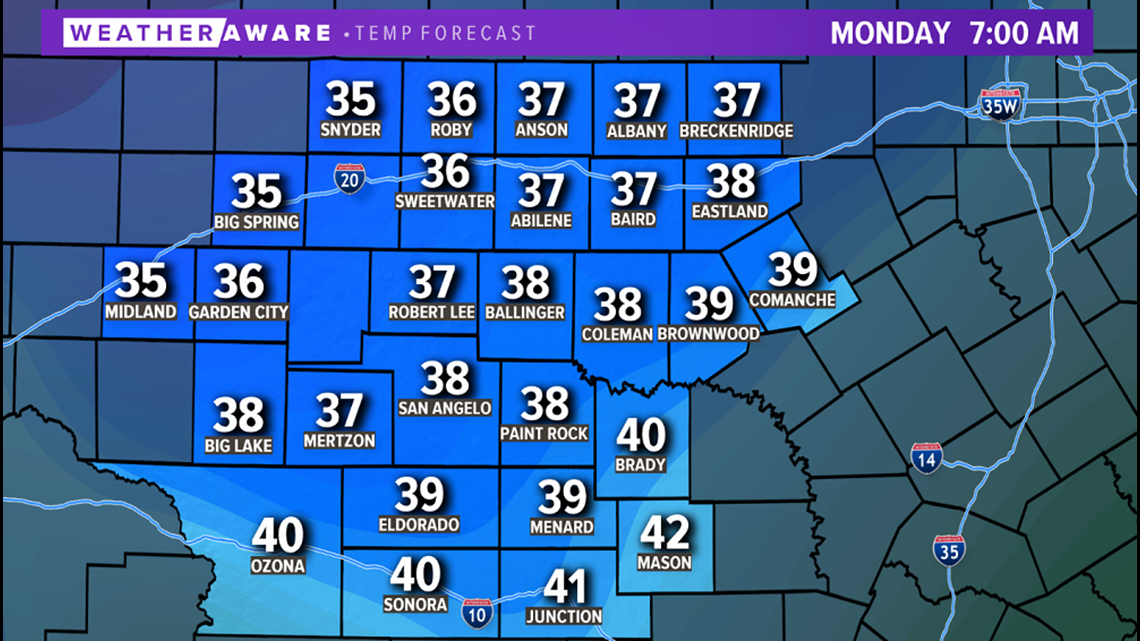 Highs early next week are forecast to be in the 60s.
Stay with FOX West Texas for the latest information.