SAN ANGELO, Texas — A slight risk of severe weather (level two of five) has been issued by the Storm Prediction Center (SPC) along and north of I-20 to address the threat of strong to severe thunderstorms Monday afternoon and evening. The main risk with these storms is very large hail and damaging winds.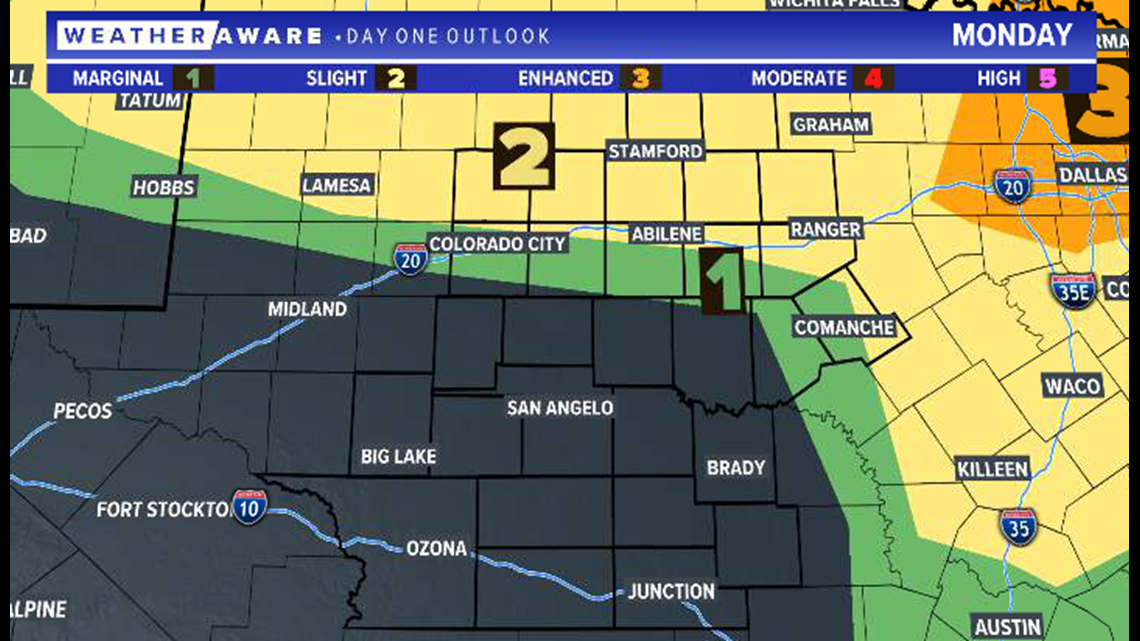 Storms will initiate during the mid-afternoon hours in southeastern New Mexico and far West Texas. They then will move eastward throughout the evening hours, impacting areas mainly north of I-20. The greatest risk timing for the Big Country will be 6 p.m. - 11 p.m. Monday. Additional strong to severe storms are likely near the DFW area Monday evening as well, with a greater risk of tornadoes likely in northeast Texas.
9 p.m. Monday projected radar: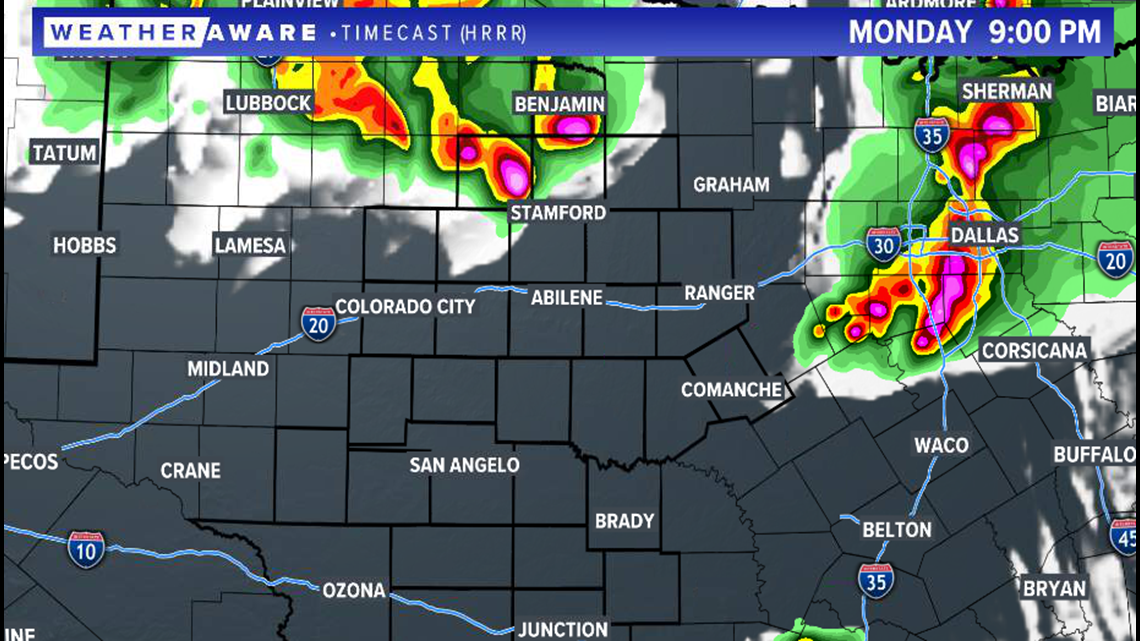 Severe weather is not likely in the Concho Valley. Some isolated drizzle is possible overnight in the region, but nothing major. Clouds will diminish later in the morning Tuesday and a slightly cooler day will be in store for everyone across West Texas. Highs will only climb into the middle 70s Tuesday afternoon. Relatively dry and warm conditions are expected for the remainder of the workweek.
West Texas 7-day forecast: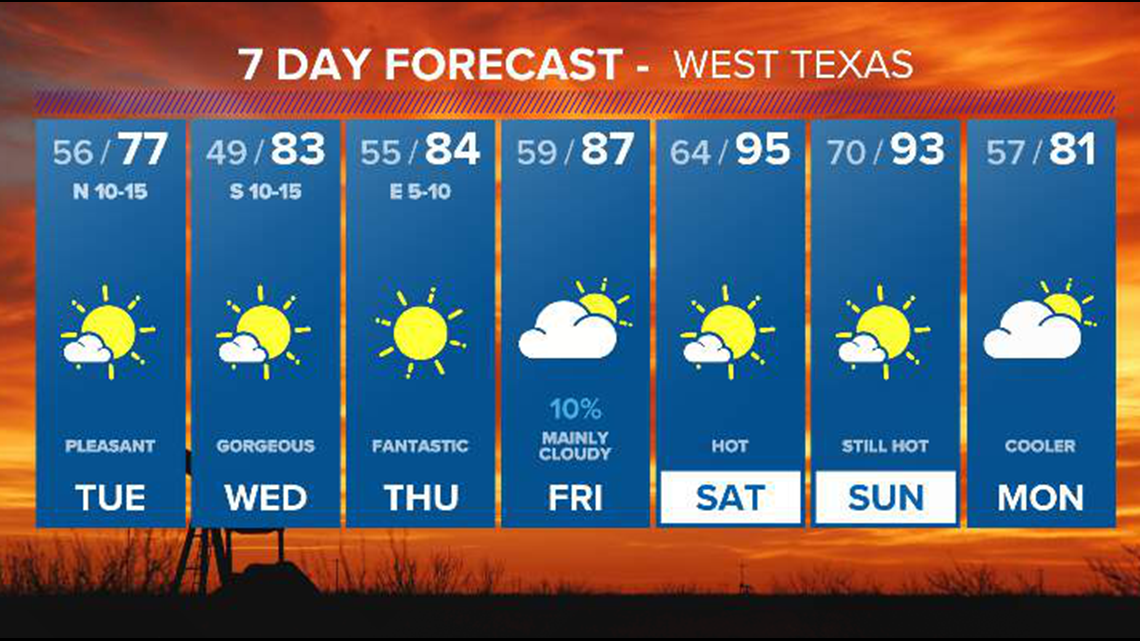 Stay with FOX West Texas for the latest information.