SAN ANGELO, Texas — Moderate to heavy snow has been falling throughout the morning in West Texas. A few locations have already picked up on half-a-foot of snowfall.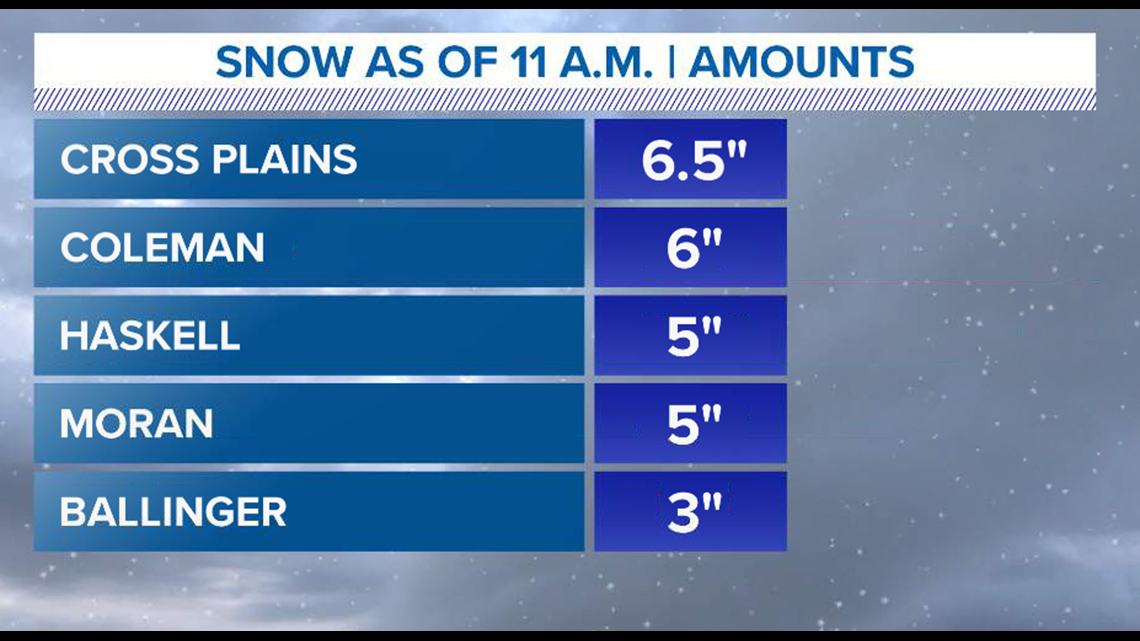 A winter storm warning continues for much of the area until 6 p.m.

Snow will continue the next several hours with moderate to heavy snow expected in waves. By the mid-afternoon hours, most of the snow will begin to taper off and move eastward. Conditions will quiet this evening, but icy roads remain possible as temperatures hover near the freezing mark.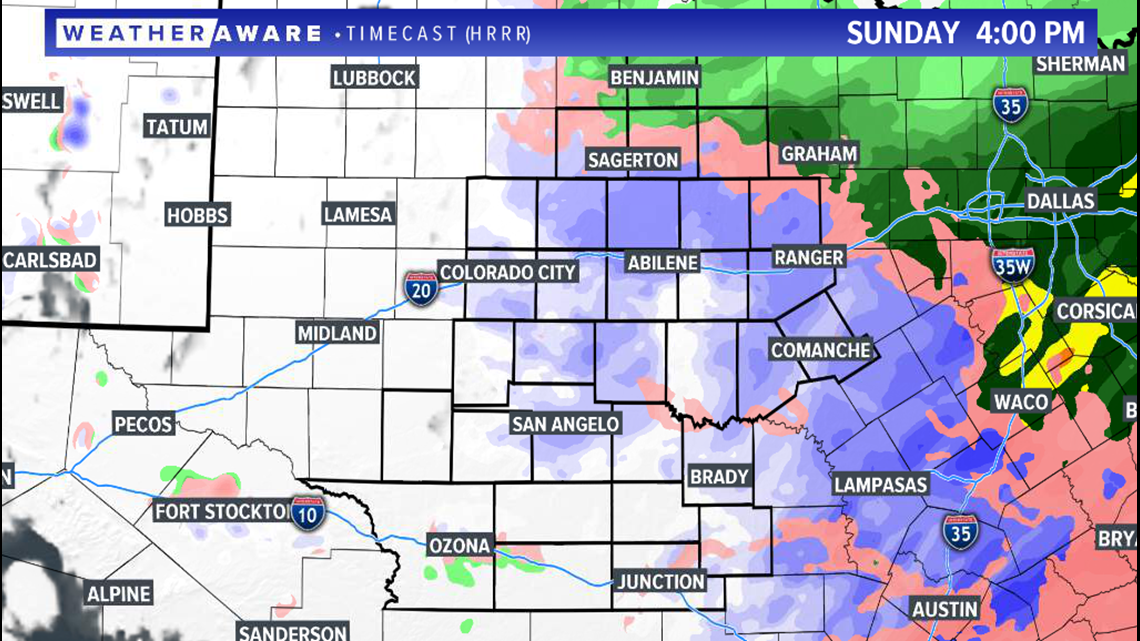 Stay with FOX West Texas for the latest information.