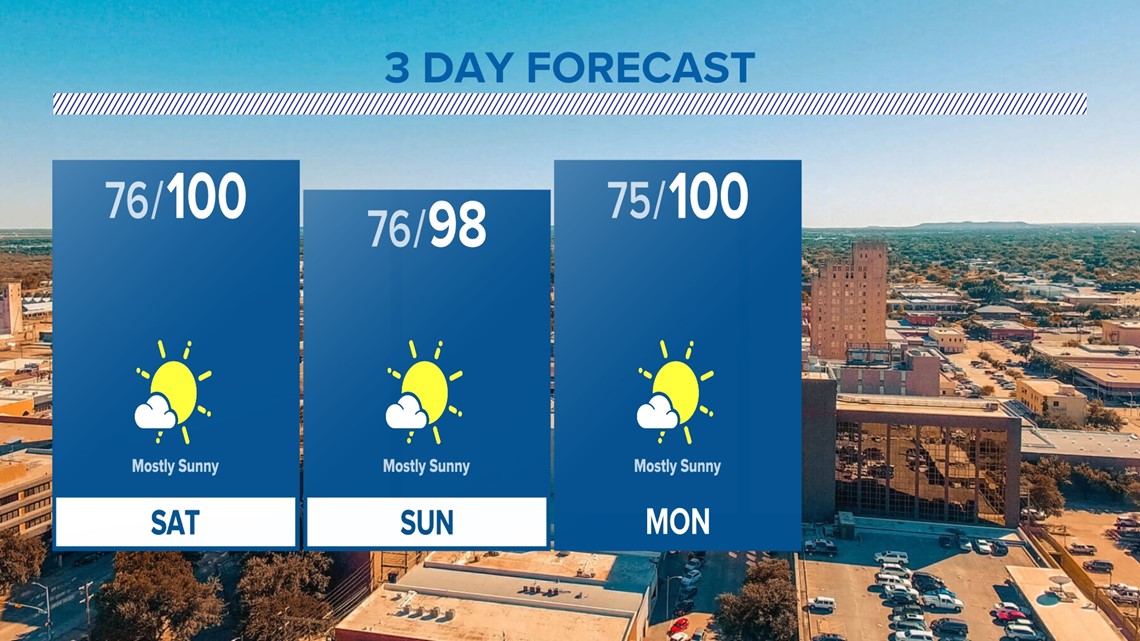 SAN ANGELO, Texas — It's the first weekend of August, and surprisingly, we're cooling down instead of heating up. Despite heat advisories three days in a row up to this point, temperatures will fall to, if not below, 100 degrees over the weekend.
High pressure is finally backing off of Texas, allowing the drop in temperatures that we'll see. At the beginning of this week, there was also a light possibility for showers that has since diminished, so the weekend forecast is looking mostly dry.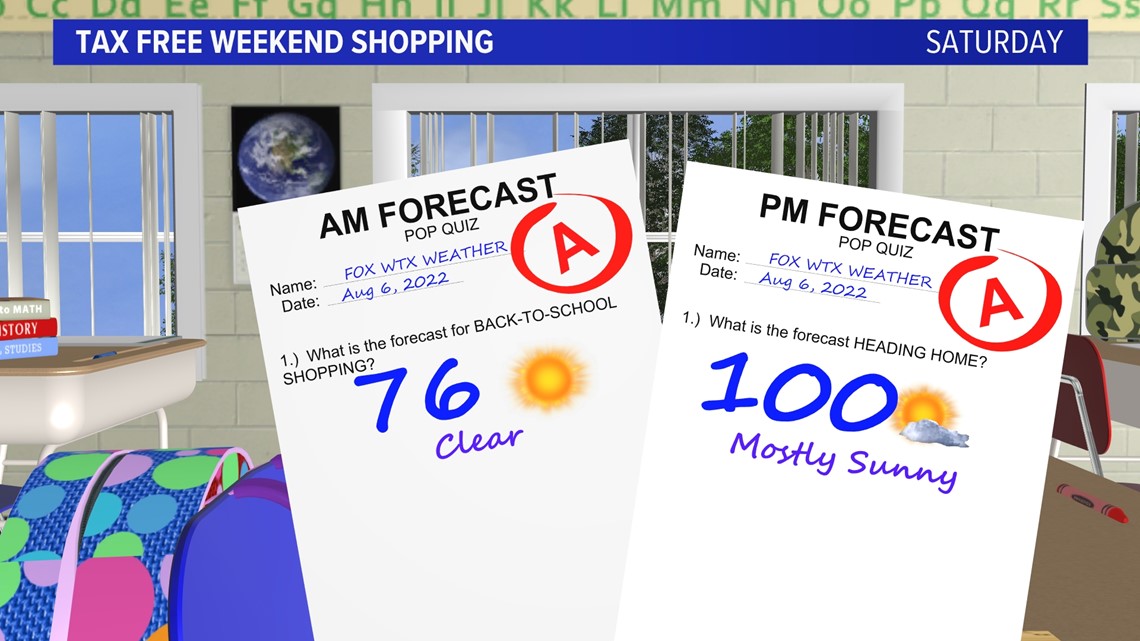 Saturday is still expected to hit 100 degrees for some, but it will be a hot day regardless, with plentiful sunshine, and not much cloud cover. We will see gustier winds up to 20 mph, so there will at least be decent breeze throughout the day.
It's also Tax-Free Weekend here in Texas, so Saturday would be a great day for that back-to-school shopping, or just shopping period.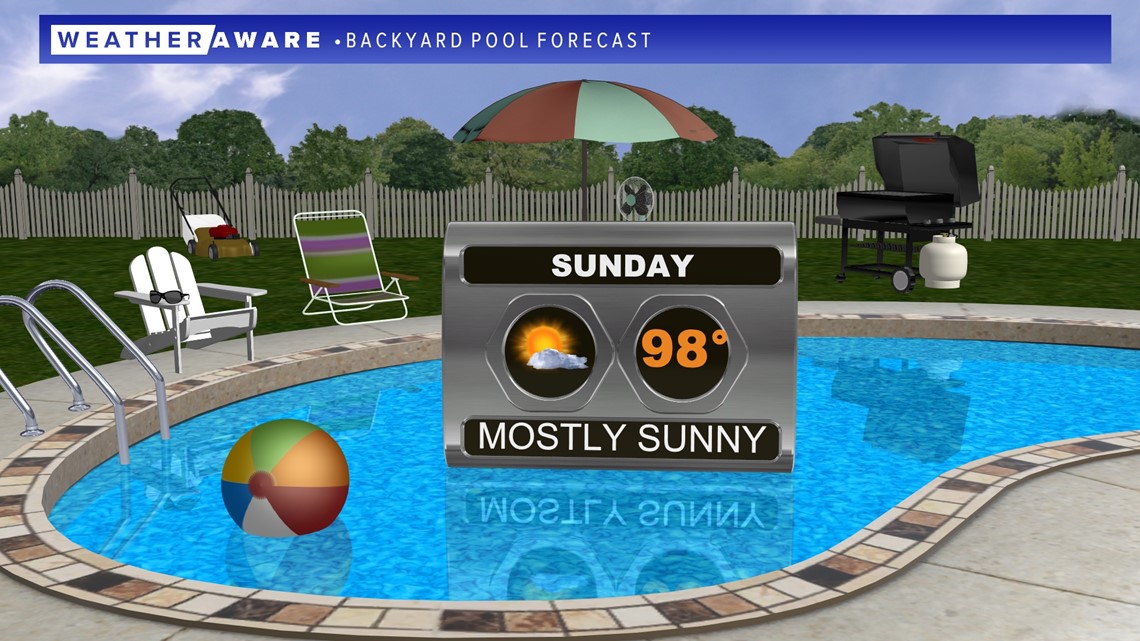 Sunday is likely to be the cooler of the two days, staying down in the upper 90s for the entire area. We'll still have the sunny skies and breezy winds, making Sunday the best day if you want to hit the pool, the lake, or just chill outside. If Saturday doesn't break the 100-degree heat streaks we have still going, then Sunday probably will.
The good news is, these cooler, more average temperatures seem to last through most of next week, as many of the days teeter just below 100 degrees. Plus, we'll continue to look into rain chances for Tuesday and Wednesday.
While it's not severely hot, it's still hot, so take a look at the heat safety graphics below to keep you and your family hydrated and healthy.
Heat and fire safety tips for this weekend