SAN ANGELO, Texas — The San Angelo Rodeo officially gets underway Friday, April 9. Conditions look good with plenty of sunshine in store to start the festivities. However, it will be hot for anyone venturing to the rodeo on the first day.
Temperatures are expected to climb quickly with dry desert air in place across West Texas. Afternoon temperatures Friday will climb into the middle 90s, about 20 degrees above average for early April. Make sure to stay hydrated when walking around the midway.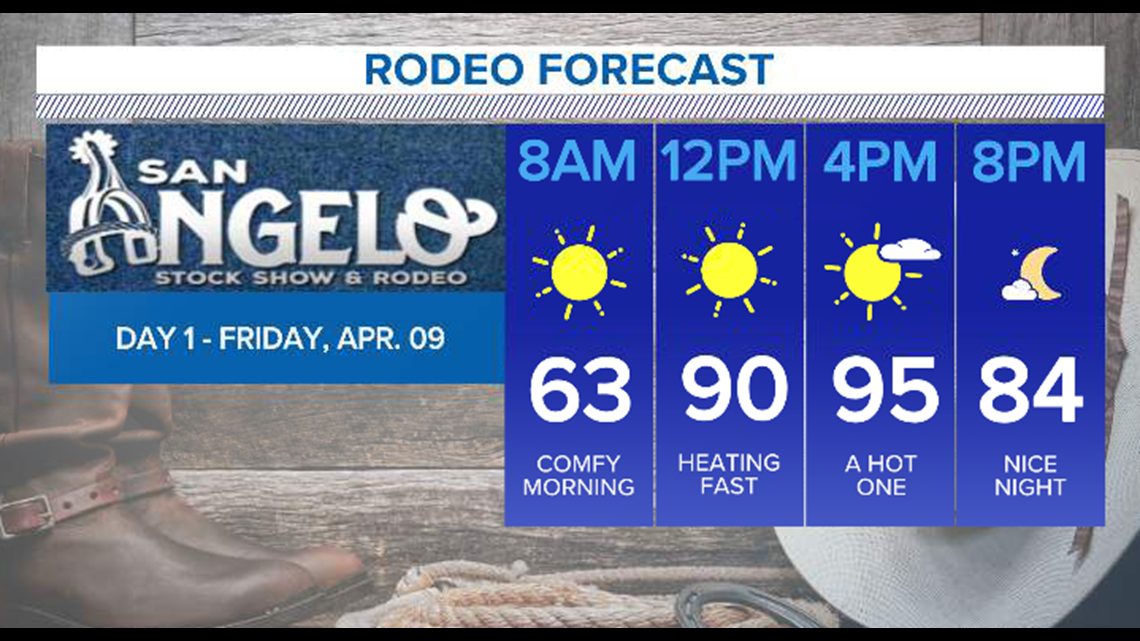 A weak cold front will move through overnight Friday into Saturday, bringing more pleasant conditions this upcoming weekend. It will be close to perfection Saturday with mainly sunny skies and highs near 80 degrees. Sunday will feature more afternoon cloud-cover and highs approaching 90 once again.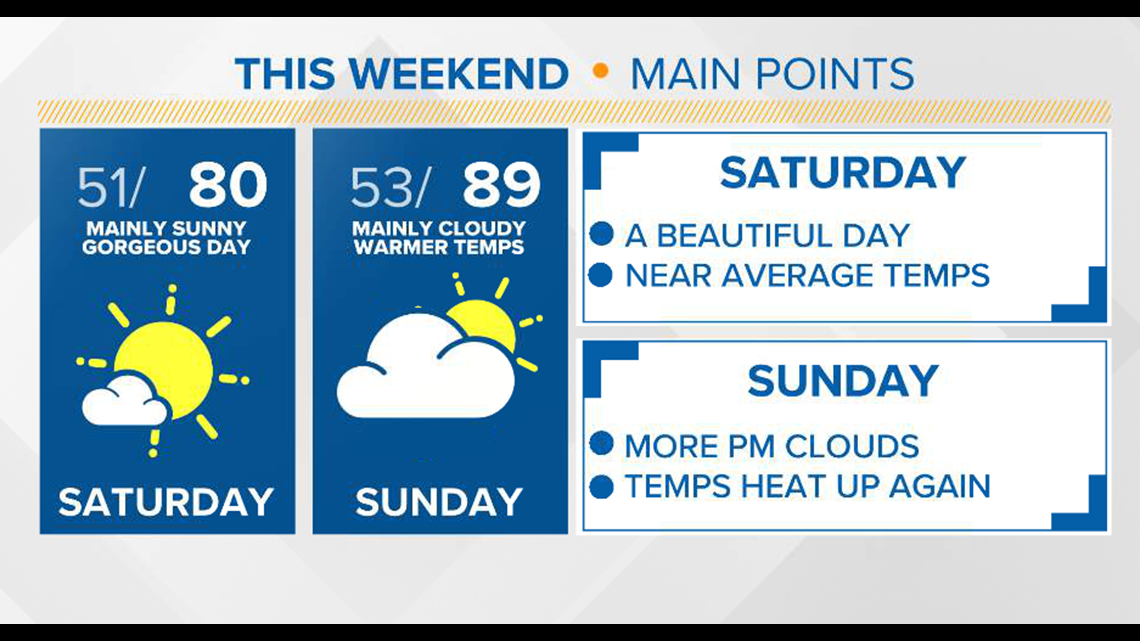 Cooler air is in store next week along with more rain chances.

Stay with FOX West Texas for the latest information.