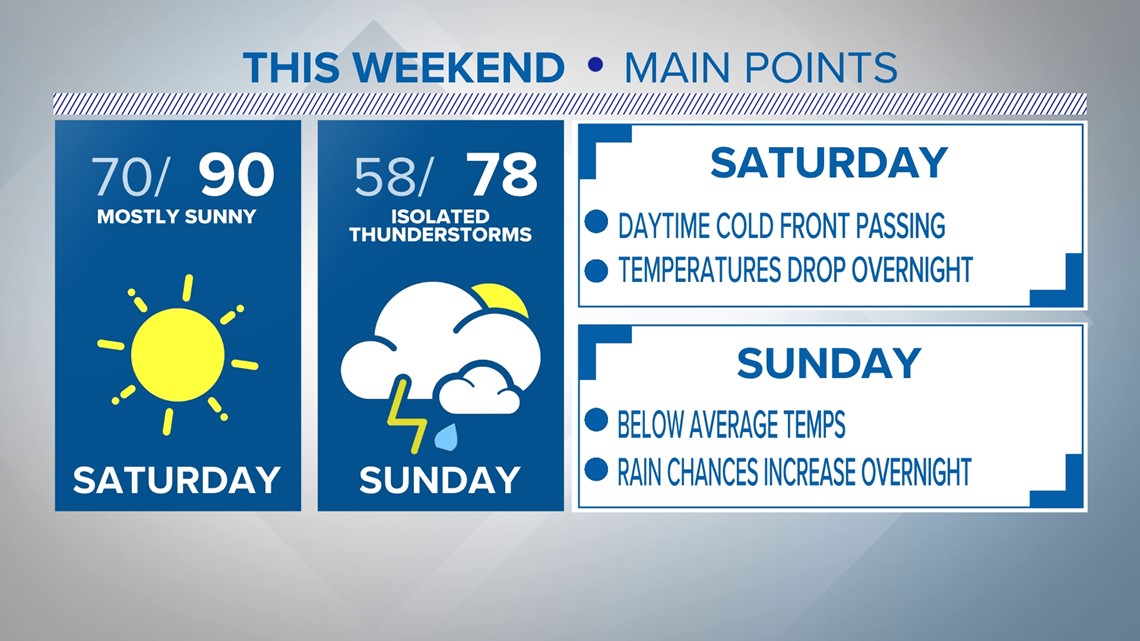 SAN ANGELO, Texas — Many are looking forward to this weekend as we finally get our chance to cool down and leave the triple-digit heat in the past. We've mentioned records being broken on many of these days, but there's a new record that's been recently broken: a total of 100+ degree days in a month. Friday will the be the 12th day for both San Angelo and Abilene, smashing their previous records of 11 days and 7 days, respectively.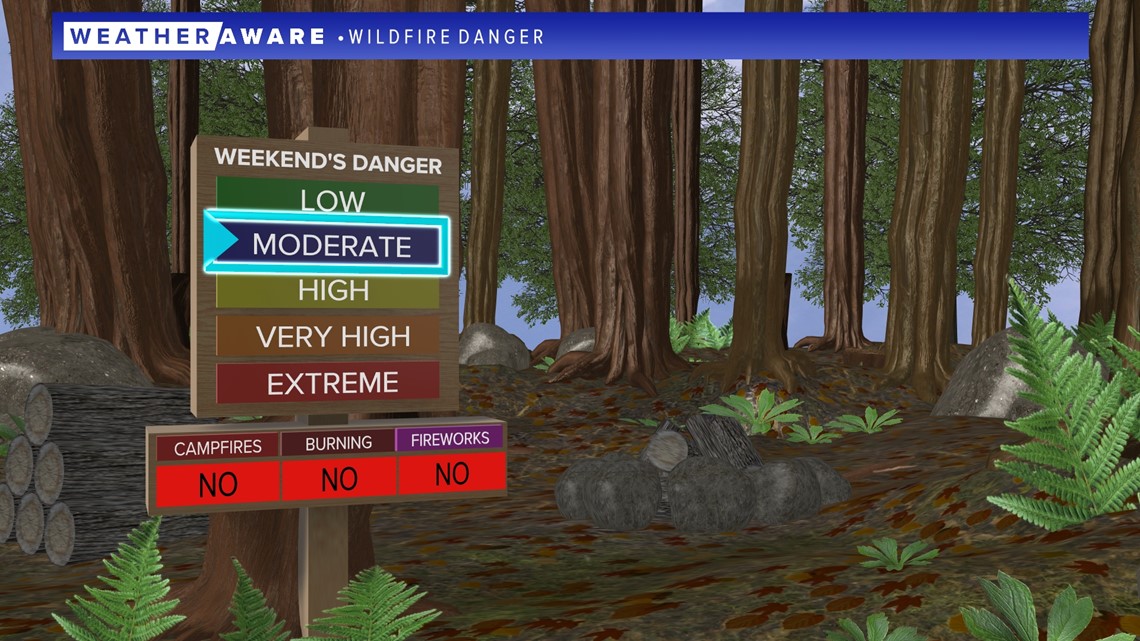 First, while we do possibly have some rain coming, we still must address the tough fire conditions we're seeing across West Texas. As of Friday evening, there were fires in Taylor, Schleicher, Brown, Kimble and San Saba counties, ranging from 55 to over 9,500 acres. We will see an influx of moist air so there likely won't be any fire weather warnings but be sure to still avoid any fire sparking activities. Our land is overall still extremely dry in most places, there are burn bans in effect in most counties, but most of all, our firefighters and other first responders have their plates full enough.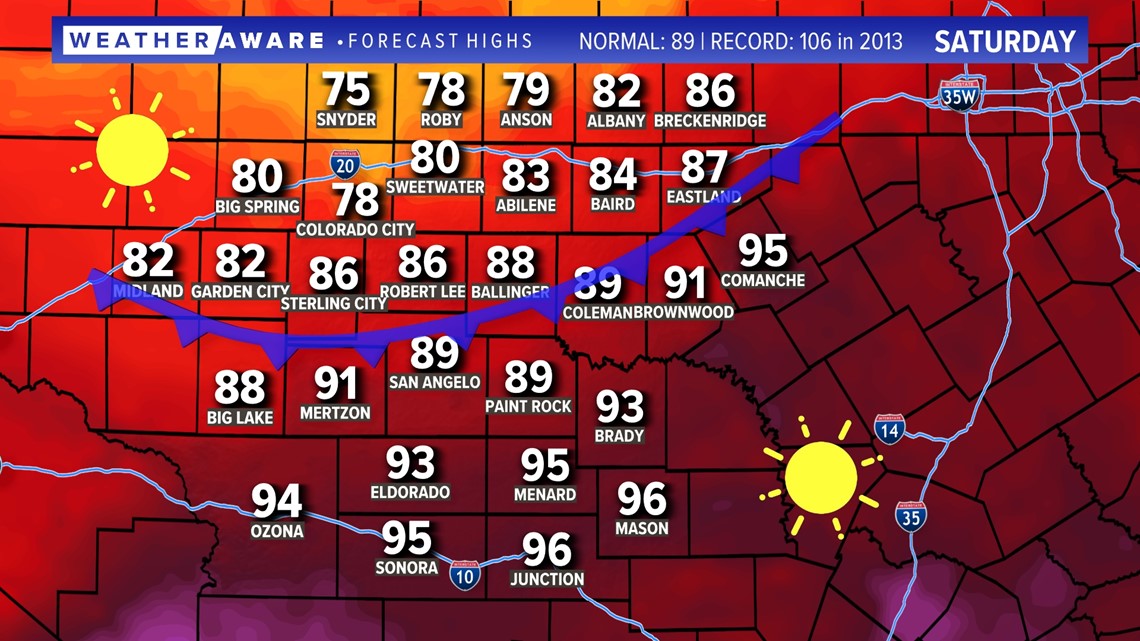 Looking forward to the weekend, our saving grace is a cold front that will travel through the area during daytime Saturday. The speed and movement of this front has made Saturday a tough day to forecast, but at this point, temperatures will range from the mid-70s to the 90s. As the front travels south, the Big Country will have much sooner exposure to the front, allowing temperatures to stay much cooler. The daytime heating during the peak of the day will force the front to stall between the Big Country and Concho Valley, so counties along the front, from Reagan County to Stephens County, will see temperatures in the 80s, and far southern counties in the Edwards Plateau and NW Hill Country will see those highest temperatures in the 90s.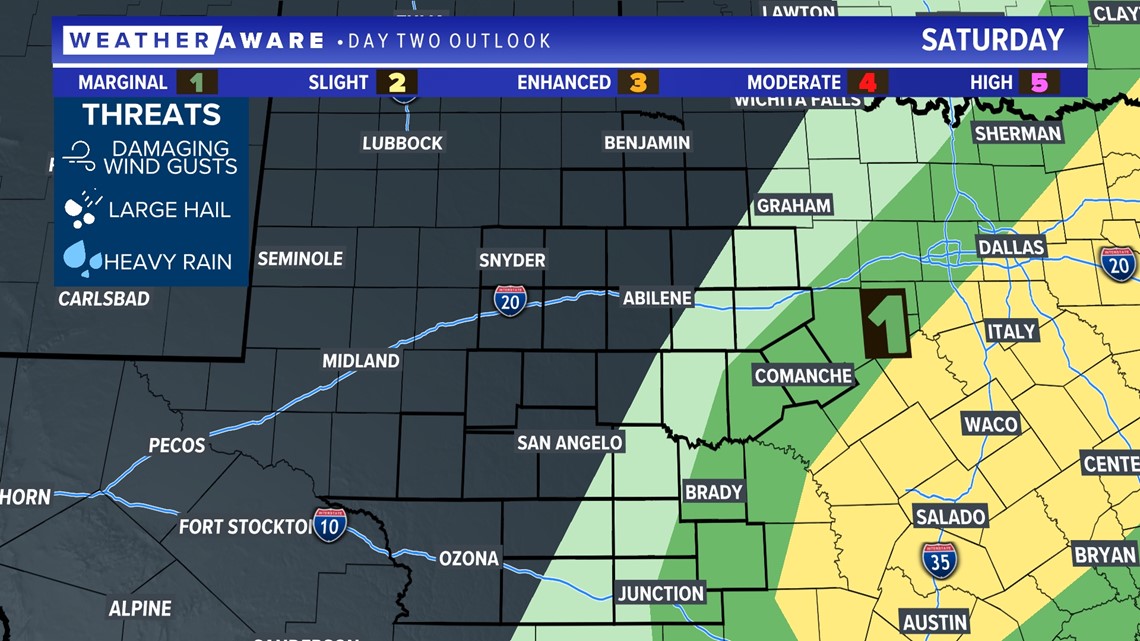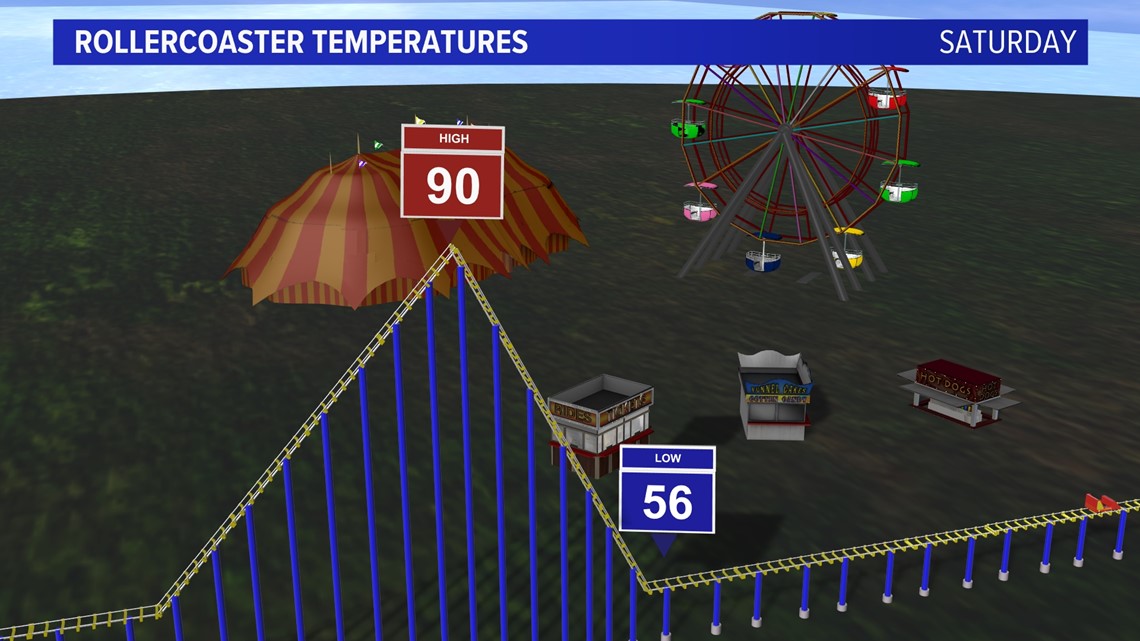 Those same southern counties along Interstate 10 will also have a 20% chance of seeing some isolated storms as the front finally does pass Saturday evening. The chance for severe storms is listed as marginal for a tiny sliver of our area from Comanche County to eastern Kimble County, and higher risk levels are farther east in the Austin and Dallas areas. Otherwise, we'll see a steep drop in temperatures to the 50s on Saturday night once the front fully passes through.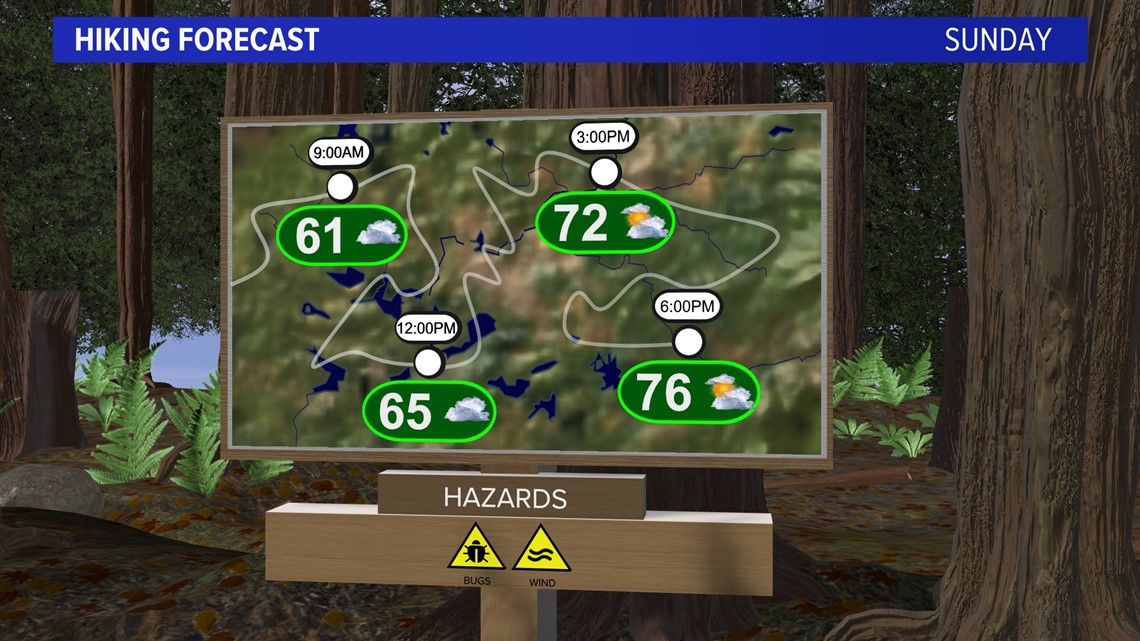 Sunday will be the beginning of temperatures back down near seasonal average, only getting into the upper 70s to lower 80s. Skies will be mostly cloudy, if not overcast, during the day as a low-pressure system approaches. There are rain chances possible, but models are showing them to be very light. The real opportunity for rain will come on Monday.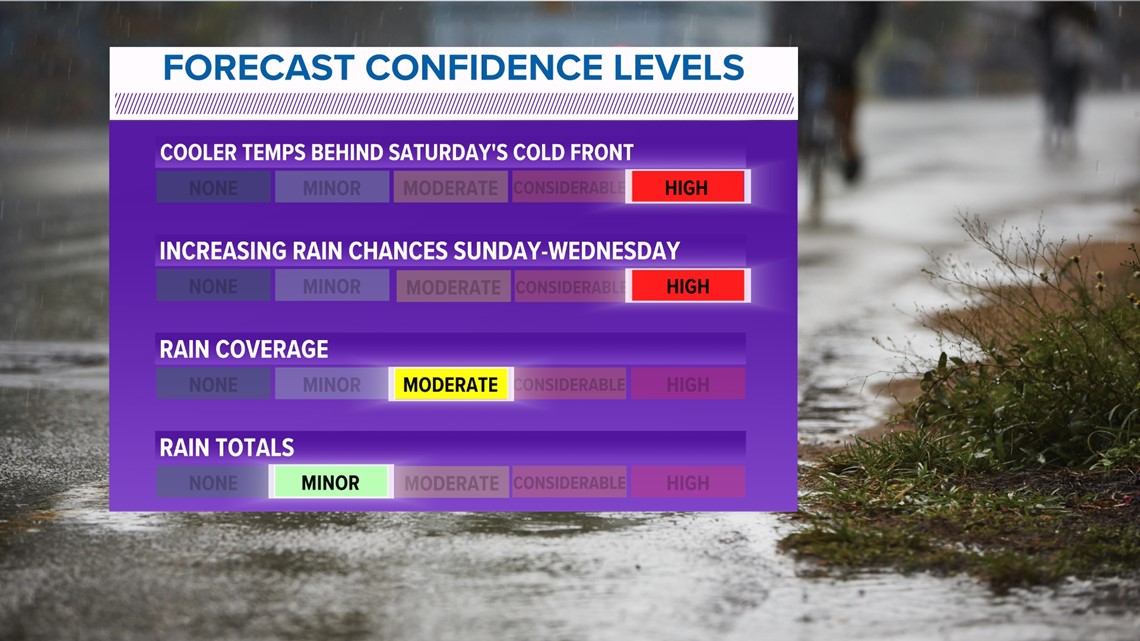 These showers will begin to appear out of the southwest, so storms will be arriving first to areas around Crockett County. It'll remain as scattered showers and become more widespread during the day, but the opportunity for severe storms grows as the evening/nighttime approaches and the atmosphere becomes more unstable. After Monday, models begin to differ more about storm coverage, but it seems like both the Big Country and Concho Valley have opportunities to receive some severe storms over the entire storm timeline lasting through Wednesday. The Storm Prediction Center hasn't released the risk outlook up to Monday yet but keep an eye and ear out for more detailed information about the storms on Sunday.
Keep up with FOX West Texas to stay Weather Aware over the weekend and next week.