SAN ANGELO, Texas — Tuesday temperatures will climb above the triple digit mark for many across West Texas. With dew points in the upper 60s to low 70s, heat index values in excess of 105 degrees are possible.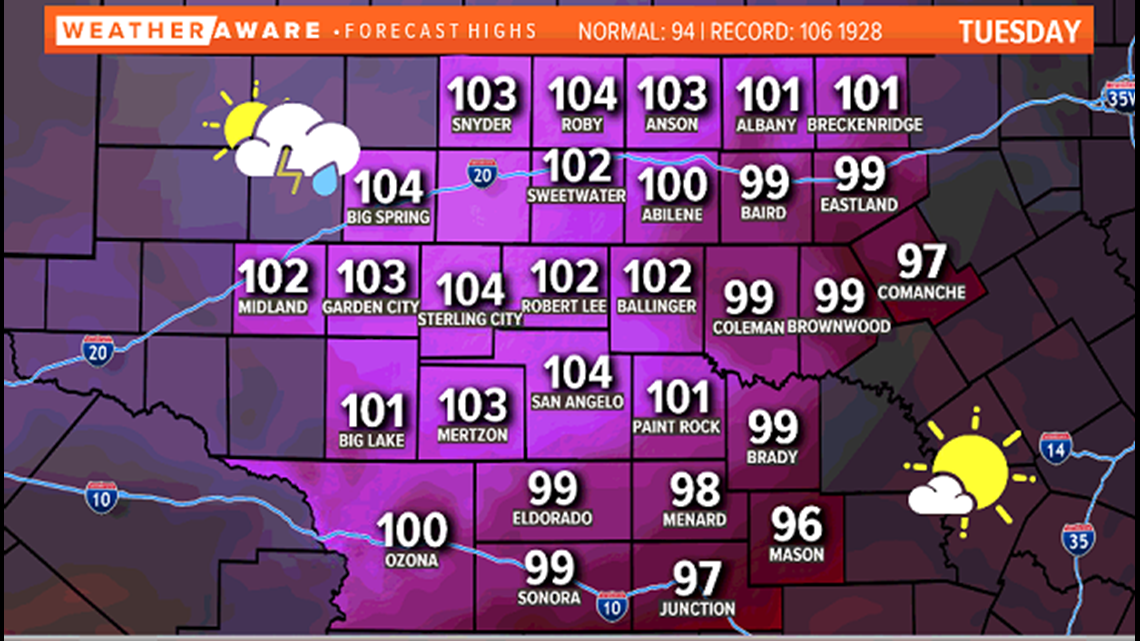 With high humidity levels expected to continue into the afternoon and evening Tuesday, a few showers and storms will develop after 3 p.m. Like Monday, only about 20-30% of the area will see any activity. If you are under one of these showers, expect brief heavy rainfall and some gusty winds. It will also help to cool down the incredibly hot air.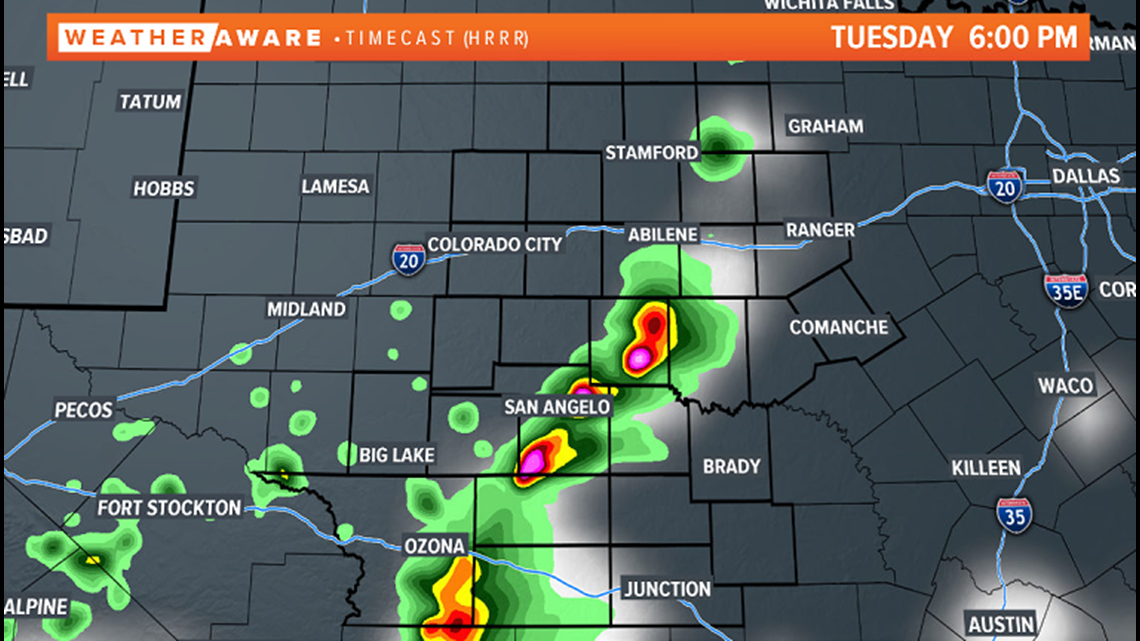 A marginal risk of severe weather (a level one of five) has been issued by the Storm Prediction Center (SPC) Tuesday afternoon and evening. The main threat will be isolated storms producing hail and damaging winds.

These showers and storms will diminish quickly after sunset with partly cloudy skies for the remainder of the night with lows back in the middle 70s.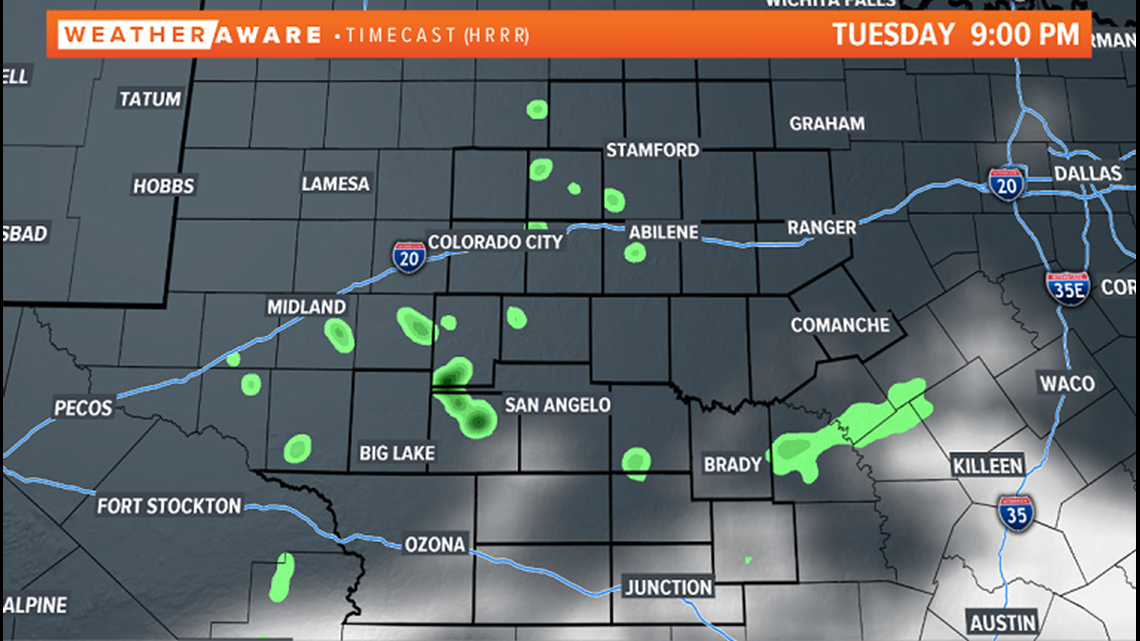 Humidity levels will stay elevated through the remainder of the week with dew points hovering near 70 degrees. Humidity levels are expected to drop slightly into the holiday weekend, but stay quite high for West Texas through the first week of July.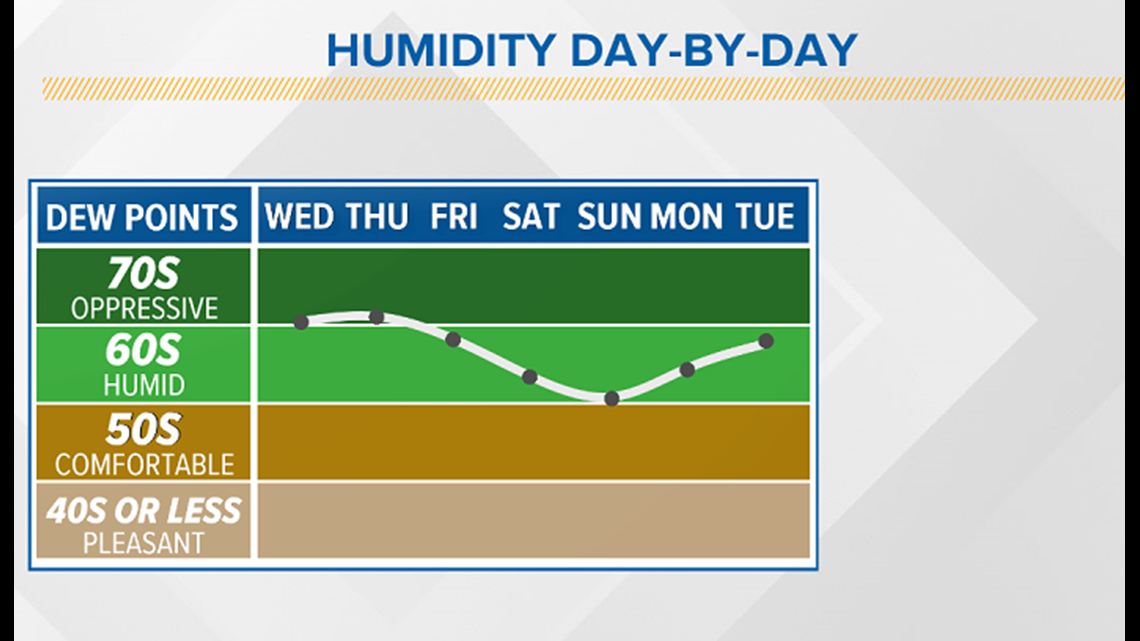 Stay with FOX West Texas and our FOX West Texas Facebook page for the latest information.