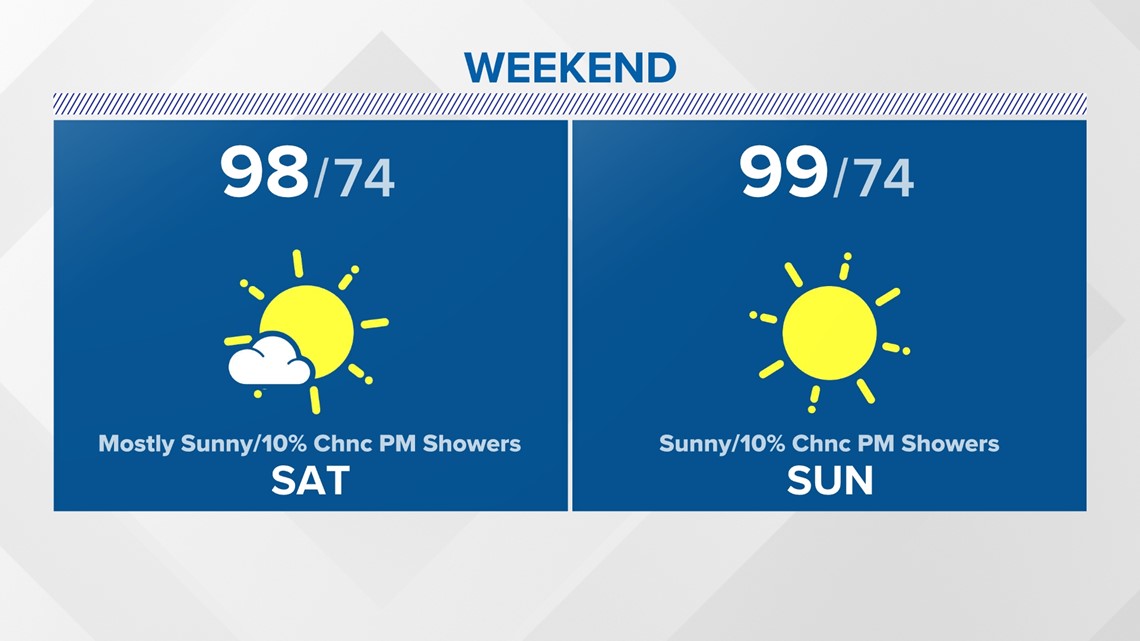 SAN ANGELO, Texas — Welcome back to the weekend, where it turns out temperatures may be higher than originally thought. Despite nearly a full week of highs below 100 degrees, we could see them again as soon as Sunday.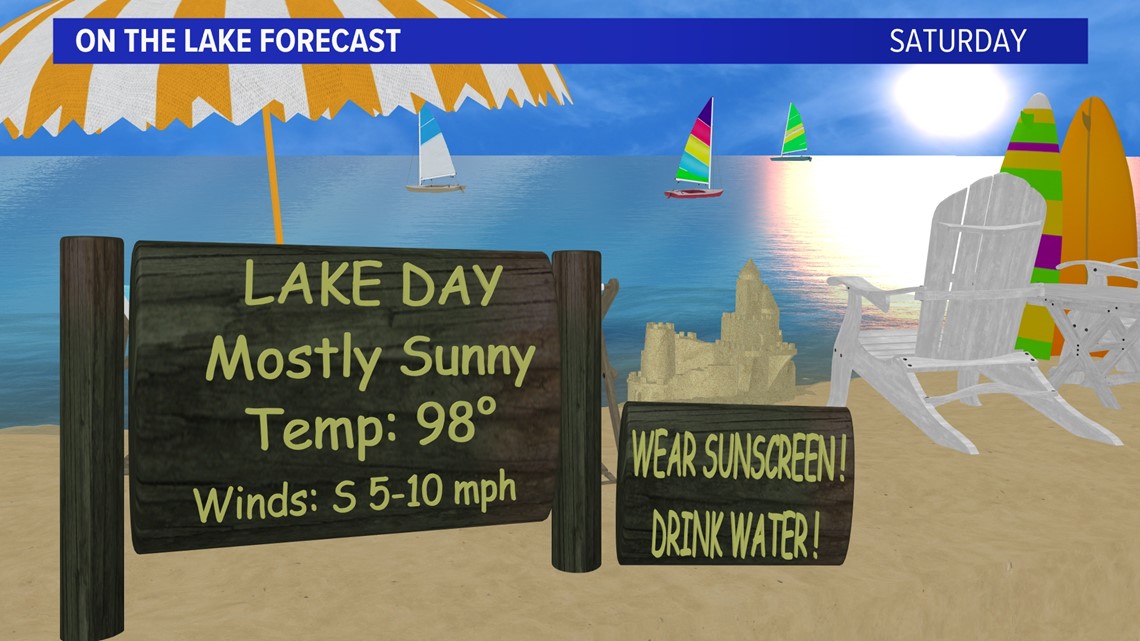 Saturday is expected to be the cooler of the two days, peaking around 98 degrees. As upper-level high pressure keeps its distance in the Central Plains, some more light showers could slip through. It's nothing compared to what we saw earlier this week, just some isolated rain around the Interstate 10 corridor. Winds will also pick up during the evening as the system approaches, whether it rains or not.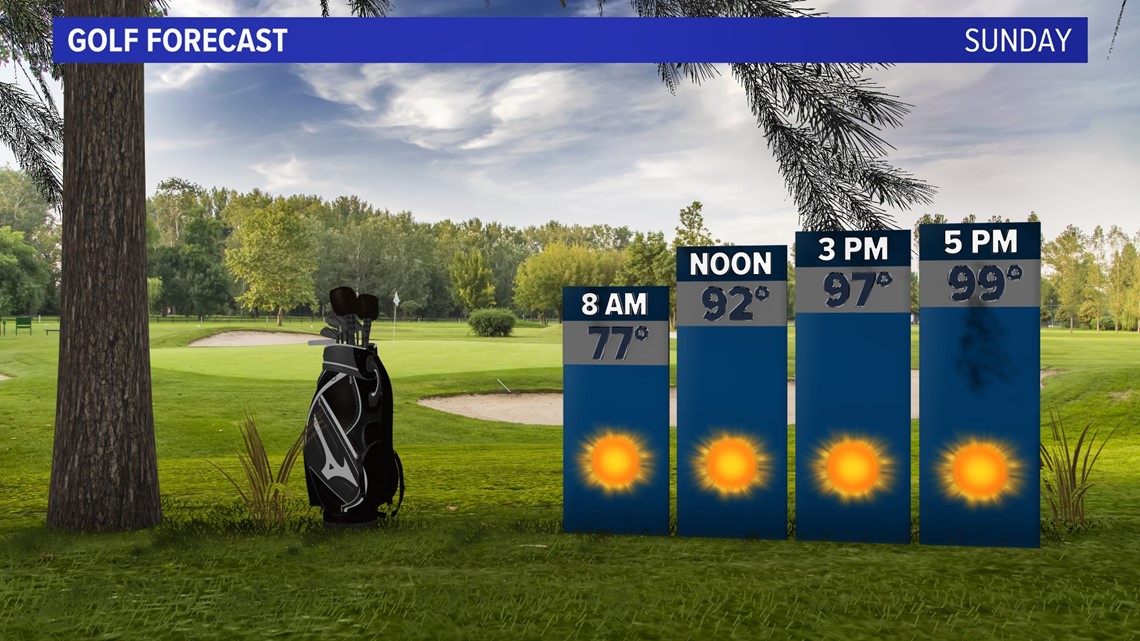 Sunday will be just a couple degrees warmer, possibly hitting 100 degrees for some. It'll be a classic hot and sunny day. Sunday will be a nice day for virtual or outdoor golf. If you are headed outside, make sure to take breaks and drink water. Sunday evening will have similar rain chances to Saturday in the I-10 corridor.
Taking a peek at next week, there will be more of temperatures ranging in the 90s, but it'll heat up midweek as high-pressure approaches. Something to keep an eye on are some rain chances set for the end of the week.
As usual, below are heat safety resources to keep you and your loved ones hydrated and healthy.
Heat and fire safety tips for this weekend
Keep up with FOX West Texas to stay Weather Aware over the weekend and next week.