If you were shocked by last week's record-breaking heat, then get ready: this week is going be just as wild.
Now that we're done with our freezing night, it's time to enjoy these much warmer temperatures over the next few days. Today we returned to above average highs in the 70s, and we'll see a continuation of that through the rest of the work week. High pressure in the upper-level atmosphere is allowing us to build up heat into the upper 70s to low 80s until Friday, when a low-pressure swoops in and drops temperatures for the weekend. This will be a dry front, so no precipitation, just strong winds and dry air. Saturday will be like Monday, with highs in the upper 50s and lows dropping near light freeze levels in the lower 30s. Luckily, another high-pressure ridge will be following behind, bring a warm-up back into the 70s by next Monday.
Seven-day forecast for West Texas: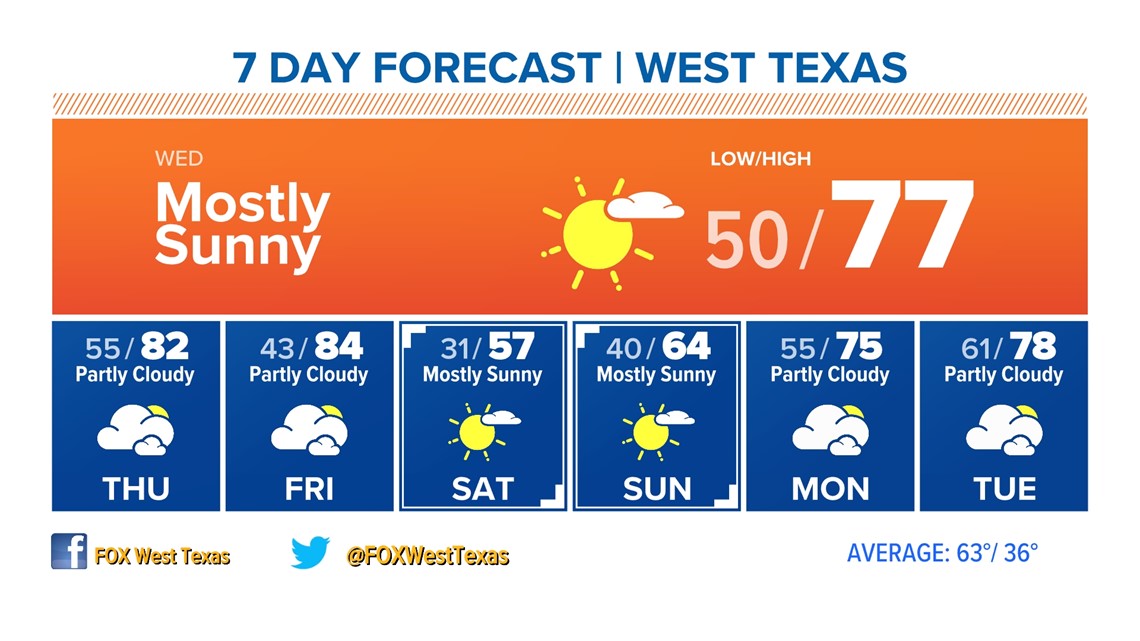 Stay with FOX West Texas for the latest information.
Stay connected with the FOX West Texas Weather Team 24/7
Meteorologist Symone Thomas:
Meteorologist Tevian Whitehurst: