JACKSONVILLE, Fla. — February 5th is National Weather Persons day. It's a day we recognize meteorologist and weather forecasters who work not only on TV but also those that work hard at the National Weather Service, in the military, operational and research meteorologist / forecasters and meteorologist across the country and the world.
The date is not chosen at random, it marks the birthday of John Jefferies.
Jefferies was a pioneer in the field of Meteorology and was one of the first weather observers in the newly founded United States. He started taking weather observations in Boston in 1774 and in 1784 even took weather observations over London in a balloon. He also became the first balloonist to cross the English Channel in 1785.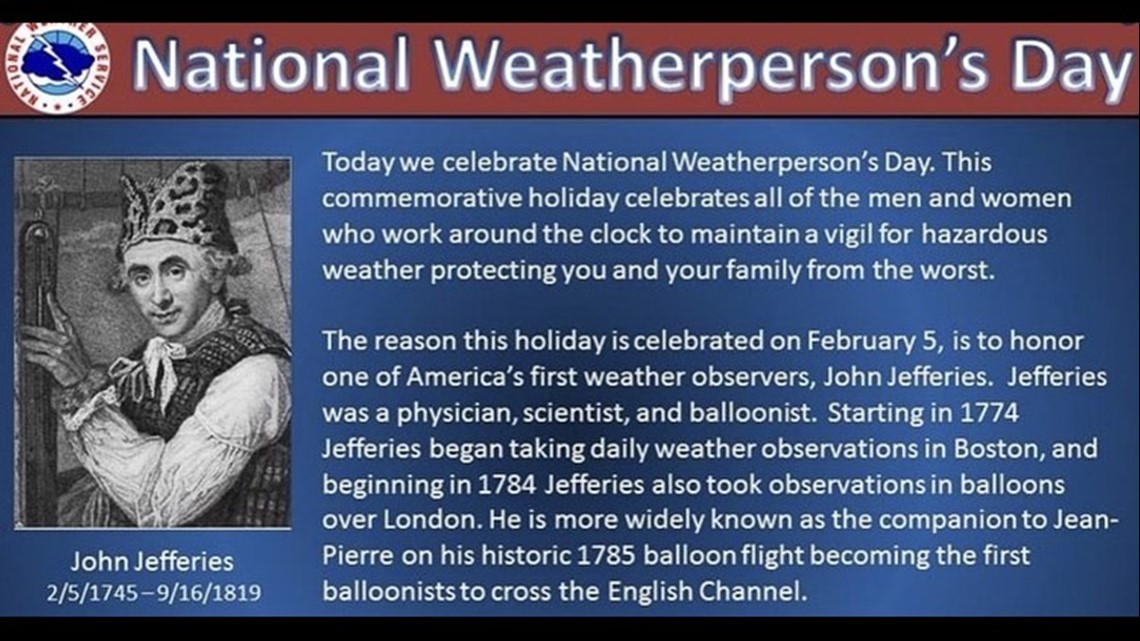 Thus, it's a day we recognize those who currently work in the field of weather, but also remember this pioneer in meteorology in early America.